Take Your Seat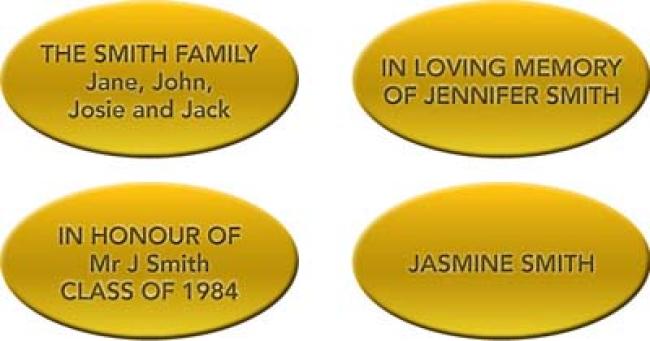 Inspired by New York City's Off-Broadway venue New World Stages, the Brunner Theatre Center houses three outstanding performance spaces, scene shop, costume shop, dressing rooms, a conference room/theatre library, and the theatre department administrative/faculty offices.
The new facilities will allow us to attract new students, to expand community outreach, offer more opportunities (onstage and off) for our students, and expand summer theatre opportunities to draw more people to campus year round.
Arts enthusiasts, members of the community, and alumni are invited to "take your seat."
Donors can commemorate themselves, a friend or family member, organizations, a special occasion, or business. The nameplates will accommodate up to 50 characters.
Specific seats are available on a first come, first serve basis. Seat naming is not a reservation of the seat itself for future events. Tickets to Brunner Theatre events are purchased separately.
Supporting the Brunner Theatre through the seat naming campaign creates a lasting legacy for the donor in one of the most public spots on campus.
All donations are tax deductible and support the work of the Augustana College Department of theatre Arts.