Senior Art Exhibition
April 14-May 23, 2020
INQUIRY
(inˈkwī(ə)rē)
Definition - A systematic investigation; examination into facts or research
Synonyms - delve, disquisition, examination, exploration, investigation, research, study
Senior Art Exhibition 2020
This virtual exhibition features the Senior Art Inquiry projects of Graphic Design and Studio Art Majors in Augustana College's Class of 2020. This exhibition includes works by:
Lauren Blankenship, an art major from St. Charles, Ill.
Courtney Brewer, a graphic design major from Tuscola, Ill.
Ted Eckhardt, a graphic design major from Arlington Heights, Ill.
Eden Hass, an art and art education major from Muscatine, Iowa.
Ali Muksed, a graphic design and business administration-marketing major from Bolingbrook, Ill.
Ian Murrin, an art and art history major from Kalamazoo, Mich.
Christina Peterson, a graphic design major from Dixon, Ill.
Each student's work is accompanied by an artist's statement sharing their perspective and intentions on the artwork created for this exhibition.
Special thanks to members of the art and graphic design faculty and Jennifer Saintfort, ATMA Interim Director, and Leslie DuPree, Director of Web Services and New Media for their help in making this exhibition a success. 
All works courtesy of the artists.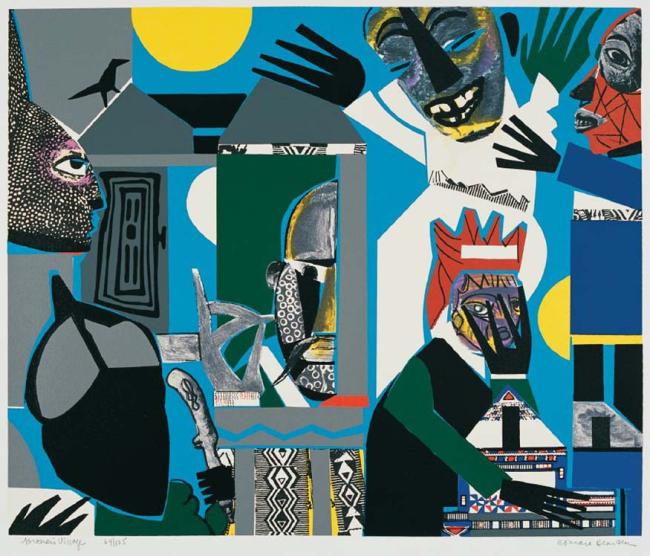 Ongoing: Permanent Collection Gallery
The Permanent Collection Gallery on the lower level of Centennial Hall will be open throughout 2018-2019 academic year, featuring works from the museum's collections chosen by the faculty to deepen student learning. 
Hours
During the academic year, noon-4 p.m. Fridays and Saturdays, except by appointment.
Call 309-794-7400 or email for more information.
Location
3703 7th Ave.
Rock Island, IL 61201
United States
Google Maps