The Learning Commons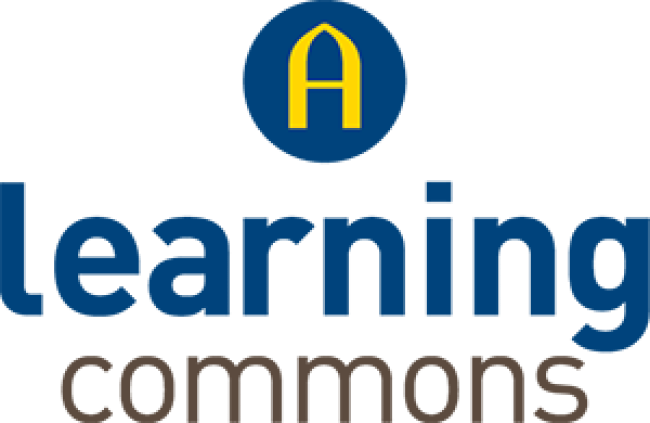 The Learning Commons is made up of three offices: the Reading/Writing Center, Student Success Services, and Disability Services.
The main office is in Olin 320.
Disability Services is in Olin 318. The Reading/Writing Center is in Gerber Center 423.
Reading/Writing Center (RWC)
The RWC provides feedback on reading/writing for any student, any assignment, any class. It's a free service; students are encouraged to come early and often.
During fall 2020, all appointments will be held online. Students may schedule synchronous appointments (real-time video chat) and/or asynchronous (written feedback via email) as they wish.
• Synchronous appointments are up to an hour long and are ideal for reading-related sessions, brainstorming and early-stage drafting, or just having a friendly conversation about all things reading/writing.
• Asynchronous appointments are good for those who aren't available during RWC open hours, whose technology or internet connection may be unreliable, or who would prefer to communicate via writing rather than face-to-face.
Make an appointment for either type of session via Starfish, by emailing the RWC, or by calling 309-794-8987 during open hours
10 a.m.-4:15 p.m. Monday-Thursday 
10 a.m.-3 p.m. Friday
7-9 p.m. Sunday-Thursday
Student Success Services (SSS)
SSS offers subject tutoring to students who need extra help with course content. In fall 2020, all tutoring sessions will be conducted remotely.
There are two types of subject tutoring: 
• Drop-in tutoring will be available for various subjects to all enrolled students free of charge. The drop-in tutoring schedule will be emailed to students and faculty and will also be available on our website. Students are encouraged to attend drop-in tutoring for quick help from a peer tutor or to use that time as a study hour. 
• Individual tutoring is provided free of charge to students who are earning a C or below in the course. Students will receive up to two hours of individual tutoring a week from the start of approval to end of classes.
Students should submit a formal tutoring request via Starfish. Log into Starfish with Augustana username and password (same as Moodle or Arches). Click on "Request Help" icon and select "I need individual tutoring help" from the dropdown menu. 
Study skills workshops and one-on-one coaching
SSS conducts various study skills workshops throughout the semester that cover topics such as time management, test-taking/test-preparation, stress management, increasing motivation, transitioning to college, and civil discourse.
These are free, so students are encouraged to attend as many workshops as time allows.
In fall 2020, all study skills workshops will be conducted remotely. 
Students seeking more personalized study skills coaching may set up an appointment. These sessions are free of and are conducted remotely. An exception can be made for an in-person meeting between 8 a.m. and 4 p.m. on Mondays, Wednesdays and Thursdays.