Augustana ID card
Your official Augustana ID card grants you access to a range of services and benefits across campus and in the Quad Cities.
Students are expected to be able to identify themselves by showing their student identification card upon request.
How to get an Augustana ID card
To get your Augustana ID card, you must submit an acceptable photo through your student portal at the link below:
The photo must meet the following requirements:
• Color photo in .jpg (or .jpeg) file format that was taken within the last 30 days
• Background must be plain and light-colored. 
• Passport-style: centered, forward-facing, head, shoulders and facial features clearly visible.
• No hats, caps, sunglasses, headphones, scarves, etc. (Religious head coverings permitted.)  Avoid strapless tops.
• No pets, group photos, props, glamour shots, selfies etc. Do not use filters, text, emojis, stickers etc.
• Avoid shadowing and glare on glasses. You may wish to remove eyeglasses.
• No low-quality photos, photos of photos, scans of driver's license or IDs, etc.
• 3MB file size limit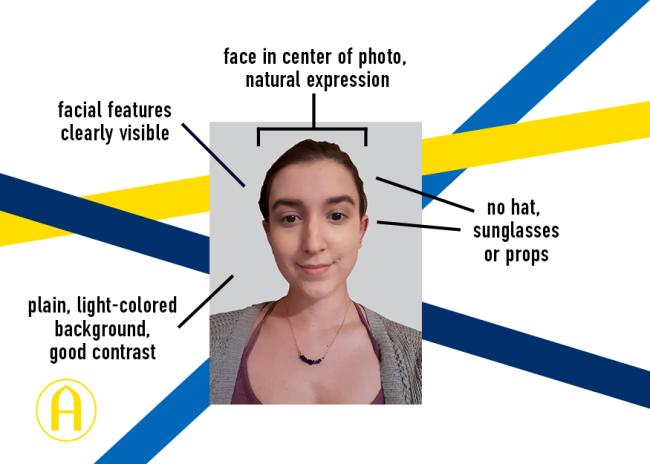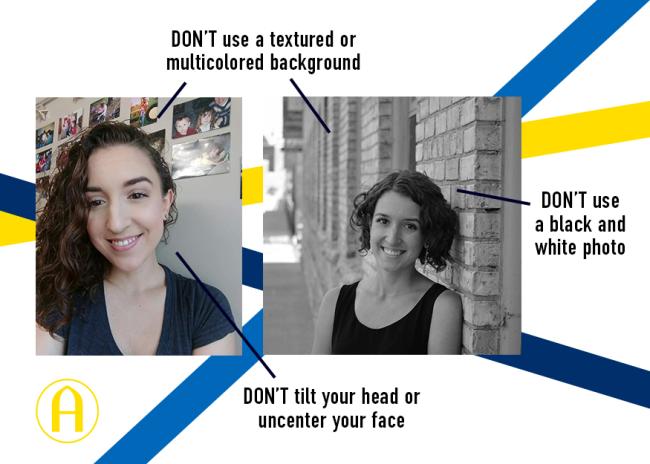 Submission, review and approval process
Make sure you can access your Augustana email account before submitting a photo. If you need help with your email account, contact ITS at helpdesk@augustana.edu.
Click Submit a photo and follow the instructions to upload your photo.
When you submit your photo, you must accept the Augustana ID Card terms and conditions.
You will receive a confirmation after you successfully upload a photo. The photo will be reviewed within five business days. You will then receive an email notification indicating whether your photo was approved or denied. Once your photo is submitted and approved, you cannot submit another photo.
If your photo was denied, you can submit another that fits the criteria listed above. If you are unable to submit a photo, we will take your picture when you arrive on campus and print an ID card for you at that time. 
You will receive your Augustana ID Card on Move-in Day. If you do not receive it during Move-In, your Augustana ID Card will be available for pick-up at Public Safety located in Sorensen Hall. Remember to bring government-issued identification, such as a driver's license, non-drive ID card issued by the DMV, U.S. green card, passport, or U.S. military ID card).
Your initial Augustana ID Card is free of charge; a $25 fee will be charged for a replacement.
Lost, stolen or damaged cards
A lost or stolen card must be reported immediately to Access Control during service hours, 8 a.m.-4:30 p.m. Monday-Friday. The Access Control office is available by appointment only.
If you are in need of a new ID, key pickup, etc., email accesscontrol1@augustana.edu or call 309-794-7707 to make an appointment. Please wait for a return call or email before coming to the office. 
A fee of $25 will be charged for lost, stolen or damaged cards. There is no charge for a card that breaks due to normal wear and tear or is deemed defective, as determined by inspection at Access Control.
If you have further questions, email securitygroup@augustana.edu or call 309-794-7000.