At Augustana, we unite thinkers, innovators and doers for the benefit of the common good.
AUGUSTANA NOW is a call to you and to the entire Augustana College community to join together to solve the world's most pressing problems.
Your support of AUGUSTANA NOW will make Augustana a force for real, lasting change in the world.
The world's challenges cannot be addressed through any one discipline or area of study. Augustana's interdisciplinary approach to teaching, learning and problem-solving has always helped our graduates prepare for the complexities of the world.
Today, the issues we face are increasingly intertwined and complexly layered. They are issues that cannot be solved through technology and technical skills alone. Instead, they must be solved by people who can critically and ethically address our contemporary challenges, who can apply their minds and mobilize to solve these problems, and who can use and advance technology for the common good.
Today, the world needs the collaborative, critical problem-solving skills of Augustana graduates more than ever. You can have a significant role in positioning Augustana graduates to face those challenges.
Your call to do so is AUGUSTANA NOW: A Campaign for Success in the World, for the World.
Join me in answering this call.
Steven C. Bahls
President of the College
What the world needs, our graduates have
Augustana College has a clear vision for the year 2020. This vision aligns precisely with what employers and graduate programs seek, and likely reflects what you seek for the college:
• Graduates with a strong work ethic
• Graduates with problem-solving, communication and collaborative leadership skills
• Graduates who can interact and relate well with people of different backgrounds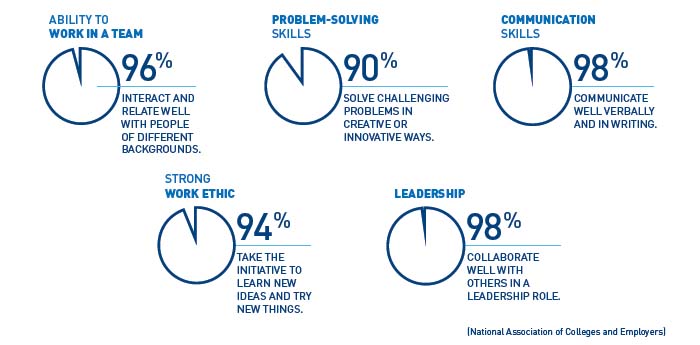 We aspire to provide our students with a highly customized educational experience that prepares them to stand out to employers and graduate schools, and positions them to use their success to make a difference. AUGUSTANA NOW therefore is a campaign for our graduates' success in the world and for the world.
Through AUGUSTANA NOW, the college will provide today's and tomorrow's students, regardless of socioeconomic background, with an uncommon college experience that prepares them to meet the uncommon challenges of our times.