Ticket Office
Upcoming performances
Presented by Quad City Bank & Trust
Dec. 4 and 5, 2021
Centennial Hall
Christmas at Augustana has thrilled audiences in sold-out performances for over a decade. This year, Christmas at Augustana has been generously sponsored by Quad City Bank & Trust.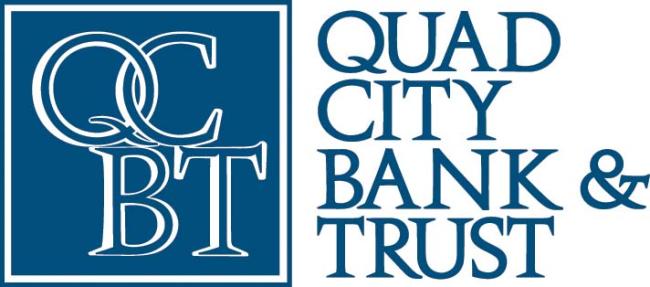 Student musicians will take the stage to share their talents in what has become a highlight of the Augustana and Quad-Cities holiday season. Featuring performances by the Augustana Brass Ensemble, Augustana Symphony Orchestra, Ascension Ringers, Augustana Choir, Jenny Lind Vocal Ensemble and Augustana Concert Chorale. This holiday concert is not to be missed.
Assigned tickets will be as socially distanced as possible, but cannot be guaranteed. 
---
Jan. 13-16, 2022
Medea chose to save her future husband while destroying her own family. Now, married to Jason, she finds he has betrayed her love and abandoned their children. Seeking vengeance, she does the unthinkable. Rudall's translation for contemporary audiences provides compelling new insight into this powerful classic tragedy.
By Euripides. Translation by Nicholas Rudall, and directed by Rebecca Casad.
---
March 3-6, 2022
"'night, Mother" tells the story of Thelma and Jessie, a mother and daughter in crisis. This evening could have been like any other if it weren't for Jessie's shocking decision and the brutally honest conversation with Thelma that follows. Will a mother's love be enough to overcome years of untreated depression? Winner of the Pulitzer Prize and nominated for a Tony Award for Best Play.
By Marsha Norman and directed by Amy Nicholson
---
March 10-13, 2022
Mix a Hitchcock masterpiece with a juicy spy novel, add a dash of Monty Python and you have "The 39 Steps", a fast-paced, farcical, whodunit spoof. This two-time Tony and Drama Desk Award winner is packed with nonstop laughs and theatrical hijinks galore!
By Patrick Barlow and John Buchan, and directed by Jeffrey Coussens.
---
April 7-10, 2022
When Irene refuses to leave Paris citing a dubious romantic attachment, her father's worst suspicions don't scratch the surface. In this modern adaptation of a play ahead of its time, a woman struggles against her passion; a love she cannot escape and yet dares not speak. 
By Edouard Bourdet and directed by Keenan Ellis.
---
May 5-8, 2022
Set in the impoverished back alleys of Victorian London, The Threepenny Opera follows underworld antihero Mack the Knife as he tries to woo Polly Peachum and elude authorities. Created in 1928 Berlin to speak out against capitalist corruption, this musical bluntly addresses issues that remain relevant today. Through epic theatre, theatrical movement, and progressive music, Hauptmann, Weill, and Brecht's work opens up difficult conversations about greed, oppression, and accountability within our society.
Book and Lyrics by Bertolt Brecht and Elisabeth Hauptmann, music by Kurt Weill, and directed by Shelley Cooper.
---
COVID-19 guidelines
Please note the COVID-19 guidelines set forth by Augustana College.
Hours and location
The Ticket Office is in Bergendoff Hall of Fine Arts, 3701 7th Ave., Rock Island.  Hours are are 10a.m.-5p.m. Monday-Friday and Saturday 10a.m.-2p.m. when school is in session.  Tickets are also available at the door one hour before each performance.
Email tickets@augustana.edu or call 309-794-7306 (toll-free at 800-798-8100, ext. 7306) if you have questions or need further assistance.
We accept cash, debit cards, Visa, MasterCard and Discover.
Please note: All ticket sales are final — no refunds.