Austin E. Knowlton Memorial Scholarship
The trustees of the Austin E. Knowlton Foundation established the Austin E. Knowlton Scholarship at Augustana College for admitted students from states outside Illinois and Iowa, with preference given to students from Ohio. 
Scholarship details:
There is no separate scholarship process. Students are automatically considered when they apply to the college.
A minimum award of $2,500 is available, regardless of financial need.
For outstanding students, the Austin E. Knowlton award of $2,500 is in addition to academic merit scholarship awards.
All Knowlton awards are renewable annually.
Any student from Ohio who has visited Augustana through an official admission visit will receive a minimum of $2,500 in Knowlton Scholarship and $1,000 in Out-of-State Award funding.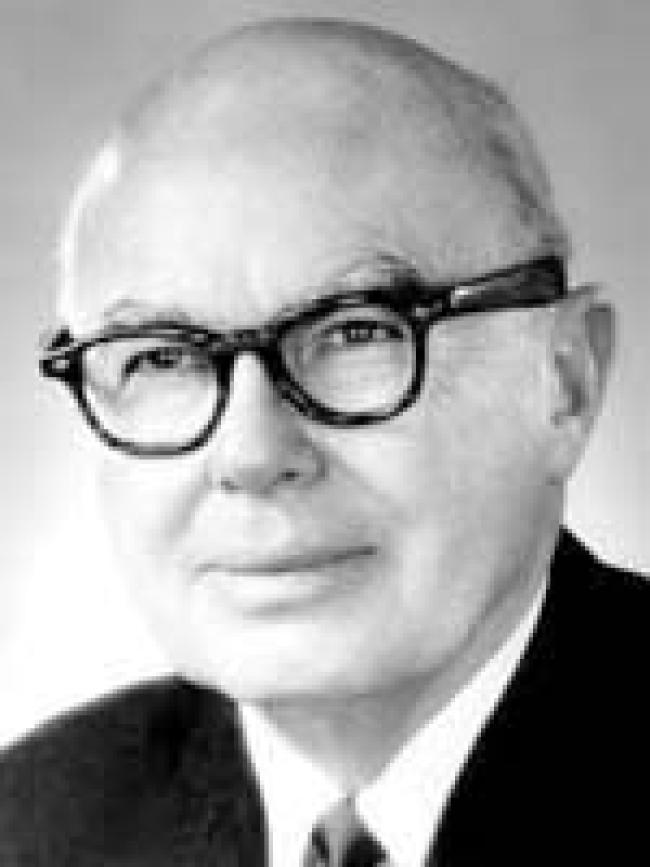 About Austin E. Knowlton

A lifelong resident of Ohio, Austin E. "Dutch" Knowlton was a successful businessman, avid sportsman and generous philanthropist. He was owner and chairman of the Knowlton Construction Company, founded in 1937 in Bellefontaine, Ohio. Knowlton's company was responsible for more than 600 major construction projects throughout Ohio and the Midwest, including school buildings, hospitals and libraries.

Austin Knowlton was a 1927 graduate of Bellefontaine (Ohio) High School and a 1931 graduate of The Ohio State University, where he received a B.S. in architectural engineering. He was a founding partner and chairman of the Cincinnati Bengals, and an owner for many years of the Cincinnati Reds. Knowlton also had a 50-year interest in American Saddlebred horses and was a trustee of the Little Brown Jug Society for harness racing in Delaware, Ohio.

Knowlton was a benefactor of the Ohio State School of Architecture, which is named in his honor. He also established the Austin E. Knowlton Foundation, which he funded throughout his lifetime and through a provision in his will. One of the primary purposes of the foundation is to advance higher education by providing "direct grants and contributions to qualified colleges and universities." Augustana College in Rock Island, Illinois, is one institution proud to benefit from the generosity of this great philanthropist.
The Austin E. Knowlton Scholarship at Augustana was formally established in 2004. Augustana's honors program designed for students who have intellectual curiosity, and an interest in exploring the larger philosophical, cultural, ethical and historical issues of everyday events, is also named in honor of Austin E. Knowlton.