February 2018
In praise of Augustana faculty
This is a shorter version of President Bahls' message in the upcoming issue of Augustana Magazine.
One aspect of Augustana's "brand personality" drew attention at this year's winter retreat of the board of trustees, and that is our faculty's significant presence in the daily learning experience of our students. No college or university could do its job without professors, and yet Augustana's faculty seems particularly focused on teaching to meet the needs of each student.
At the retreat, Keri Rursch, assistant vice president of communication and marketing, presented the results of recent research conducted with MindFire Communications on Augustana's brand personality. We saw how student focus groups and electronic surveys reinforced what we generally suspect: they are drawn to Augustana for its academic reputation, and the beauty of campus plays a part. They also are attracted by our 12-to-1 student-faculty ratio. This set of numbers comes to life throughout their years on campus, for rarely do students want to be a number.
Augustana's student-faculty ratio comes to life through teaching described as "personalized and caring." One student said the "faculty cares so much, and it's easy to get in contact with professors." Another spoke of friends at other schools being just a number. "They just check in. They don't have that same experience of talking to a professor—[here] they actually call my name. I am an actual student of theirs."
Because of Augustana professors, our students are actual students, and not just numbers checking in. I know this is a deep Augustana tradition. Alumni will recognize this attention as characteristic of their time on campus, as names such as Dick Anderson, Don Morrison, Dorothy Parkander and Ralph Troll return often to their minds. I am grateful to be reminded of it, and especially grateful to our current faculty for continuing this exceptional focus on the education and success of the very real people they teach.
As we continue into 2018, I will be interested to see creative new course proposals for the college's first J-term, beginning January of 2020. During the three weeks of J-term, students may study abroad, take an internship or independent study, or choose from an eclectic, exciting array of course offerings. Some faculty will collaborate, such as Dr. Sharon Varallo (communication studies) and Dr. Dara Wegman-Geedey (biology) in their team-taught course on the cultural and biological phenomenon of time. Others may find the J-term schedule to be more accommodating for a current favorite topic, such as Dr. Dave Crowe and his course on Shakespeare and film.
During the focused and intensive J-term courses, Augustana faculty members will have a new opportunity to do what they do best. More importantly, in that rich and highly personalized academic setting, Augustana students will find new opportunities to connect with and learn from their professors and fellow students.
In March, Kent Barnds and Keri Rursch will present the brand research and results at a Lunch & Learn. I encourage you to attend their presentation for a fuller picture of what attracts people to Augustana, and how we can advance the college's brand in a competitive environment.
Steve Bahls, President
78 tales of the heart
In honor of Valentine's Day, advancement and alumni relations sponsored the Augie Sweetheart Contest, and asked alumni to share their stories of how they met their spouse or partner while they were students at Augustana. 
Judges selected Dave Elliott '08 and Becky Hill '09 Elliott as the contest winners. Their prize?— a romantic date night sponsored by the college.
Here is their winning story and photos, along with all 78 tales of the heart submitted by alumni. You'll see that for many Augie grads, it was love at first sight. And the others? Perseverance paid off.
Field Notes
Senior Amanda Moore (computer science) is taking advantage of Augustana's internship program in Australia this winter term. Her internship in Sydney is at a web solutions company called Elcom, where she helps project managers to plan and test websites, and transfers content from old websites to new.
Her favorite experience in Australia so far would not surprise anyone: scuba diving at the Great Barrier Reef. Amanda said:
It was not easy to get there, and I got very seasick on the boat, but it was completely worth it. It was like visiting another planet. It was so peaceful down there, with the fish all around me, swimming in and out of the coral. I even got to see a little reef shark and touch a sea anemone. I feel so, so fortunate for having been able to have that experience.
Amanda received her scuba certification in a class at Augustana. As soon as she found out she was going to Australia, she knew she was going to have to see the Great Barrier Reef.
A member of Augustana's Photo Bureau, Amanda couldn't take a camera with her when she dove to see the reef. Luckily, someone else took photos of her experience, and now we can see them, too, in the spectacular photo album below (click on gray arrows; you may need to adjust your browser window to see the full photos):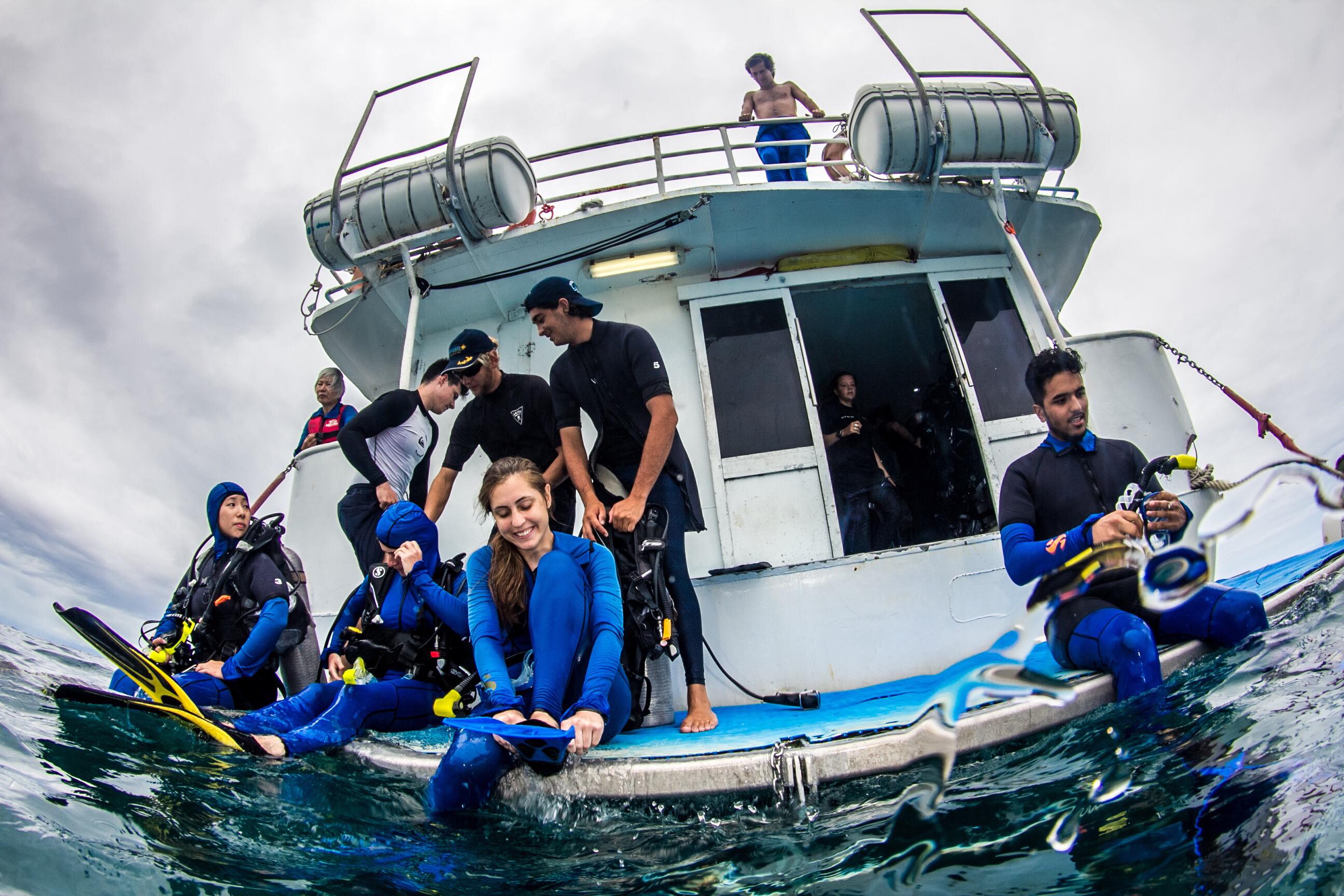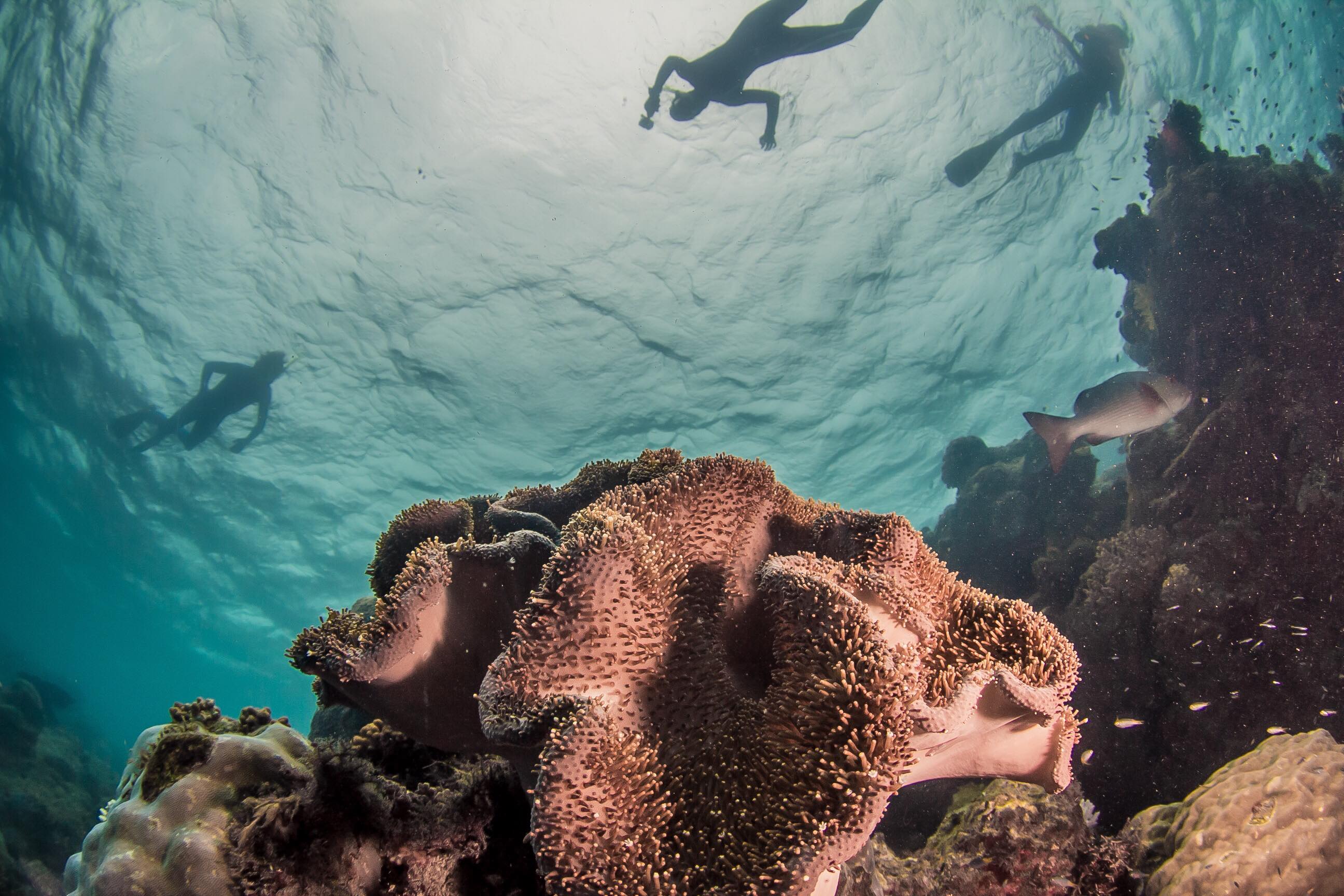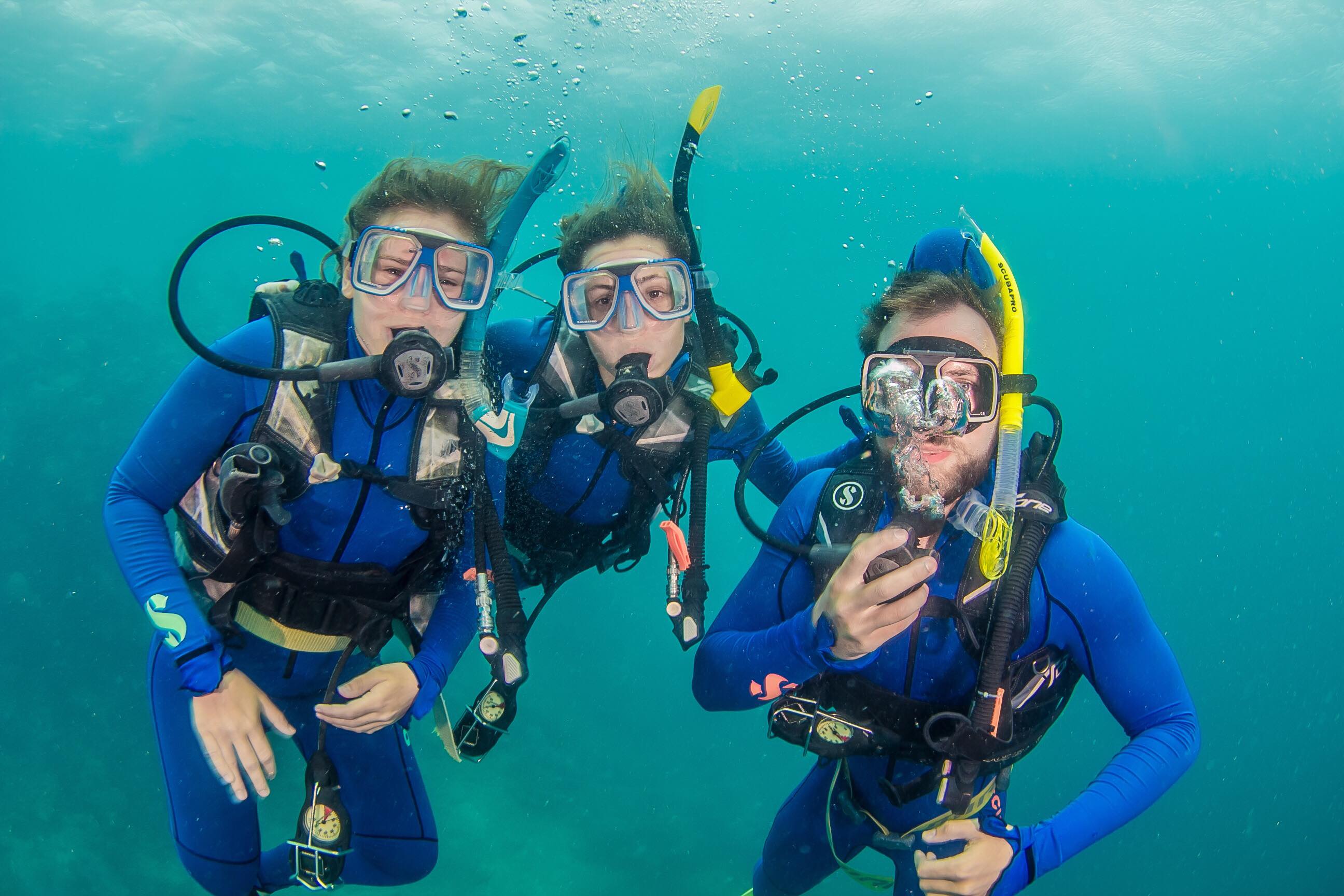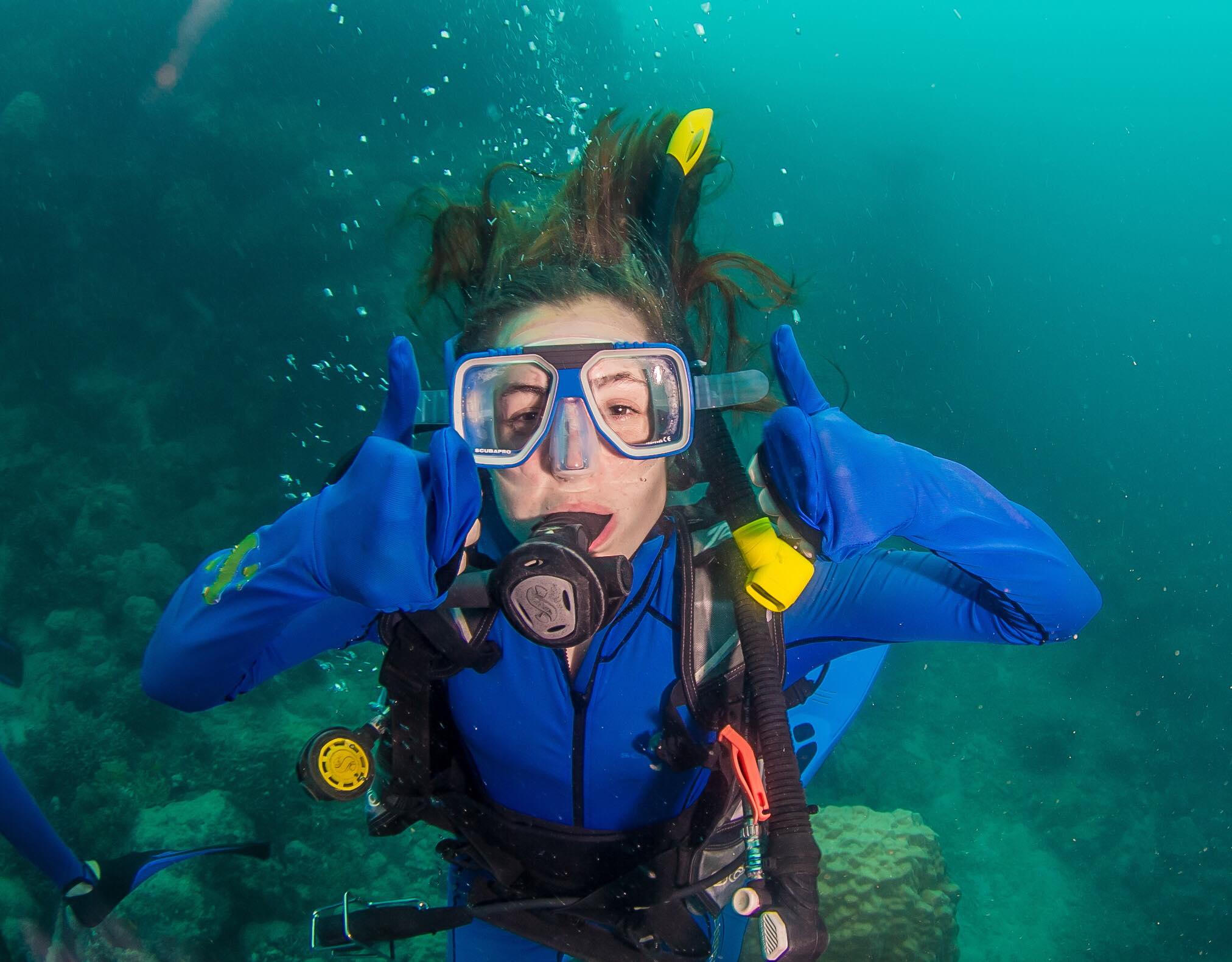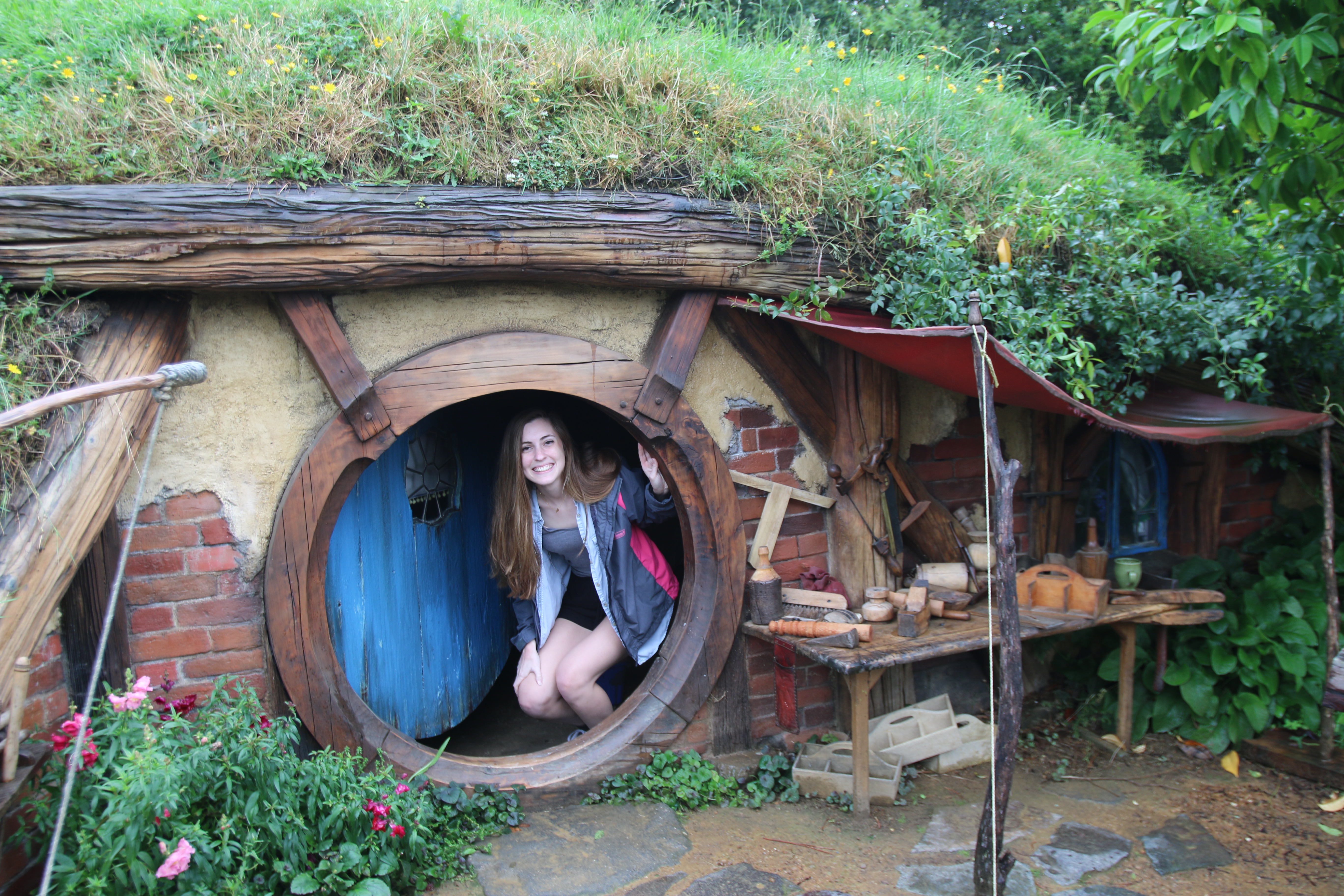 New Face on Campus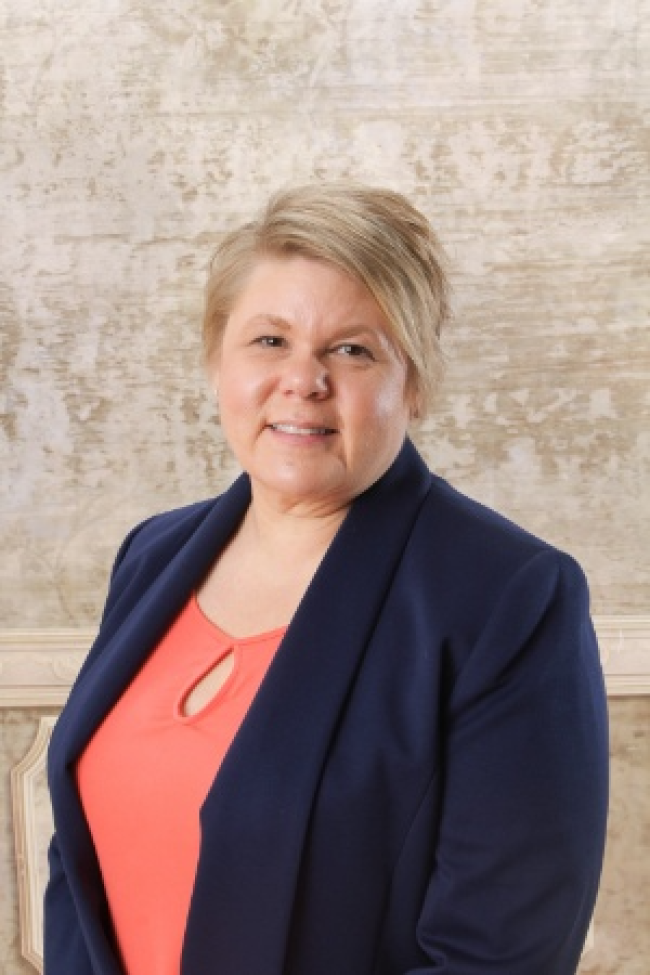 Laura Kestner-Ricketts, Executive Director of Career and Professional Development
B.A. French, Nebraska Wesleyan University
M.Ed. Student development in higher education, University of Maine
For Laura Kestner-Ricketts, the opportunity to hear students' stories, support their career paths and make their dreams a reality inspires her every day.
"I was in line at the train station…, and this woman came up to me," Laura recalled. "She was an international student that I had worked with 10 years ago. I never would have known what happened to her, but she still remembered our contact and said, 'I can't believe it's you. You have no idea how much you helped me.' That's so powerful and motivating as I continue to do this work. That's what I love."
Originally from Omaha, Nebraska, Laura has served in a number of career development roles across the country. Her favorite experiences have been at small, private liberal arts colleges.
As someone who enjoys building personal relationships with students and listening to their stories, Laura found Augustana to be the perfect match. She enjoys programming, public speaking and presentations, but above all, meeting individually with students. The ultimate goal is that they find their aspiration and make it an achievement.
"Students really need to know what they want," Laura noted. "The 'I'll take anything' approach never works. What are your strengths? What are your interests? What are your values? Knowing those three things can make up the way you fit into the world of work.
"That being said, students don't have to figure out what they're going to do for the rest of their lives. They just have to figure out what they're going to do next."
She adds that taking career assessments and engaging in one-on-one discussion with CORE staff can be a great start. Then, exploring different activities, both on and off campus, will help students specify their goals.
"Do they like to be with people, do they like to use data, do they like to tinker with things, do they like to come up with ideas? Those are the four main categories," Laura said.
"Then, when they think about themselves in the world, what's important? Maybe they want to travel, solve a problem or help others. If we think about how much of our lives are spent working, doesn't it make sense for us to have a fulfilling, meaningful job?"
Apart from Augustana, Laura likes crafting, embroidery and visiting family in Milwaukee.
In the Works
Director of Human Resources Laura Ford shares periodic information and wisdom pertaining to being an employee of Augustana College.
Today I'm writing with my Chief Title IX Coordinator hat—one that has gotten a lot of use over the past three weeks. Many of you have been part of ongoing meetings and communications to address concerns from our students and many members of our campus community about how we can work together to prevent sexual assault at Augustana College. Those who attended our campus forum in late January heard the anger of many students and the painful stories of survivors of sexual assault. While this information was not easy to hear, I'm encouraged by the response of many and dedication to discussions about how we might improve our efforts.
President Bahls has convened a task force and embarked on several campus-wide initiatives with great promise. There are things that each of us can do, as well.
1.  Report.  Except for a very few confidential advisors, all Augustana employees are mandatory reporters. If you hear of a student or employee who has experienced sexual violence of any sort, you should (and must) share this information with a member of the Title IX team. Please know that we will reach out to offer support and resources to help the student or employee cope with the trauma they have experienced. Any decisions about investigations or involving others will be made only with the consent of the survivor.
2.  Encourage Students.  Each of us serves as a trusted advisor for students. If a student comes to you with concerns about our process or information that doesn't seem right, please listen and provide any corrected information that you feel comfortable sharing. While any member of the Title IX team is happy to meet with individual students, if they are coming to you, they already trust you. If you need more information, please reach out to any member of the team.
3.  Intervene as Needed.  It takes an entire community to keep our students as safe as possible. We continue to provide bystander training to give our students the words and options to intervene to keep each other safe. I would encourage you to step up if you see something out of the ordinary, or signs that abuse or violence may have occurred. Share your wise counsel with our students if asked, and let the Title IX team know if you think there is a situation where some investigation should take place.  
As the task force begins its work, there will be frequent updates and likely additional ways that you can be a part of positive changes in this area.
From the Cabinet
Kent Barnds, Executive Vice President for External Relations
Today at 11:30 a.m. in Gävle 3, Kirk Anderson and I will host a Lunch & Learn to preview a number of important campus projects on the immediate horizon. Joe Scifo is involved in each of these projects, and is to be thanked for his expert project management. Here is a brief summary:
Ascension Chapel—The stained glass windows in the chapel will be restored and replaced. This cost of approximately $85,000 will be funded through philanthropy and funds from the reserve for depreciation. We also are in the preliminary stages of evaluating the cost and feasibility of installing air conditioning and improving vertical circulation.
Carver Center—The Carver Center strength/weight room floor and all equipment will be replaced, and there will be some cosmetic improvements to this aging facility. Unlike any other aspect of our athletic program, the strength/weight room benefits every single one of our nearly 800 student-athletes. If we are unable to secure the necessary philanthropic support for our goal of $250,000 to $300,000 to complete the project this summer, it will be delayed until winter break or summer of 2019. Many thanks to Mike Zapolski, who has taken the lead on this project. This summer we also will replace the floor/court in Carver Center, which was damaged as a result of flooding. Insurance will cover the cost of this project.
Hanson Hall of Science—In January, the Augustana College Board of Trustees authorized the construction of an addition to Hanson Hall of Science. The traditional sciences will benefit greatly from this addition, along with several interdisciplinary programs such as environmental studies, public health and neuroscience, to accommodate growing demand. The college has raised, from our very generous donors, $5.8M toward a fundraising goal of $6M; we are entering a "retail campaign" to complete our fundraising effort. The total cost is projected to be $8.5M, and the balance will be paid from the college's reserve for depreciation. Thanks go to Jeff Ratliff-Crain for coordinating a team of faculty to help develop a very good plan for the addition.  
John Deere Planetarium—This summer the college will replace the projector in the planetarium as a first step toward a larger upgrade. The cost of approximately $85,000 will be paid through the college's reserve for depreciation. We hope to raise an additional $80,000 to $90,000 to complete the renovation. 2019 is the 50th anniversary of this important academic and community resource.
Paul V. Olsen Track—The track is a heavily used resource, hosting conference events and many community events. Over the last two seasons it has become increasingly apparent that the surface must be replaced to maintain the health and safety of student-athletes and the quality of the venue. The project will cost approximately $250,000 and will be funded through the college's reserve for depreciation.
Ruth and Lefty Anderson Outdoor Pavilion Theatre—This spring we will begin construction on an outdoor theatre space to the south of Brunner Theatre Center. This facility will be built to blend into the natural topography of the hillside, providing an elegant outdoor space for performances. Fully funded through the generosity of donors, the Ruth and Lefty Anderson Outdoor Pavilion Theatre will complete the Brunner Theatre Center project. To complete a "corner for the arts" at 38th Street and 7th Avenue, the college next will focus on renovations to Bergendoff Hall.
The Slough and Swanie Slough Path—The Gabion rock wall has been installed, and so phase 1 of the project is complete. The college will continue to make enhancements to the Slough and its walking path over the next few months and into the summer.  
It's going to be a very busy summer of campus improvements, and I hope you will join in our excitement about these projects. If you have any questions, please let me know.
Seen & Heard
(What sound do you think it made?)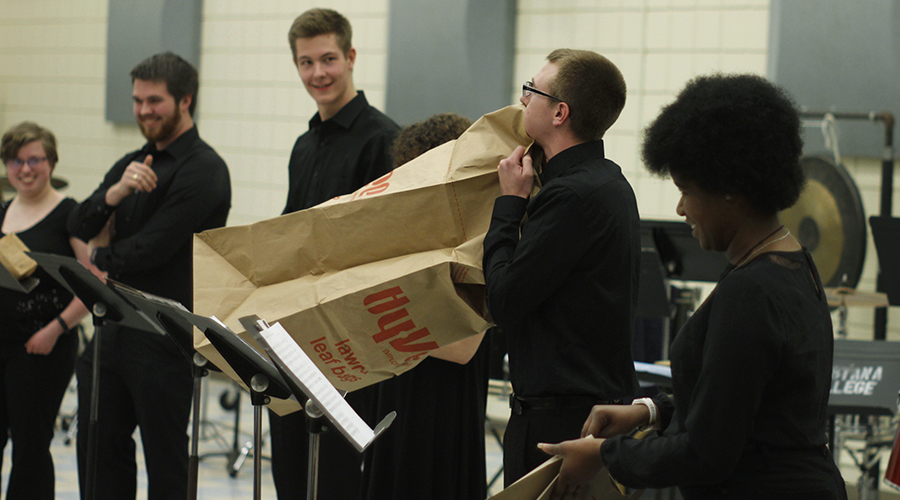 Acknowledge is published by the Office of Communication and Marketing at Augustana College in Rock Island, Illinois. Contact Beth Roberts, editor. Rachel Reiter '18, Augustana Writers Bureau, is the author of "New Face on Campus." Photos are by Tori Charnetzki '18 of the Augustana Photo Bureau and Dr. Stacey Rodman.