Living Politics: A Game about Conflict, Cooperation, and Conquering the World
Program dates: June 17-20, 2018
Program cost: $510
Includes lodging, all meals and any field trips. Students arrive on campus Sunday, June 17, and depart Wednesday, June 20.
Course description
In this three-day game, students lead simulated nation-states, compete for scarce natural resources, and attempt to thrive in an uncertain world. It employs emergent storytelling: while there are rules, winners, and losers, participants are free to design their own solutions to social, economic, and military problems that occur throughout this struggle for dominance.
Warfare, diplomacy, and cultural strategies are all equally viable paths to victory. As time and technology advance, the complexity of these problems grow, and nations face challenging scenarios that can require cooperation, conflict, and everything in between.
To help frame possible strategies, students are exposed classical problems in political philosophy, brief readings about the importance of ideology composed by some of the world's greatest (and most frightening) minds, lessons about how government can control its own populace, and the power of propaganda.
Tentative schedule
Sunday, June 17
Check-in
Welcome reception
Monday, June 18
9 a.m.-noon: Students will learn about the social contract, state of nature, and compete with one another to build a modern state.
Lunch
1-5 p.m.: Next, students will explore of the nature of power, setting the scene for conflict between states, set in the World War I era and played as a board game similar to Risk.
Tuesday, June 19
9 a.m.-noon: After considering barriers to working together, nations must solve specific challenges arising from their actions on the previous day.
Lunch
1-5 p.m.:  After a discussion of the power of political ideology, nations must develop a philosophical doctrine and constitution, all while continuing to compete for land, prestige, and resources.
Wednesday, June 20
9 a.m.-noon: After watching an adaptation of George Orwell's  "1984," teams will design propaganda campaigns to undermine their opponents while strengthening their own positions.
Lunch
1-5 p.m.: The final battle for world supremacy will conclude the experience.
Instructor: Dr. Alexander Cohen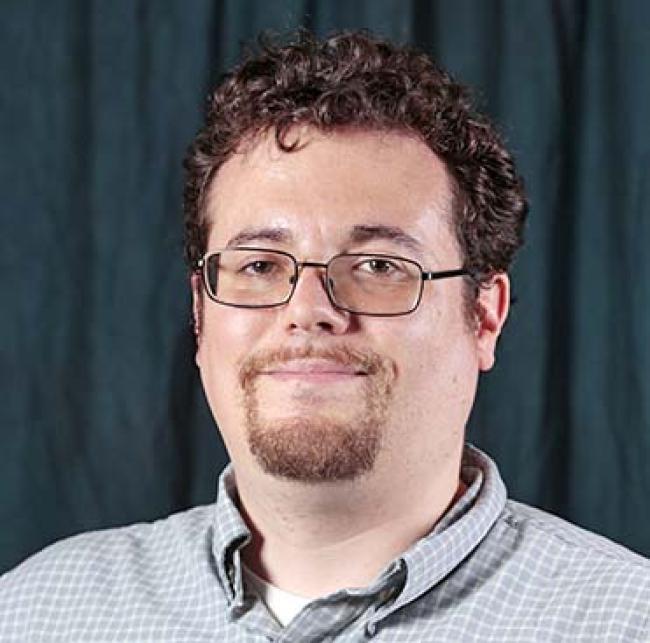 Dr. Alexander Cohen is a political scientist who specializes in building competitive games to teach, engage and inspire. His games have been published in a number of peer-reviewed journals and a forthcoming full-length textbook with Routledge Press.
He believes that education should be challenging, fun, interactive, and should grip students like a good film. He received his undergraduate degree from New York University and his graduate degrees from the University of Iowa.
In his spare time, he publishes on the culture importance of the zombie, and owns far too many cats.