Andrew Woods Williamson
Professor of mathematics and astronomy, 1880-1905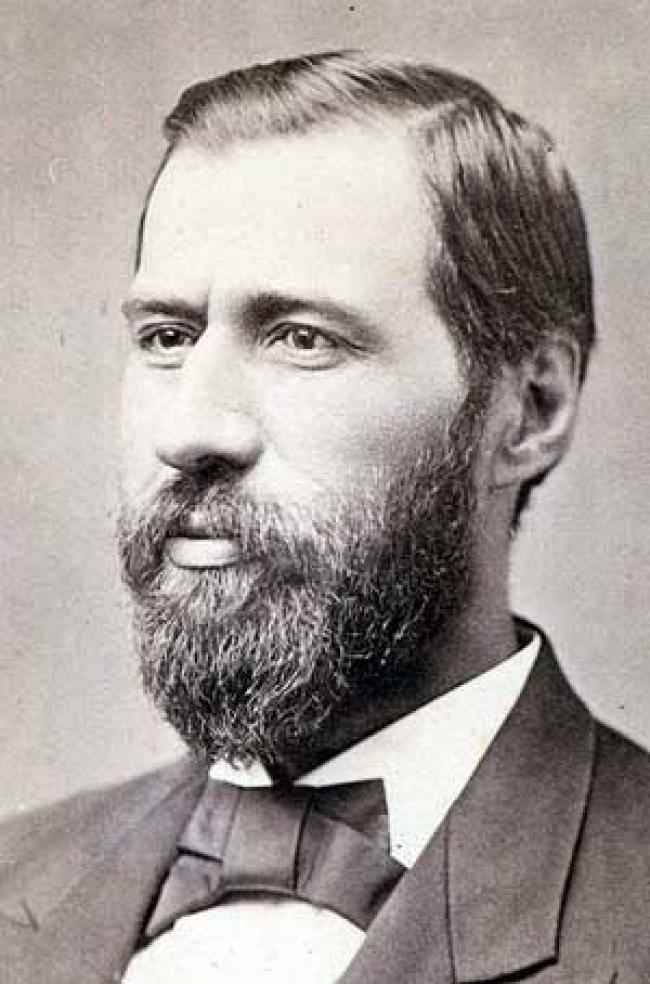 (This series of Notable Faculty profiles was written in celebration Augustana's sesquicentennial in 2009.)
Andrew Woods Williamson was born January 31, 1838, in Lac qui Parle, Chippewa County, Minnesota. His father was a Presbyterian minister who worked as a missionary and physician to the Dakota Sioux Indians. In 1853, at the age of 15, Williamson enrolled at Knox College in Galesburg, Illinois. Four years later, in 1857, he graduated from Marietta College in Ohio. He then earned his master's degree in natural science from Yale University.
Through all his schooling, Williamson believed that his vocation to be an educator. He began teaching in public schools in Minnesota in 1861. However, his teaching career was temporarily halted with the start of the Civil War. Williamson enlisted in the army and served for the entirety of the war. He was first stationed at Fort Ridgely, Minnesota near the Sioux Indians he had grown up with, and then took part in the Vicksburg campaigns. He was honorably discharged in 1866 after contacting swamp fever.
After the war, Williamson went back to school, this time studying law in Minneapolis. His time in law school was short-lived, however, as he accepted a call to teach at Central College Academy, where he would remain until he became ill in 1870. For the next 10 years, Williamson taught at a variety of schools until his health forced him to give up teaching. He then took up shop keeping in Sleepy Eye, Minnesota. As his health returned, he began teaching at public schools once more. In 1877, after his conversion to Lutheranism, Williamson began teaching mathematics at Gustavus Adolphus College, where he remained for three years.
Williamson came to Augustana College in 1880 as the chair of the mathematics and astronomy departments. During his 26 years at Augustana, Williamson served as secretary of the general faculty and vice president from 1887 to 1888. In 1905, Williamson's health was failing; however, he did not want to leave the school or give up teaching. The students and faculty threw him a farewell reception in November of 1905, where he said his goodbyes to the Augustana community. A student resolution praising Williamson also appeared in the Observer. He died on October 1, 1906, in Portland, Oregon.
Williamson is remembered as a quirky teacher who loved to tell stories from his life with the Sioux and his experiences during the Civil War. He always had salted peanuts in his pockets, was famous for talking to himself while crossing campus, and was a great supporter of Augustana athletics. He was also admired for his generosity to students in need and for his charitable donations to the college. In 1910, Williamson's former students erected a monument in memory of their professor at his gravesite.