Anna Westman
Instructor of mathematics, 1892-1894; assistant in English, 1896-1897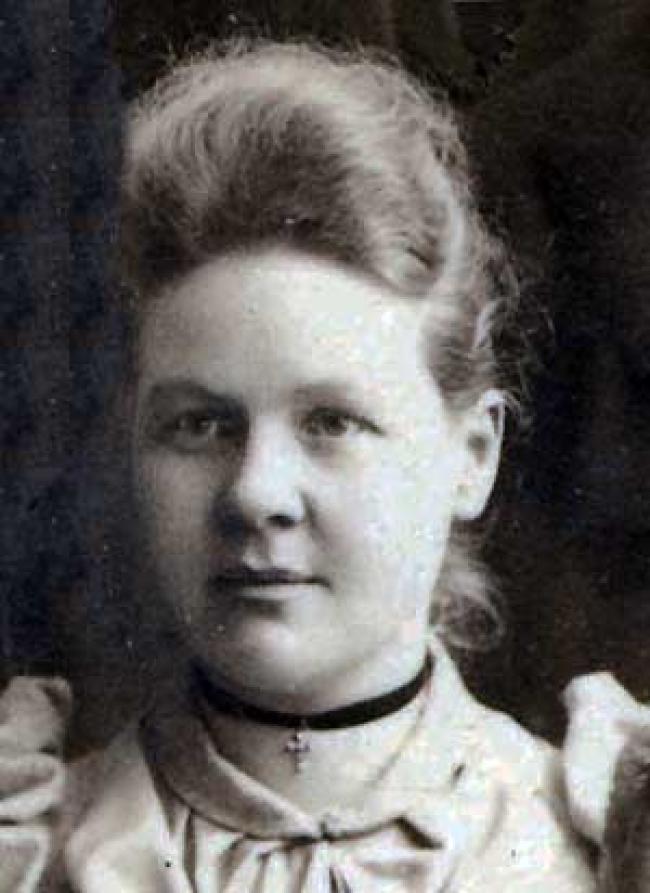 (This series of Notable Faculty profiles was written in celebration Augustana's sesquicentennial in 2009.)
Anna Lovisa Westman was born Jan. 7, 1863, in Säby, Jönköping, Sweden. She was one of seven children. In 1868, her family immigrated to Chicago, later moving to the Illinois prairies.
Anna enrolled in Augustana's Preparatory Department, which acted like a high school, when she was 23, and two years later became a student at Augustana College. Westman elected to take the "scientific course," or major, an unusual choice for a woman of her time. While Westman's studies would have included courses in many scientific disciplines, she concentrated on mathematics, studying under popular professor Andrew Woods Williamson.
In 1891, her senior year, Westman was named principal of Augustana's Ladies' Hall, the home of Augustana's female students. There she would have had a function something like that of the director of a boarding house. Westman graduated from Augustana in 1892; she was only the third woman to graduate from the college.
Upon her graduation, Westman was offered a position as instructor of mathematics, thus becoming thus becoming Augustana's first female faculty member. While teaching at Augustana, Westman studied for her master's in English, also taking classes in Italian and philosophy, although there is no record of her completing another degree.
In 1894-1895, Westman studied at the University of Berlin. In 1896 she returned to Augustana, where she taught English for a year. Then, at age 34, she left both Augustana and academia and moved to Cleveland, Ohio.
Westman died on Aug. 1, 1910. A year after her death, a donor who wished to remain anonymous established the Anna Westman Stipend, to be awarded to a woman studying at Augustana. The memorial fund honors Westman as a "friend and helper of young women struggling, like herself, to obtain a college education."
Information on Anna Westman is very scarce; most of the information included here comes from Ann Boaden's article "The Vocation of the Mind: Augustana College's First Three Women Graduates" (Part III), published in The Lutheran Journal.