Jacob Westlund
Professor of physics and chemistry, 1887-1889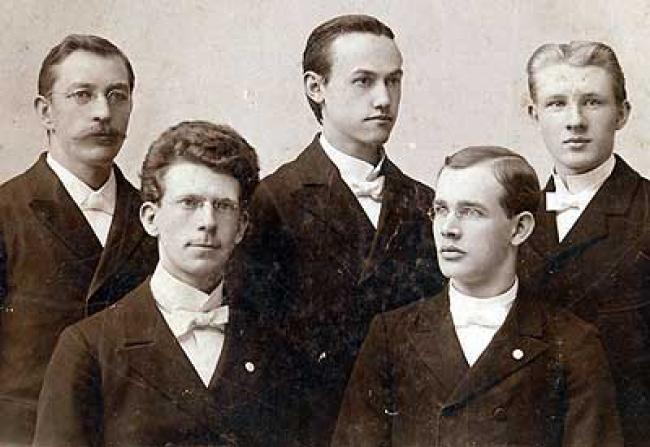 (This series of Notable Faculty profiles was written in celebration Augustana's sesquicentennial in 2009.)
Jacob Westlund was educated in Sweden and came to Augustana in 1887. During his first year of teaching at Augustana, he was an instructor of math and drawing.
However, in 1888, the renowned Dr. Josua Lindahl, professor of natural sciences, resigned after the governor of Illinois named him state geologist and curator of the state natural history museum. Augustana replaced Lindahl with two people: J.A. Udden, an Augustana graduate of 1881 and professor at Bethany College, who took over natural history and geology, and Westlund, who took over physics and chemistry.
During the 1888-1889 school year, Westlund taught physics and chemistry and was director of the chemistry laboratory. However, after two years at Augustana, Westlund moved to Lindsborg, Kansas. He was replaced by Victor Peterson, an Augustana graduate of 1889 and former student of Lindahl's.