Johan August Udden
Professor of Natural Science and Geology, 1888-1910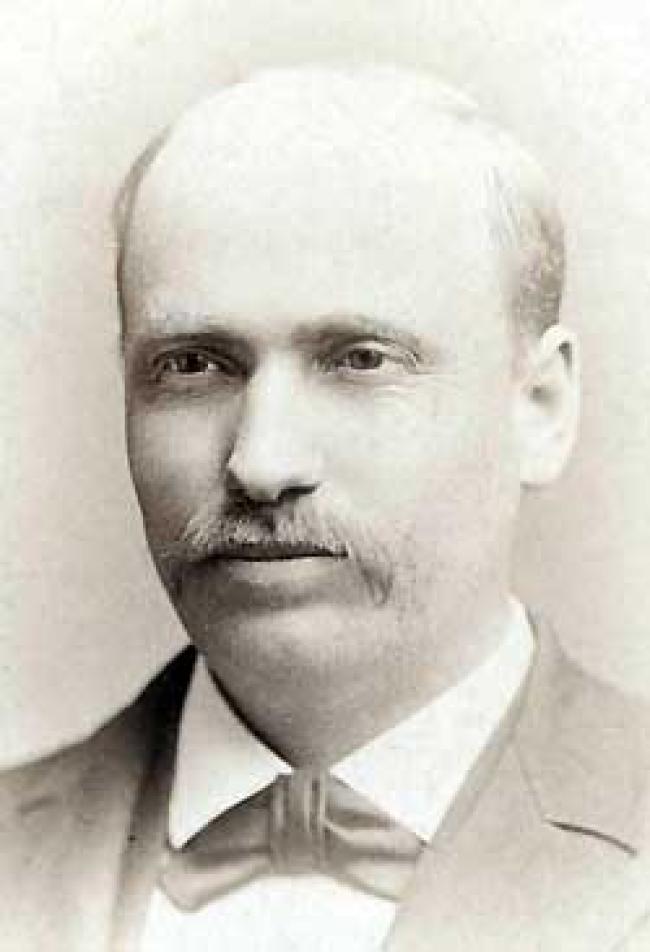 (This series of Notable Faculty profiles was written in celebration Augustana's sesquicentennial in 2009.)
Johan August Udden was born in Uddabo, Vestergötland, Sweden, in 1859 to Andreas Larson and Inga Lena Udden, and immigrated to the United States with his family at the age of 2.
Udden attended St. Ansgar Academy in Minnesota from 1873 to 1876. He received his bachelor of science degree from Augustana College in 1881. On August 27, 1882, he married Johanna Kristina Johneon; the couple had three sons: Jon Andreas, Anton David, and Svante Mauritz. In 1882 Udden accepted a teaching position at Bethany College, Lindsborg, Kansas, where he was professor of natural science and geology from 1882 until 1887.
In 1888 Udden returned to Augustana College to join the faculty and to teach natural science and geology. He received his master's degree in 1889 at Augustana, and honorary doctorates from Augustana in 1900 and from Bethany College in 1921.
While at Augustana, Udden supervised the geology museum, which had been started by Josua Lindahl. He was also a leader of the Weatherman's Club, a forerunner of the Science Club at Augustana. After 23 years of teaching at Augustana, Udden resigned in 1910 to accept a permanent position in the Bureau of Ecology, Geology, and Technology at the University of Texas, Austin.
Udden was active in geology outside the classroom. In the summer of 1892 he served as assistant to the state geologist of Illinois, preparing a collection for the World's Fair in Chicago. From 1899 to 1903 he worked as a special assistant to the Iowa Geological Survey. He was assistant geologist for the University of Texas Mineral Survey from 1903 until 1904, and he worked as a geologist for the Illinois Geological Survey from 1906 until 1911. He also served as special agent for the United States Geological Survey from 1906 until 1914. In addition to this work, Udden wrote numerous publications, many of them dealing with wind as a geological force.
Udden was a fellow of the Geological Society of America and a member of the American Association for the Advancement of Science. King Oscar II of Sweden decorated him with the Order of the North Star in 1929 for his distinguished service. He was a delegate to the 12th International Geological Congress, which met in Toronto, Canada, in 1913. Udden passed away Jan. 5, 1932, in Austin, Texas.