Roald Tweet
Professor of English, 1960-1999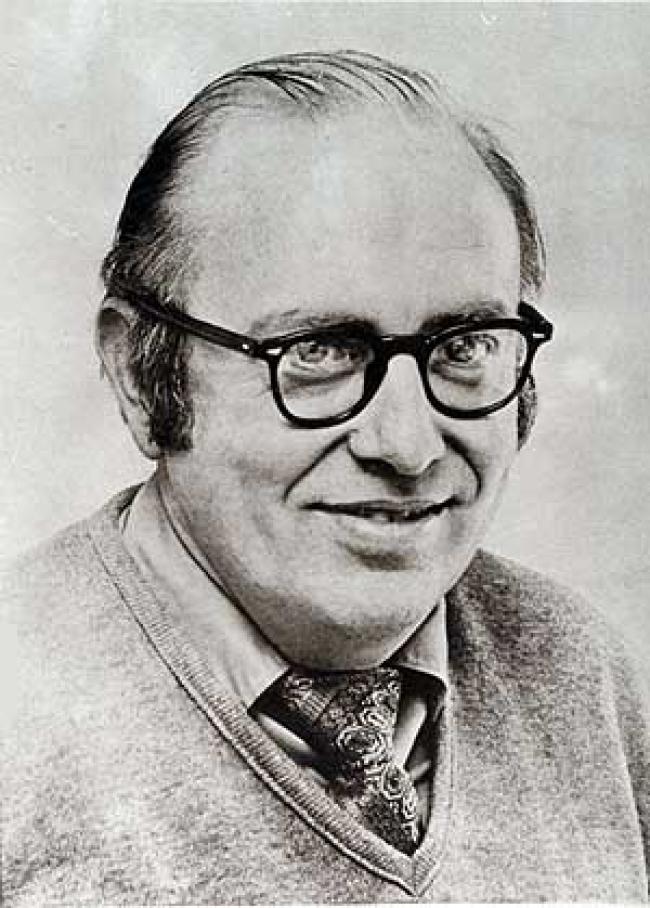 (This series of Notable Faculty profiles was written in celebration Augustana's sesquicentennial in 2009.)
Roald Tweet was born on Sept. 1, 1933, in Fountain City, Wis., and grew up in southern Minnesota. He graduated from St. Olaf College in 1955 and received his doctorate in American literature from the University of Chicago in 1967.
Tweet became a member of the Augustana English Department in 1960, and remained there until his retirement in 1999; he chaired the department from 1967 until 1984. In 1998 he was appointed to the Conrad Bergendoff Chair in the Humanities.
In addition to his work in the English department, Tweet served on the faculty for Augustana's graduate program in regional studies. He also served as the faculty advisor for the Observer and the Writer's Club. In 1990 Tweet received the Sears-Roebuck foundation Teaching Excellence and Campus Leadership Award.
Tweet, who has lived most of his life along the Mississippi River, is the author of numerous publications on various aspects of the Mississippi River and Quad Cities history. Several of his publications have been for the Army corps of Engineers. Since October 1995, he has had a short radio program called "Rock Island Lines" on WVIK, Augustana's National Public Radio station. Tweet is also a staff member of Mississippi Valley Writers Conference.
In 1957 Tweet married Margaret Knudson, whom he met in college; they had three children. He likes whittling and wood-carving. He has built model airplanes, grandfather clocks, and a clavichord for fellow Augustana professor Dorothy Parkander.
In 2006 Tweet was given the Studs Terkel Humanities Service award from the Illinois Humanities Council, which is based on nominations from mayors across the state.