Carl P. Rydholm
Professor of Swedish, German, and Christianity, 1877-1890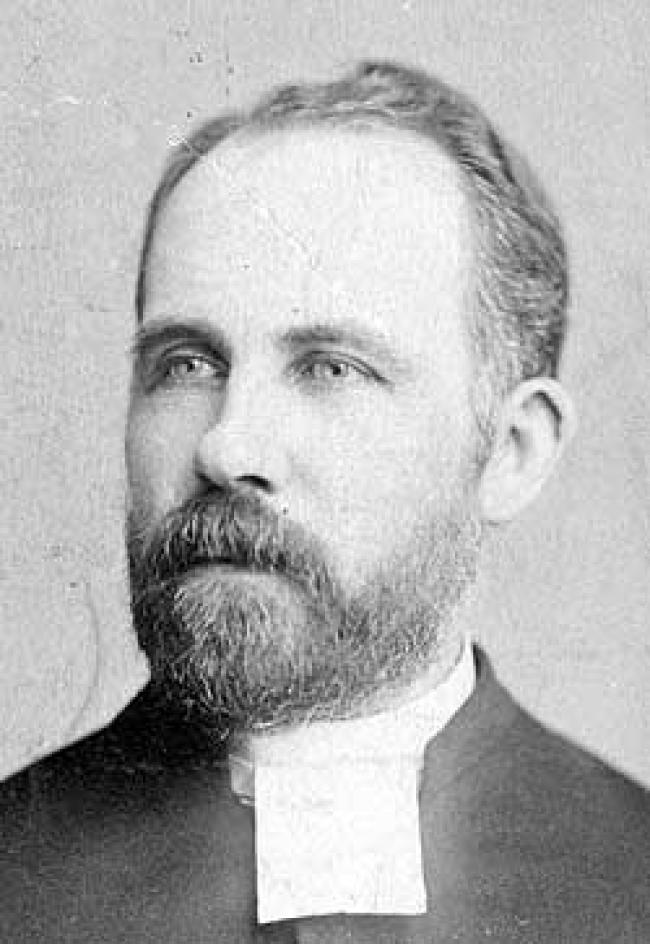 (This series of Notable Faculty profiles was written in celebration Augustana's sesquicentennial in 2009.)
The Reverend Carl Rydholm was born in 1843 and began teaching at Augustana in 1877 in the Preparatory Department. He taught Swedish, Christianity, and, for a brief time, German.
Along with Rydholm's teaching responsibilities, he was also the Principal of the Preparatory Department from 1877 until 1887. The Preparatory Department provided the equivalent of a high school education, with which students could continue on to college if they chose. While the Preparatory Department was govermentally seperate from Augustana College and Theological Seminary, Rydholm served on the Augustana Board of Directors, even acting as secretary from 1886 until his retirement 1890.
Rydholm's compassion as a teacher and devotion to the Swedish Lutheran Church did not end with his service to Augustana. In 1888, he also advocated for a Swedish Lutheran Hospital for Chicago.