Henry Reck
Professor of natural philosophy and English, 1871-1881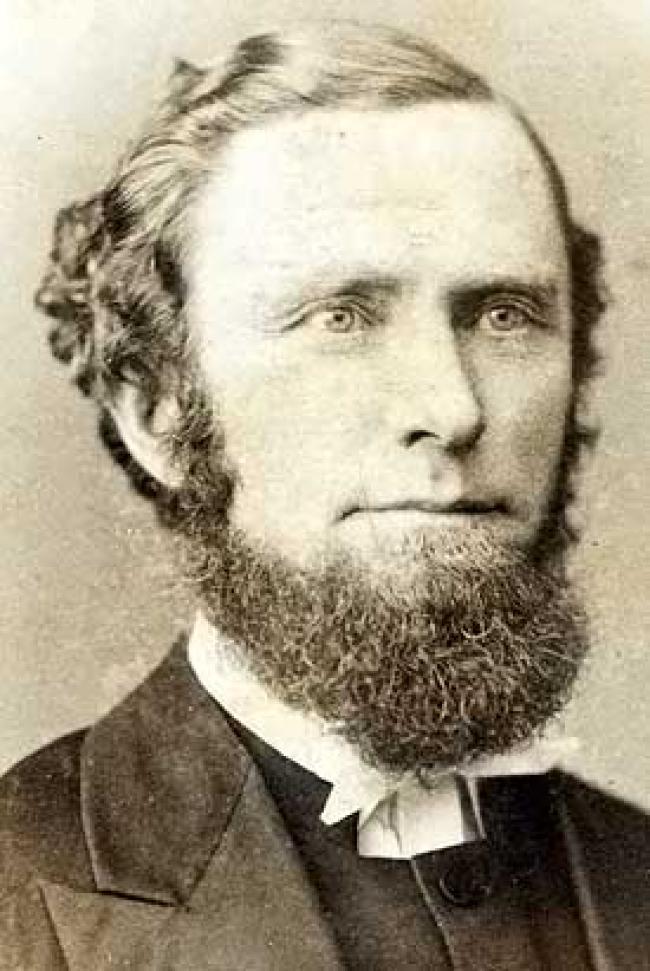 Henry Reck was born near Gettysburg, Pennsylvania, on August 24, 1829. He attended Gettysburg College and graduated in 1850. Immediately after graduation, Reck entered Gettysburg Seminary. He was ordained as a Lutheran Minister by the Pittsburg Synod in 1852.
Reck served the congregations of Birmingham and Allegheny City until May 1863. He then became interested in church institutional work and took charge of an orphanage in Rochester, Pennsylvania. In 1870 he became associated with an orphanage in Jacksonville, Illinois.
Augustana College called Reck to teach at the school in Paxton, Illinois, in 1871. Reck became the head of the Natural Philosophy (science) department, and offered the first science class in Augustana's history in 1871. Reck also taught philosophy and English courses, and officially added professor of English to his duties in 1878.
When Augustana decided to leave Paxton, Reck was named chairman of the committee looking for new locations for the college and, in 1872, found the Rock Island location for the new school.
Reck was appointed vice president of Augustana upon its move to Rock Island in 1875. Reck worked hard to beautify the Rock Island campus, and President Hasselquist credited him with the landscaping. Reck was also the chief representative of the college to the community; he was asked by the board to visit local families and churches and collect donations for Augustana.
In September 1881, Reck's health began to fail. Teaching became impossible, so he returned home to his father's farm in Adanis County, Pennsylvania. After 10 years of service to the Augustana, Reck died on October 27, 1881. He was remembered as an earnest pastor, able teacher, and enthusiastic supporter of the college. He left behind a wife, Anna R. Merring, whom he had married during his stay in Rochester, Pennsylvania, and five children: William, Samuel, Warren, Ernest, and Marion.
In recognition of Reck's service to the college, Augustana awarded his widow a sum of money with which she built a house that became Fairview Academy, a boarding school for girls.