Edla Lund
Professor of voice, 1895-1912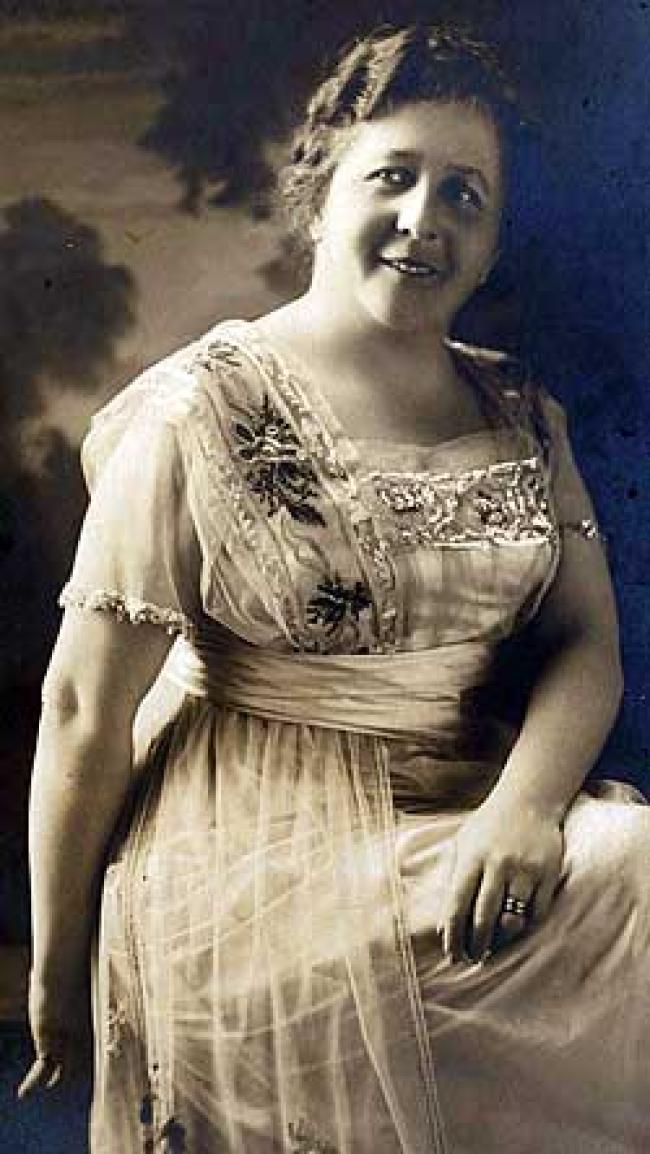 (This series of Notable Faculty profiles was written in celebration Augustana's sesquicentennial in 2009.)
Edla Lund, née Furngren, was born on August 8, 1867 in Stockholm. As a child, she displayed great singing ability. In 1884, she was one of five selected from 30 applicants to be accepted into the Royal Academy of Music in Stockholm.
After graduating from the academy in 1887, Lund came to America and sought positions with conservatories at Swedish-American schools. She taught at Bethany College from 1893-1894, where she met her husband, Professor Victor Lund of the Bethany Conservatory. The two were married in 1887; however, he died in 1893. They had two sons, Carl Edward and Sven Joseph.
After her husband's death, she resigned from Bethany, and returned to Stockholm for advanced voice training where she also picked up piano and organ. She came back to the United States in 1895 and taught at Vermillion for a very brief time. That same year, she was offered a position at Augustana College.
Lund accepted the position working in the Augustana Conservatory. The Conservatory was bountiful source of music at Augustana that attracted many students who were interested primarily in music, as opposed to academics. Musical groups were very popular in the Quad Cities, which gave Lund the opportunity to work very closely with the Conservatory, and also with local choirs. Lund directed many musical groups, including the Svea Male chorus, Chapel Choir, the Ladies' Chorus of the Rock Island Musical Club in 1908, and the first Choral Union of Moline. She was also a frequent soloist of the Moline Congregational Church and was a member of the Etude Club of Davenport and women's club in Moline.
The Conservatory has an impressive history of leadership, including Griffith, Bodfors, and Stolpe, with all of whom Lund had worked. As proof of her outstanding leadership, she directed the concert in honor of the 25th anniversary of the Oratorio Society in 1906, as well as the 1910 Jubilee celebration for the 50th anniversary of the Augustana Synod. The Handel Oratorio Society was also under Lund's charge from 1908-1912.
As well as holding her position as Augustana, she also toured the country as a singer and organist. In May 1894, Lund won a prize for her organ playing at the Kansas Musical Jubilee. In 1896, she toured the Central West with the Apollo Club. In 1902, she performed at over a dozen concerts in New York and Pennsylvania with Professor Zedeler. In 1905, she toured the Pacific coast for the Swedish Day at the Louis and Clark Exposition in Portland. In 1912, after teaching at Augustana for 17 years, Lund retired from Augustana and took another teaching job.