Josua Lindahl
Professor of Natural Science, 1878-1888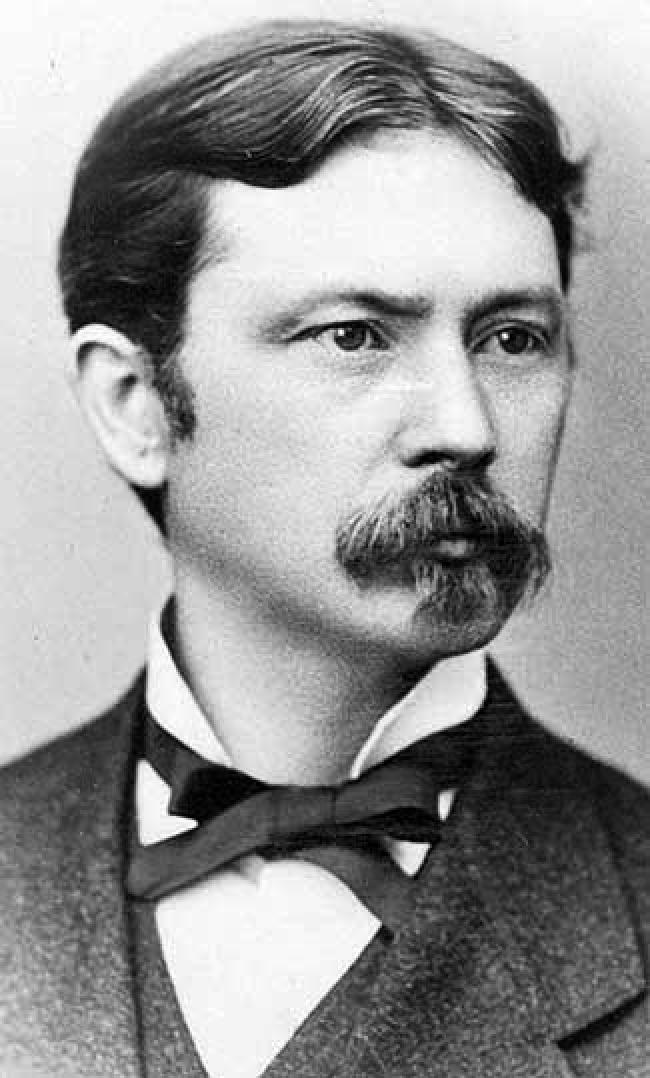 (This series of Notable Faculty profiles was written in celebration Augustana's sesquicentennial in 2009.)
Josua Lindahl was born in Kungsbacka, Halland, Sweden, on Jan. 1, 1844, the son of Johan and Susanna Björklander Lindahl. When he was 10 his father died and Lindahl was sent to live with relatives in Karlshamn. There he attended public schools and subsequently took the student's examination at the University of Lund on May 26, 1863.
He received his doctorate in 1874, and the following year was appointed docent in zoology at the University of Lund. During a period of five years, before coming to the United States, Lindahl participated in many scientific expeditions and served as curator of Swedish materials at several international expositions.
In December 1878, Lindahl became a professor of natural science and mathematics at Augustana College and Theological Seminary in Rock Island. He was the first professor of natural science and the first full-time science teacher at Augustana College. He was also the first professor at Augustana who was not a minister. Lindahl laid the foundation for the science program at Augustana and created a natural history museum so that he could use the specimens, many of which he collected himself, in his classes.
Lindahl left Augustana in 1888 after being appointed to the position of state geologist and curator at the Illinois Natural History Museum, Springfield. Although the collections were rich in material, the condition of the museum was chaotic, and Lindahl worked hard to put it into working order. He resigned after five years after a change in governors because his position was a political appointment. From 1895 to 1906 Lindahl was the director of the Cincinnati Society of Natural History. After leaving the Cincinnati Society, Lindahl established a Salubrin Laboratory, of which he was the manager.
Lindahl married Sophie Pahlman on March 18, 1877. They had four children: Sven Carl, Eva Hedvig Sophia, Seth Harald, and Signe Elizabeth Ida Sophia. Lindahl passed away in Chicago on April 19, 1912.