Harry S.B. Johnson
Dean of Men and Professor of Greek, 1942-1964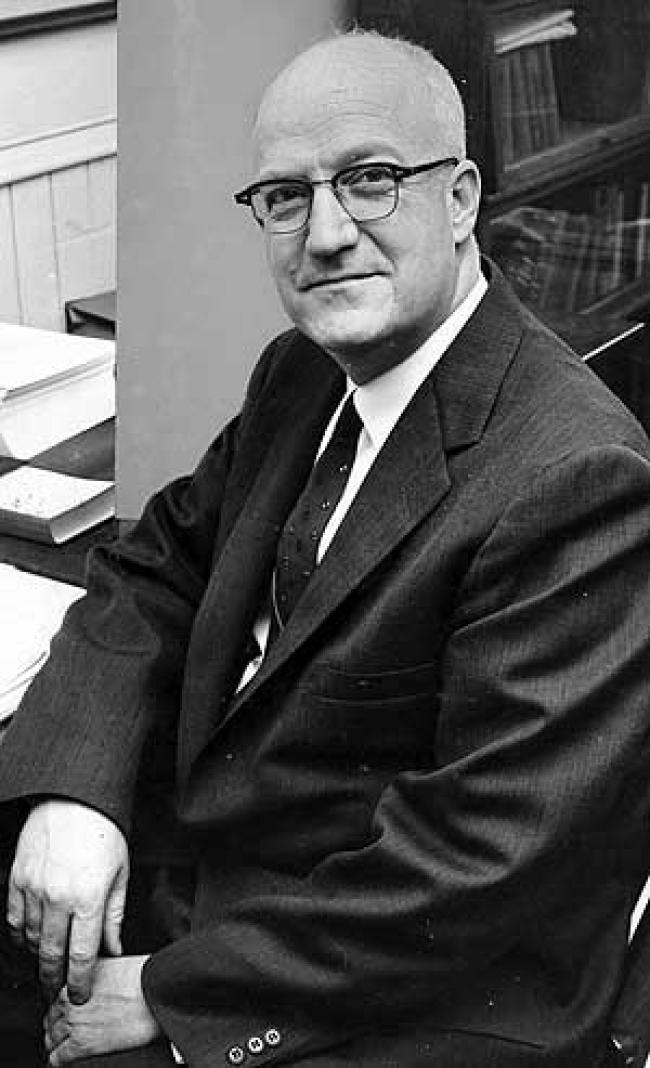 (This series of Notable Faculty profiles was written in celebration Augustana's sesquicentennial in 2009.)
Harry S.B. Johnson was a summa cum laude graduate of Augustana College and the Augustana Theological Seminary. He also did graduate work at the University of Chicago.
Johnson returned to Augustana as a professor in 1942, teaching classical and Biblical Greek. In 1945, Johnson was appointed dean of men, although he continued to teach history to a group of air cadets on campus. Johnson would remain dean until 1964, when he resigned and became head of the Greek Department.
Johnson also coached tennis, was the coordinator of public events, and was in charge of student employment during his time at Augustana.
Before coming to Augustana as a professor, Johnson served as a pastor in Morrison, Ill. He was interested in Swedish heritage, and occasionally taught Swedish at Augustana. He was also a member of the Augustana Historical Society and president of the Augustana Chapter of the American Scandinavian Foundation.
He​ received an honorary Doctor of Divinity degree from the Augustana Theological Seminary, and was created a Knight of the Royal Order of the North Star First Class by H.M. Karl XVI Gustav, King of Sweden.
Johnson died April 14, 1976, at age 63.