Claude Foss
Professor of History, 1884-1932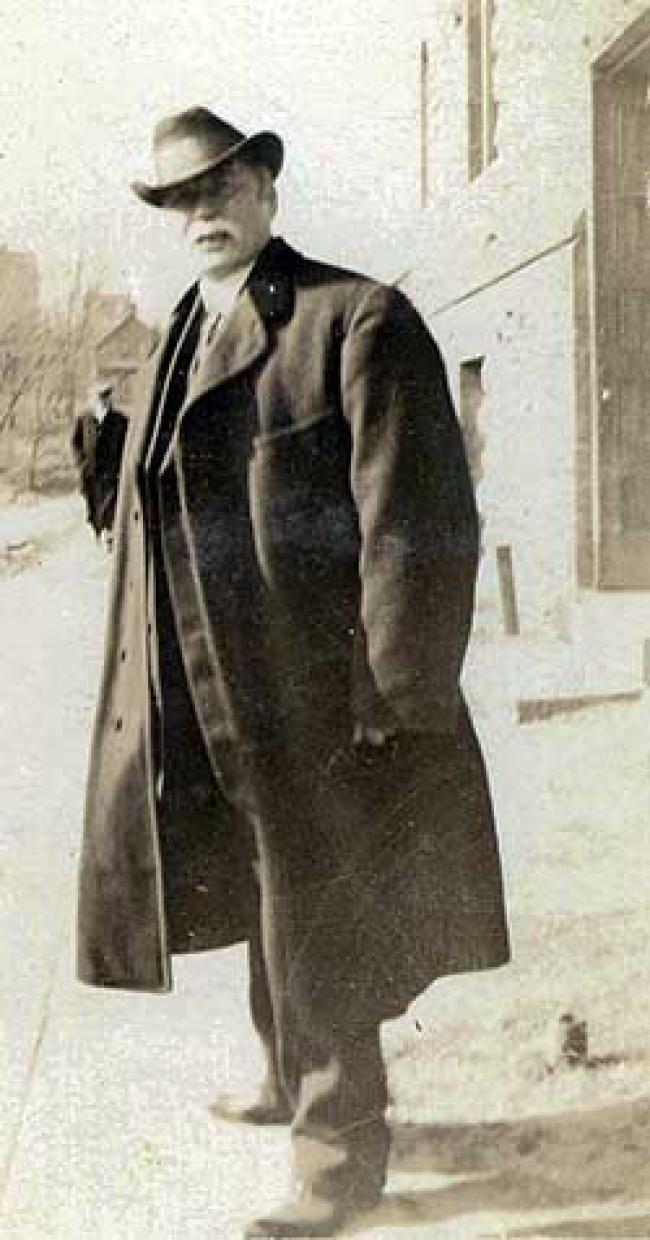 (This series of Notable Faculty profiles was written in celebration Augustana's sesquicentennial in 2009.)
Claude William Foss was born on August 28, 1855 in Geneva, Illinois to Charles and Charlotte Erickson Foss. He had three older sisters who had been born in Sweden. The Foss family attended one of the churches that Reverend Erland Carlsson, a founder of Augustana College, had started in 1853. At the age of three, Foss and his family moved to Goodhue, Minnesota, where he attended public school and the Red Wing Colligate Institute. In the fall on 1879 Foss enrolled at Augustana College; he graduated in 1883 after pursuing studies in both the classical and scientific courses.
While at Augustana Foss impressed faculty members with his aptitude and work. He was hired immediately after his graduation to fill Professor Eyster's position as an instructor of English and history. In 1884 Foss was named the chair of the History and Political Science department, a position he held until his retirement in 1932. Foss was known as an enthusiastic teacher who could make history live.
In 1886 Foss was elected vice-president of Augustana, and he served twice as acting president after the deaths of President Hasselquist and President Olsson. Foss was a member of the board of directors of the Augustana Book Concern from 1901 to 1927. He made great efforts to collect and preserve records relating to the history of the Augustana Synod and Augustana College, and was a founding member of the Augustana Historical Society in 1930. He served as its president until his death. Foss also collected Swedish-American newspapers for Augustana's archives, of which he was the curator until 1932. Foss earned two honorary degrees from Augustana: a master's degree in 1899 and a doctorate in 1900.
Outside his work at Augustana, Foss served as the editor of several periodicals, including the Augustana Quarterly. He wrote Glimpses of Three Continents, an account of his travels, but focused his scholarly efforts mainly on translations, of which Masterpieces from Swedish Literature and Carl Grimberg's History of Sweden are the best known. He also translated several songs for the Hymnal of the Augustana Lutheran Church. Foss was an active member of the Rock Island Public Library Board and also served as a city councilman from 1893 to1897.
Foss married Sarah Margaret Shuey on August 2, 1887. The Fosses had no children, but raised an orphaned niece, Martha. Foss retired from Augustana and was named professor emeritus in 1932 after 49 years of service to the school. He died three years later on February 8, 1935.