Stanley Erikson
Professor of political science, 1948-1974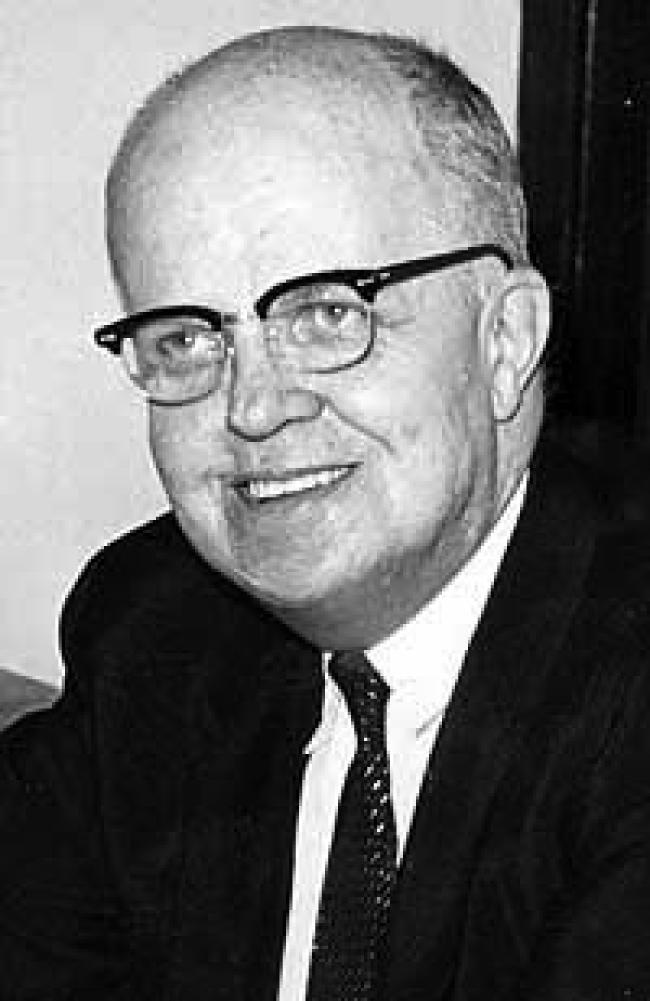 (This series of Notable Faculty profiles was written in celebration Augustana's sesquicentennial in 2009.)
Stanley Erickson was born Aug. 17, 1906, in Chicago, the son of Charles and Selma Dahlstrom Erikson. Erickson graduated from the University of Wisconsin in 1929 and earned a law degree and a doctorate from Northwestern University, in 1933 and 1939, respectively. After completing his doctorate, Erikson taught at Rockford College for several years. From 1942 to 1944 he served as director of war records and research for the Illinois War Council, a state civilian defense agency.
Erikson came to Augustana in 1948, where he became the founder of the political science department and its chair, a position he would hold until his retirement in 1974. Erikson also served for 10years as chair of the social studies division.
Erikson's research interests were wide-ranging and included civil war history, the history of interurban railways, and the relationship between political theory and theology. He co-edited Political Science: Introductory Essays and Readings and co-authored People and Politics: An Introduction to Political Science. He also prepared a position paper on "Mechanics of Constitutional Revision" for a committee of the Illinois Constitutional Convention in 1970.
Erikson married Lila Ellstrom on June 12, 1937, in Chicago; they had two sons. In addition to his work at Augustana, Erikson was a member of the Rock Island City Council and ran for mayor of Rock Island in 1960. Erikson died Oct. 24, 1983.