Johan Enander
Professor of Swedish, 1890-1893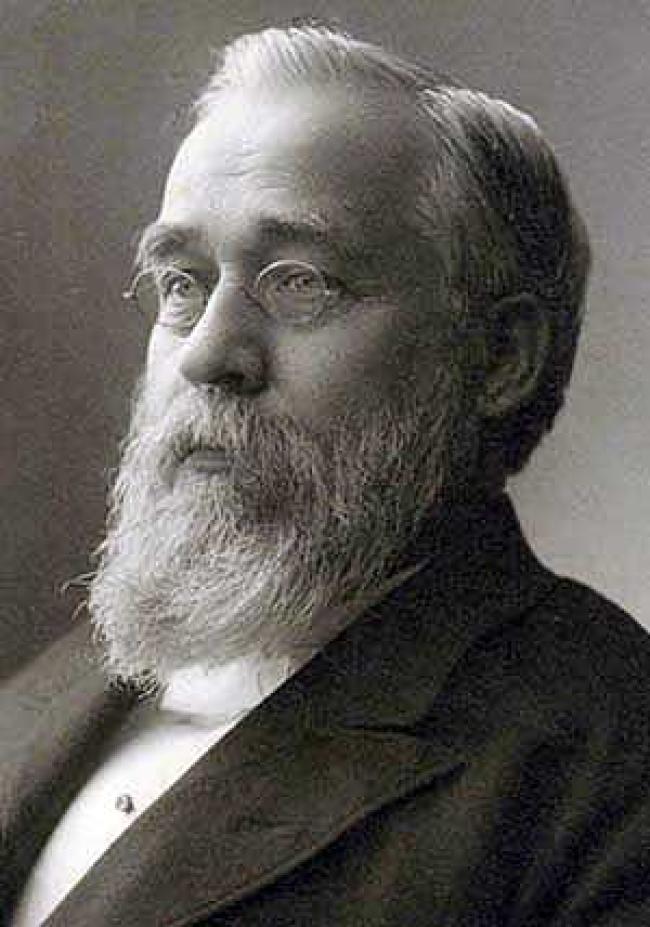 (This series of Notable Faculty profiles was written in celebration Augustana's sesquicentennial in 2009.)
Johan Alfred Enander was born on May 22, 1842, in Vestergötland, Sweden, in Härja parish. As a child, he received private education and showed great promise as a writer. He contributed to a number of newspapers in his youth and wrote a short history of Mormonism that was published in 1863.
After finishing his studies in Sweden, Enander traveled to the United States in 1869, where he enrolled in Augustana College and Theological Seminary in Paxton, Ill. 
After only one term of theological study at Augustana, he was offered a job helping to edit Hemlandet, the Swedish church weekly periodical. With time, Enander became the editor-in-chief and publisher of Hemlandet. During the 40 years he spent editing Hemlandet, he helped change the weekly church periodical into a general newspaper for Swedish-Americans.
In the 1870s, Enander also edited När och Fjerran, a literary magazine, and Ungdomsvännen, a young people's paper. In addition to his editing, Enander gained acclaim as an author. In 1880 he published a history of the United States written in Swedish and comprising four volumes. His other publications include Valda Skrifter, a collection of historical essays and poems, in 1892, Nordmännen I Amerika in 1892, Våra Fäders Sinnelag in 1894, and Ur Svenska Sången and Eterneller och Vårblommorin 1901.
In 1890, Enander was called to chair the Swedish department at Augustana College. He taught Swedish and served on the Conservatory Board until his resignation in 1893. While his editorial efforts were quite renowned, his teaching methods were not as popular. After the 1893 Jubilee, the board of trustees asked for his resignation. After his Augustana years, Enander edited Svenska Journalen for two years and then resumed editorship of Hemlandet.
Augustana College awarded Enander an honorary doctorate degree in 1892. King Oscar II of Sweden awarded him the Litteris et Artibus medal in 1905 for recognition of his publications. Enander joined the Swedish Historical Society of America in 1889 and served as its president in 1908.
Enander died in Chicago on September 9, 1910, having been incapacitated by paralysis for several years. Despite his 41 years in America, Enander never learned English as tribute to his beloved Sweden.