Anders Cervin
Professor of mathematics, Greek, and natural sciences, 1868-1878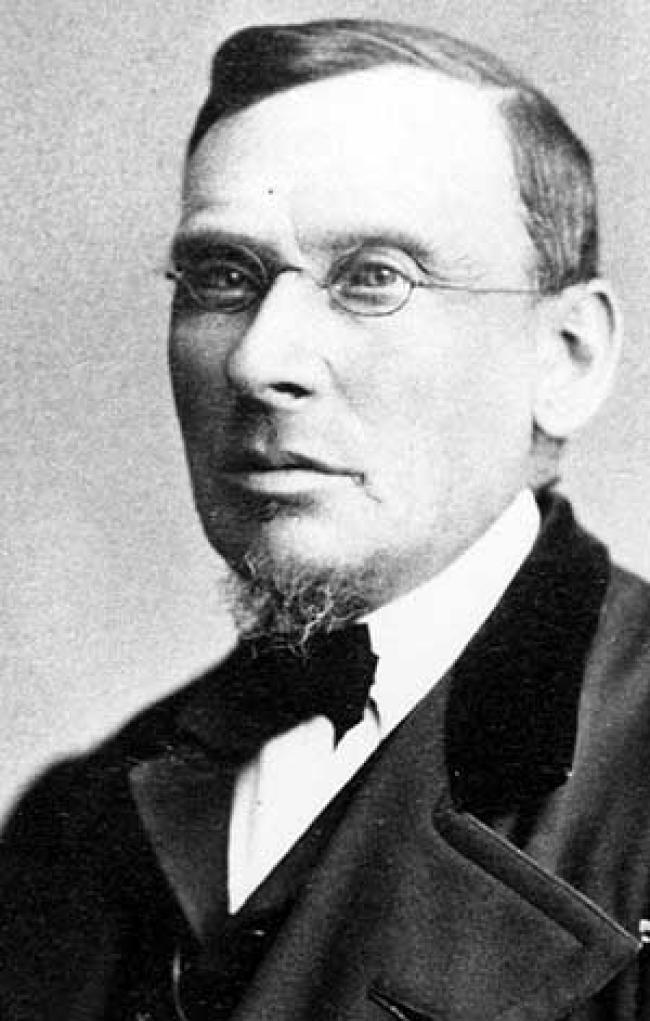 (This series of Notable Faculty profiles was written in celebration Augustana's sesquicentennial in 2009.)
Anders Richard Cervin was born on April 20, 1823, in Kristianstad, Skaane, Sweden. He was the second of four children. At the age of 5, Cervin's father died, leaving his mother to care for all of the children. Rather than depend on other family members for support, Cervin's mother opened a school for girls. Cervin attended Lund University, where in 1847 at the age of 24 he graduated with highest honors and a doctorate in philosophy. After graduation, Cervin taught for six years at the College of Helsingborg.
In 1855, T. N. Hasselquist, who had married Cervin's sister Eva, invited Cervin to come to America and assist in the production of the periodical Hemlandet. Cervin left for America in April 1856 and finally arrived in Galesburg, Illinois, in early June 1856. In Galesburg, Cervin assisted Hasselquist in editing Hemlandet and with his preaching duties. After working in America for about 15 months, Cervin went back to Sweden to teach in Kristianstad. He taught in his native city for three years while also taking theological courses at Lund University. On September 20, 1864, Cervin was ordained. Four days later, he was married to Emma Thulin. Together they left for America.
The couple arrived in Chicago in October 1864. Cervin immediately took up the position of editor of Hemlandet, which he held for four years. In 1868, he accepted a call to teach at Augustana College in Paxton, of which his brother-in-law was president. Cervin taught a variety of subjects, including mathematics, Greek, and natural science, and assisted with courses in Swedish and theology. He also translated into Swedish a Norwegian theology textbook written by Gisle Johnson and introduced to Augustana by professor August Weenaas. In addition to his teaching, Cervin also edited the periodical Augustana in 1875.
Anders R. Cervin taught at Augustana College for 10 years; poor health forced him to retire in 1878. He died on January 5, 1900, in Rock Island, Illinois. He had four children: Anders Emanuel, Olof Zakarias, Josef Ebenezer, and Louisa Elisabeth. Olof became a noted architect in the Rock Island area, and Louisa, or Lillie, taught at the Augustana's conservatory. Cervin was a gifted teacher and an editor. In acknowledgement of his achievements, Cervin was awarded the honorary title Jubilee Doctor of Philosophy by his university in Sweden 50 years after he had obtained his doctorate.