Betsey Brodahl
Dean of Women/Students, 1948-1987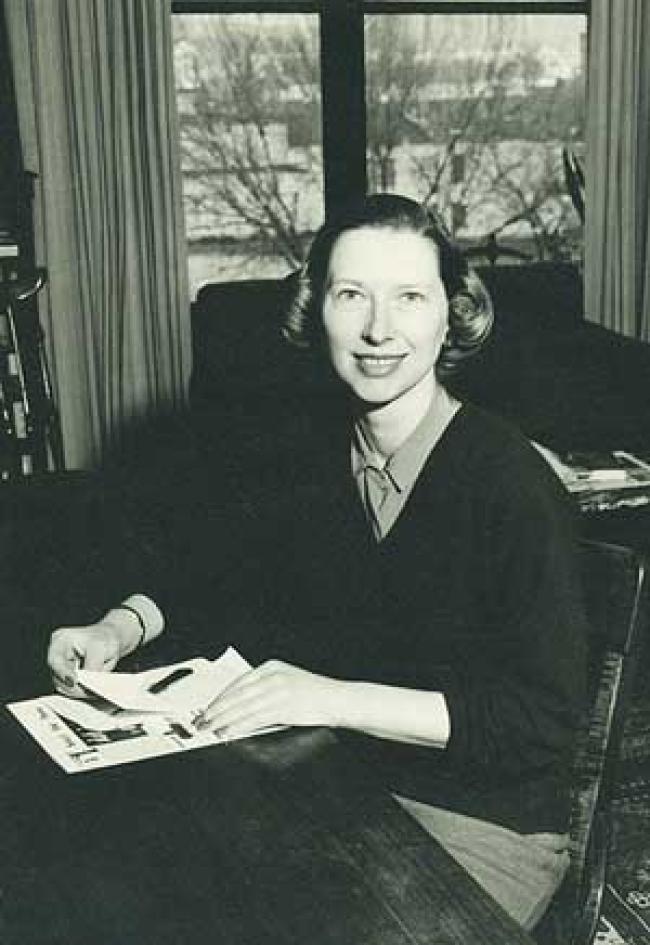 (This series of Notable Faculty profiles was written in celebration Augustana's sesquicentennial in 2009.)
Betsey Brodahl was born and raised in Wahoo, Neb., where she attended grade school and high school and one year at Luther College. Upon the urging of two instructors at Luther College, Brodahl applied to Augustana College to continue her education. She was accepted, and graduated with a bachelor's in history in 1944.
Wanting a new experience, Brodahl went on to pursue graduate studies at Syracuse University, where she earned a master's degree, and Stanford. Her studies were interrupted in 1947 when Conrad Bergendoff, then president of Augustana College, asked Brodahl to return to the college to teach history due to a huge influx of students following World War II.
She accepted a one-year teaching position with the intention of returning to Stanford to finish her degree. After that first year she was appointed dean of women; she would remain at Augustana College for the next 40 years. In addition to her work as Dean, she taught a course on ancient history every other year. Brodahl retired in 1987 but remained active on the campus. In 1997, Augustana dedicated the Brodahl Building, a new building for student services, in her honor.
Throughout her tenure at Augustana, Brodahl took an active interest in music, arts, and historical organizations. She played violin in the Quad-City Symphony, held office in the Augustana Historical Society, American Scandinavian Association at Augustana, American Association of University Women and other groups.
Brodahl was also a faculty advisor for the Augustana Musical Theatre. This student group was formed in 1967 with the purpose of providing acting and directing experience to students as well as entertaining and creating interest in musical theatre on campus and in the community. The proceeds from productions were donated to charity.
Brodahl also advised international students, and in 1976 was awarded the Vasa Medal by the King of Sweden for her dedication to the development of international relations on the Augustana campus.
Brodahl lived in the historic "House on the Hill." Once the home of lumber magnate Frederick Weyerhaeuser, the home and property was acquired by Augustana College in 1954 and Brodahl moved in shortly thereafter. She helped to look after the renovation and restoration of the house and became an expert on its history. Brodahl remained a resident of the house until moving back to her hometown of Wahoo after a stroke in 2003.