Anders Bersell
Professor of Greek, 1880-1903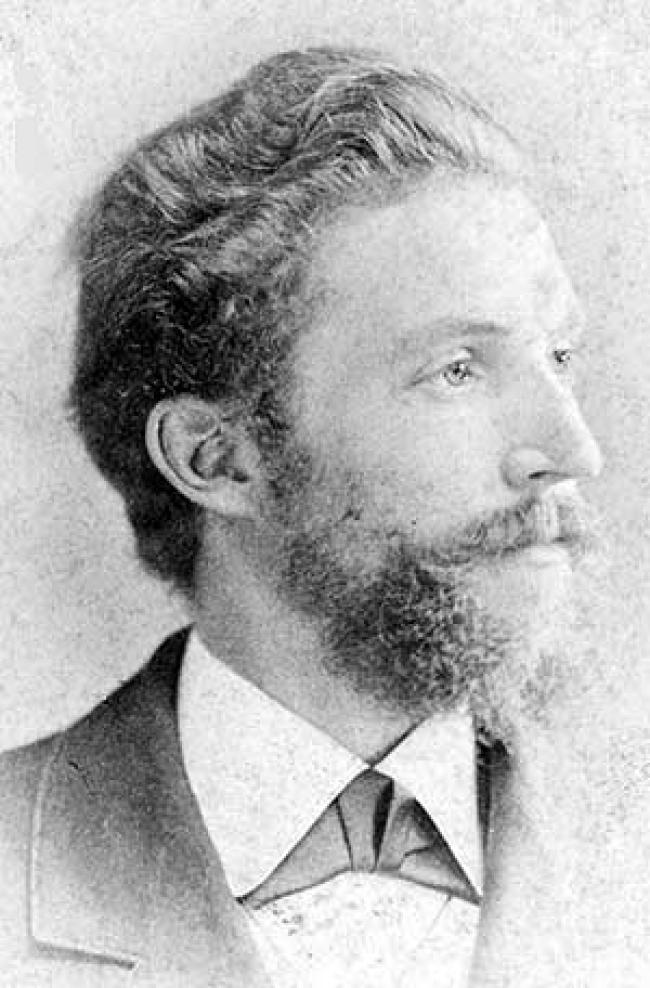 (This series of Notable Faculty profiles was written in celebration Augustana's sesquicentennial in 2009.)
Anders Olof Bersell was born on May 16, 1853, in Mora Parish, Utmedland, Sweden. His parents were not spiritual and neither was Bersell at the beginning of his life. He was well educated, and even began teaching in his hometown of Mora in 1868 at the age of 15. After recovering from typhoid fever, however, he felt a calling towards the church.
Bersell left teaching in 1872 and began to study at Fjellstedt's school in Uppsala, a famous school for those interested in missionary and ministerial work. At the age of 19, he began to study at Uppsala. In May 1880, Bersell graduated from university and, one month later, he married Uma Botilda Lagerlund. He taught briefly at a mission school in Stockholm, and then received two calls to teach in the United States, at Gustavus Adolphus College and at Augustana. Bersell chose the teaching job in Rock Island at Augustana College.
At Augustana, Bersell mainly taught Greek, although he also taught German, Swedish, Latin, and various philosophical and religious subjects throughout his career. To earn extra money to support his ever-growing family, he also worked for the Augustana Book Concern, where he translated a number of books, wrote a Swedish ABC book and reader, translated three hymnals, and edited a Greek grammar and literature text for freshman entitled Notes on Greek Grammar.
Bersell worked hard to raise the academic standards of Augustana College, and was well-respected by faculty members and students. Bersell was sickly, however, and was forced to decline the offer of being vice president of Augustana due to his failing health. In 1894, Augustana gave Bersell an honorary doctorate in honor of his service to the college. He died on December 16, 1903, leaving behind his wife and 12 children.