Edward Bartholomew
Professor of English literature and philosophy, 1888-1932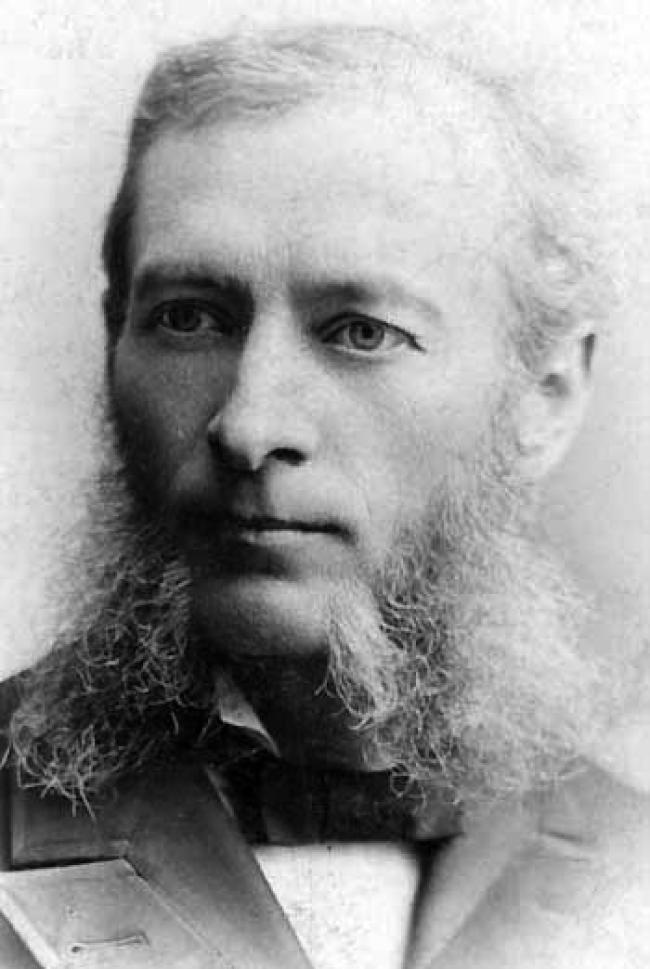 (This series of Notable Faculty profiles was written in celebration Augustana's sesquicentennial in 2009.)
 
Known to former students as Augustana's "Grand Old Man," Edward Fry Bartholomew was born in Sunbury, Pa., on March 24, 1846. His parents were of English and German heritage. The first school he attended was Freeburg Academy, Freeburg, Pa. During his years at the academy he taught district school in several places, thus earning money toward his education.
At the age of 19 he entered the Missionary Institute at Selinsgrove, later Susquehanna University. In the fall of 1868, he transferred to Pennsylvania College (later Gettysburg College), where he received his bachelor's degree in 1871, graduating with high honors. He also earned his master's degree from Gettysburg College in 1874.
In 1874, Carthage College in Carthage, Ill., offered him the chair of Natural and Physical Sciences. In the fall of 1883, he took a position as professor of English at Mount Morris College, in Mount Morris, Ill., which he held until 1884, when he was asked to become president of Carthage College. He served in this capacity for four years. In the spring of 1888, he resigned from Carthage and accepted the chair of the English Literature and Philosophy departments of Augustana College and Theological Seminary.
The position at Augustana College and Theological Seminary was to be his last and longest, extending over a period of 44 years. In 1894 and 1895 Bartholomew took a leave of absence and traveled to Germany to engage in study at the University of Berlin. Upon his return to teaching in 1895 Bartholomew received an honorary doctorate from Augustana.
Bartholomew taught steadily until 1932 when he resigned his teaching position at Augustana. Though retired, he was recalled in the spring of 1935 to teach two hours a week; he was 89 years of age.
In addition to his teaching responsibilities at Augustana, Bartholomew would also often offer chapel sermons or devotions on campus and was active in the community. He was widely known in the Quad Cities area as an eloquent speaker and lecturer. He wrote several books, including, most notably, The Relation of Psychology to Music (1899), The Psychology of Prayer (1922), and Biblical Pedagogy (1927). He also served as pastor of five different congregations at various points in his life.
Throughout his career, Bartholomew kept in close contact with Carthage College where he would return to give lectures or attend events. In token of their high esteem for Bartholomew, Carthage College awarded him the following honorary degrees: a doctor of divinity in 1888, a doctor of humane letters degree in 1912, and a doctor of law in 1930.
Bartholomew celebrated his 100th birthday on March 24, 1946, and received callers although he was recovering from a stroke. He passed away a few months later, on June 10, 1946