I. M. Anderson
Professor of Greek, 1904-1944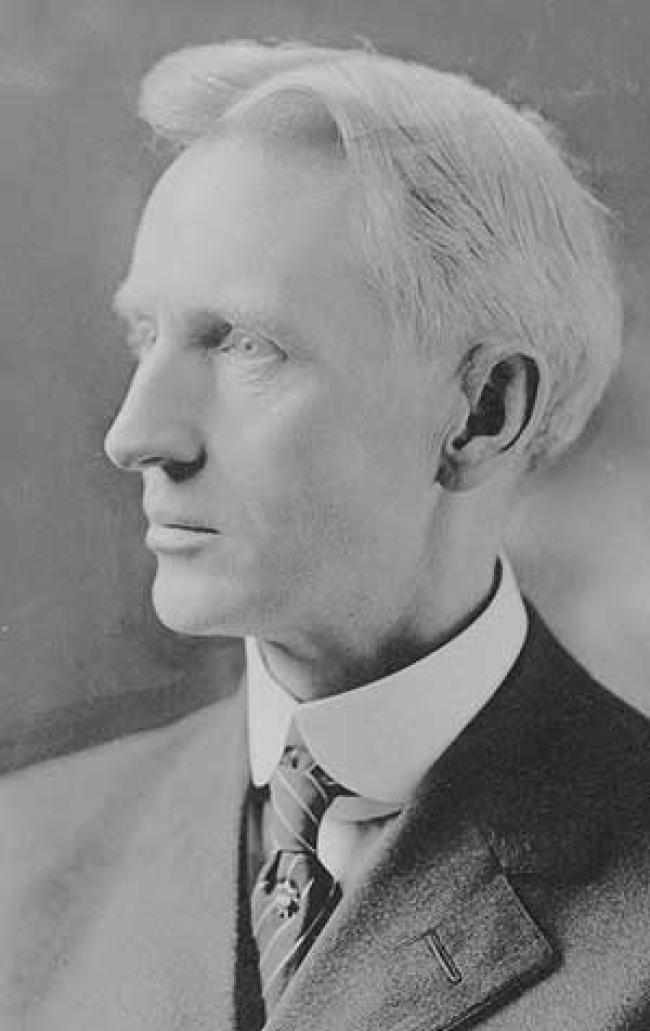 Isaac Morene Anderson was born in Princeton, Illinois, on April 30, 1868, to Aaron and Elna Anderson, both immigrants from Sweden. Aaron Anderson had been an early supporter of Augustana College and Theological Seminary, and had contributed to the campaign to raise money to build Old Main.
Gustav Rast, the husband of Anderson's sister, Joanna, encouraged the young Isaac Anderson to get an education, something for which Anderson expressed great appreciation in later years. Rast also helped Anderson to find a teaching position in Pepin, Wisconsin, and helped pay for his college education.
Anderson graduated from Augustana College in 1892. After graduating from Augustana, he taught for two years at Red Wing Seminary. He then took a position teaching Greek at Gustavus Adolphus College in St. Peter, Minnesota, where he taught for nine years. Although he had not stressed Greek in his undergraduate work, Anderson pursued graduate study in the subject at Harvard, the University of Chicago, and the University of Wisconsin.
In 1904 Anderson returned to Augustana to teach Greek. He was known as a gifted teacher and as a supporter of student success both inside and outside the classroom. Anderson was a member of the Augustana Book Concern Board from 1906-1927, the China Mission Board, the Augustana Pension and Aid Fund, the Student's Aid Fund, and the Student's Foreign Missionary Society. At the Synod convention in 1919 he was elected to the board charged with the revision of the Synod's constitution.
Anderson spent the years 1913 and 1914 in Chicago, working for the Mutual Trust Life Insurance Company, but returned to his position at Augustana. In 1932, Anderson was awarded an honorary doctorate by Gustavus Adolphus College.
He wrote three books of stories and poems for children: "The Lord is My Light," "Joy to the World" and "The Rock of My Salvation," all published by the Augustana Book Concern. He also co-authored "a history of China mission work, "Our First Decade in China, 1905-1915."
Anderson was married twice. His first wife, Dagny Marie Dahl, passed away in 1901 after three years of marriage. On July 20, 1904, he married Susie I. Strauch, and together they had three children: Leroy Paul, Lois Florence, and Grace Helena. Anderson died in his home on January 10, 1952.