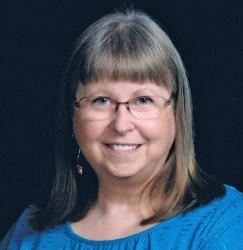 Susan J. Bawden
Part-time Instructor of Music; Bassoon, Woodwind Methods
Susan Bawden is an instructor of bassoon for Augustana College.
She loves to help students learn the full traditional sound possibilities of the bassoon. Tone quality and pitch placement are stressed in each lesson, as well as the technique of finger coordination. There is nothing better than to hear, "I didn't know the bassoon sound could be luscious!"
As a member of the Augustana faculty, she performs on campus in many recitals, and in the past, the Woodwind Outreach Tours sponsored by the Quad City Symphony Orchestra Association.
A student of Ronald Tyree, Bawden graduated from the University of Iowa with a degree in bassoon performance and education certificate K-14.
She has experience teaching in the public schools, and as a woodwind instrument repair technician.
She was a charter member of the Quad City Wind Ensemble, and is a charter member of the Classique Quintette. She was a member of the Quad City Symphony Orchestra from 1976-2016.
Bawden has been a double reed artist teacher at the International Music Camp in North Dakota, has been a clinician for the Double D.A.R.E. double reed clinic, presented by the North East Iowa Bandmasters, and promoted bassoon awareness with the BBB Bassoon Quartet tours, the latest in Kenosha, Wis.
A clinic presented for the Iowa Bandmaster Conference with Dr. Kristine Fletcher of the University of Wisconsin, Eau Claire, now retired was a definite highlight. The summer of 2006 was spent with a tour of Europe performing and coaching with the Iowa Ambassadors of Music.
Bawden has freelance opportunities as principal bassoon in her local area with opera, ballet, chamber orchestra, ensembles, and recitals. She also maintains a private lesson studio. 
She keeps current with double reed activities as a member of the International Double Reed Society.
Bawden lives at home with her husband, Jim, now a retired band director and fine arts curriculum specialist for Davenport Schools, and two cats, Darius Meow and Purr-cell. She is the proud mom to two daughters and a son-in-law. In her spare time, she has transcribed more than 50 pieces of woodwind music.
When she wants to get dirty, she refinishes wood furniture.
Specializations: Bassoon