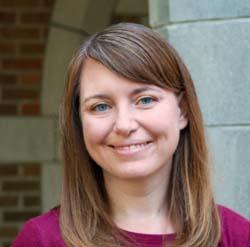 Nicole Lauer
Public Relations and Marketing Specialist
A Quad-Cities native, Nicole Lauer worked in print and online journalism before joining Augustana College in the fall of 2021 as project manager. She started her current role as public relations and marketing specialist in the summer of 2022.
Specializations: Communication and marketing
Education
B.A., journalism, Western Illinois University, Macomb, Ill.