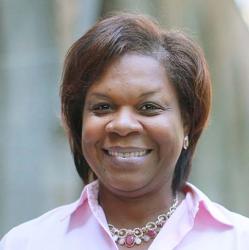 Monica Smith
Vice President for Diversity, Equity and Inclusion
Dr. Monica Smith is the Augustana's first Vice President of Diversity, Equity and Inclusion.
Dr. Smith has worked in higher education for nearly 20 years. Her most recent accomplishments including establishing employee and student diversity advisory councils, working with enrollment management to increase scholarships to eligible students, and delivering diversity awareness training and educational programs throughout the university. She also has taught both undergraduate and graduate classes at Eastern University in St. Davids, Pennsylvania, and the University of Pennsylvania in Philadelphia.
She has a doctorate and master's in social work from the University of Pennsylvania. She also received a Certificate of Achievement, National Association of Diversity Officers in Higher Education, Standards of Professional Practice Institute.
Specializations: Diversity, Equity and Inclusion
Education
M.S., University of Pennsylvania
Ph.D., University of Pennsylvania