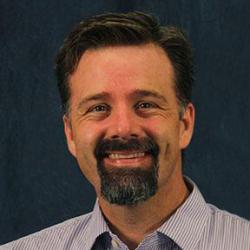 Matthew Neil Fockler
Associate Professor of Geography
Matt Fockler earned his M.S. from the University of Nevada and his Ph.D from Montana State University. He began teaching at Augustana in 2013. 
He has geographic teaching and research interests in nature and society interaction, natural resource management, and the could social and environmental responses to resource management and adaptation in mountainous environments. 
His research has explored irrigation and water management in Nevada and United States Forest Service landscapes in Montana. 
Currently, he is researching historic and current forest canopy cover in Army Corps of Engineers managed forest lands along the Mississippi River and investigating how Army Corps fire management policy has contributed to current forest cover.
Specializations: Human and environment interaction, Natural resource use, Management, Resilience, Vulnerability, American West, Public lands and management, Historical geography, Natural hazards, Natural resource policy
Education
B.A., M.S., University of Nevada
Ph.D., Montana State