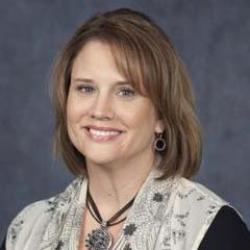 Keri Rursch
Vice President of Marketing and Communication; Assistant Vice President for External Relations
Keri Rursch started at Augustana in August 2011. She served as the college's director of public relations for three years.
In August 2014, she was promoted to her current role as executive director of public relations, communication and marketing. In this role, Keri is responsible for managing the Office of Communication and Marketing and the implementation of the college's strategic efforts to support visibility and reputation.
Keri is a graduate of Illinois State University. Prior to Augustana, she worked at Modern Woodmen of America in Rock Island for 16 years.
A native of Aledo, Ill., she and her husband live on a farm near Reynolds, Ill., and they have two daughters.
Specializations: Public relations, Communications, Communication and marketing
Education
Illinois State University