Clarence Woodrow Sorensen (1907-1982)
Sixth President of Augustana College, 1962-1975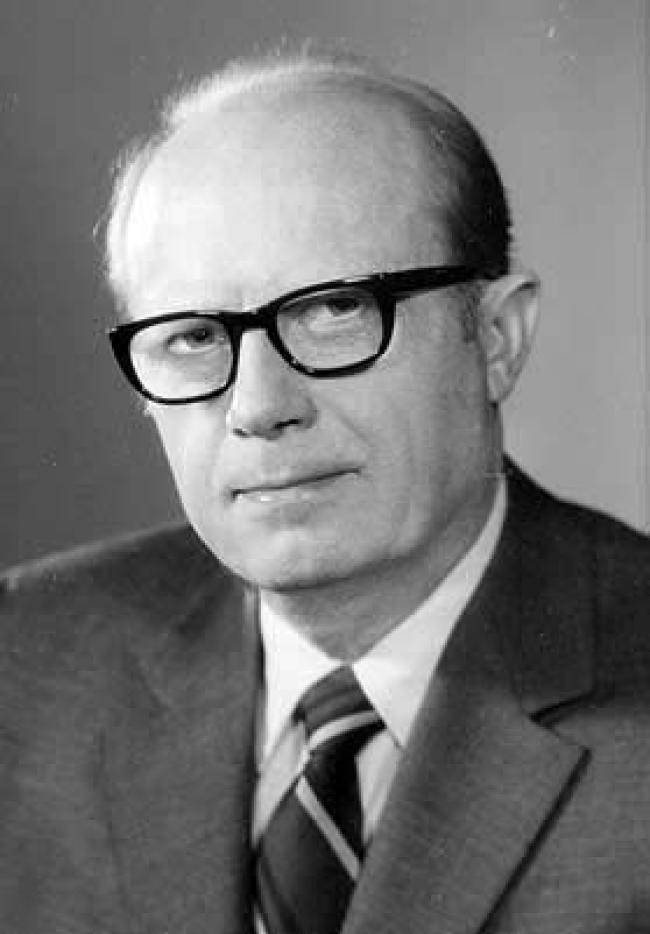 Born in 1907 on a ranch in central Nebraska, Clarence Woodrow Sorensen attended the University of Chicago where he earned his master's and doctorate in geography. He was a citizen of the world, even something of an adventurer, traveling through Eastern Europe, Soviet Central Asia, the Middle East, and Africa in years before such venues were readily accessible. His geographic studies in these areas produced 15 books.

With the appointment of Sorensen, Augustana broke its tradition of appointing presidents who were ordained (Andreen had been ordained while president); Sorensen was the first president of the college who would remain a lay person throughout his tenure. The Sorensen years were remarkable for change in other areas as well. Sorensen's presidency spanned the turbulent late 1960s and early 1970s, a time of conflict and change on college campuses nationwide. Yet, while meeting student (and faculty) challenges, Sorensen built Augustana in a number of ways.

Committed to increasing the college's financial security, Sorensen assembled a development office which undertook the most successful national campaign in the college's history to date. The Augustana Acceleration Program raised nearly $3 million in private funds for capital improvements. Major donors included Roy J. Carver of Muscatine, the Andrew W. Mellon Foundation, and the Lilly Endowment.

New facilities, secured by Sorensen's fund-raising, strengthened academic and athletic programs alike. The Roy J. Carver Center for Physical Education (at that time a state-of-the-art facility) and the John Deere Planetarium were built during Sorensen's tenure.

Under Sorensen's leadership enrollment grew as well as endowment. Augustana joined the Illinois State Scholarship program which funded tuition scholarships for Illinois students and helped to increase enrollment of in-state students. Overall, full-time enrollment increased from 1,305 in 1962-1963 to 2,187 in 1974-1975. Full-time faculty rose to 113.

Like his predecessor and successor, Sorensen understood the importance of faculty participation in the whole educational enterprise. Working with key faculty members, he established a system of governance that widened the faculty's role in administrative matters. The Faculty Senate, begun under Sorensen's leadership, continues today to involve faculty representing all ranks in the crucial decisions of the college. One of those decisions during the Sorensen years involved changing the academic calendar from semesters to quarters.

As a lay leader in the church, Sorensen followed with keen interest the merger of several ethnic synods, Augustana among them, into the Lutheran Church in America. He encouraged the formation of Augustana Campus Church, the first student-administered congregation at a Lutheran college. Sorensen's gentle and modest demeanor masked a strength and insight which shaped the Augustana of the decades to come.