Tufve Nilsson Hasselquist (1816-1891)
Second president of Augustana College, 1863-1891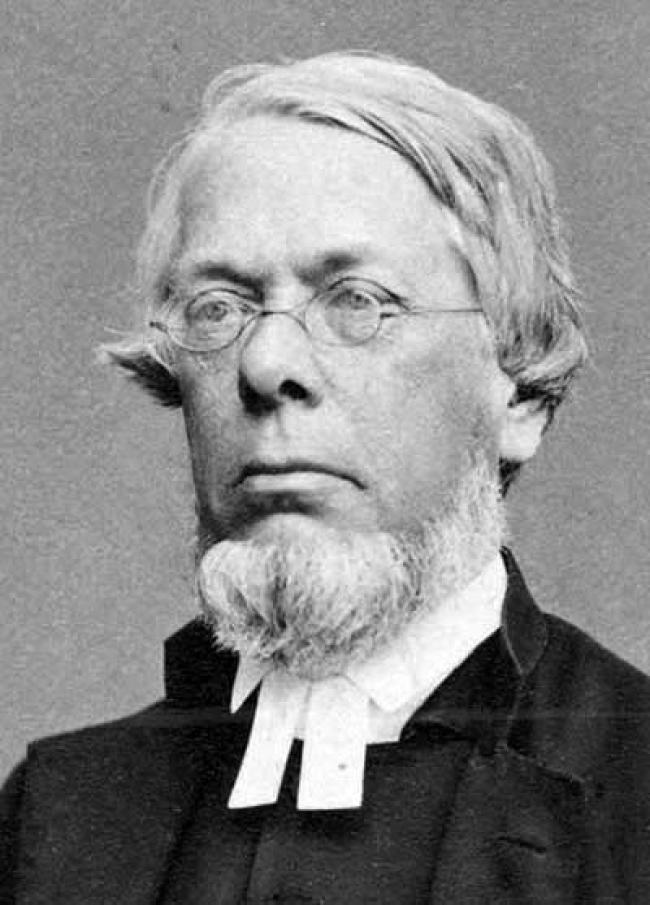 With energy and enthusiasm that was not to desert him throughout his 28-year tenure, T.N. Hasselquist assumed the presidency of Augustana Seminary in 1863.
Born in Osby in the province of Skåne in southern Sweden, educated at Lund University, and ordained in the Church of Sweden in 1839, Hasselquist immigrated to the United States in 1852. Here he distinguished himself as the president of the Augustana Synod, as the popular pastor of a church in Galesburg, and as editor of the Swedish-language newspaper Hemlandet.
Adding the presidency of Augustana to his other duties, Hasselquist began at once to champion the seminary's move to Paxton, Ill. — located 100 miles south of Chicago — in response to a railway land grant of nearly 900 acres. Hasselquist tirelessly campaigned for the school's success in Paxton, managing slowly to increase the student body from 10 students in 1863 to 81 a decade later, and the faculty from two to four, plus two tutors.
But by 1870 it was clear to Hasselquist that the school was not thriving in Paxton, so far from the streams of Swedish immigration. In the spring of 1873, 16 acres were purchased in Rock Island for the new site of Augustana.
By the time of the move to Rock Island in 1875, the three departments of the school — preparatory, college, and seminary — had become more distinct from one another. That development had already been recognized by the Synod when in 1870 it changed the name of the institution to Augustana College and Theological Seminary. The first bachelor of arts degree was awarded in 1877.
By the time of his death in 1891 Hasselquist had indelibly shaped Augustana College and Theological Seminary. He emphasized the importance of retaining the curriculum as it had first been conceived — which included the classics, language, religion, science, and mathematics — and he had introduced physical education, music, and a commercial course.
He welcomed the presence of women on campus, witnessing the graduation of the first woman in 1885. With untiring devotion, Hasselquist had for 28 years striven to develop a school that would educate men, and now women, to lead productive lives of service in America.
As Conrad Bergendoff wrote, under Hasselquist's leadership, "Augustana was not to be a Swedish institution, but it was to transplant the love of learning and the art of sound scholarship to a generation now trying to find itself in America. Hasselquist had much to do with creating the cultural character of Swedish Lutheranism in this country."