Lars Paul Esbjörn (1808-1870)
First President of Augustana College, 1860-1863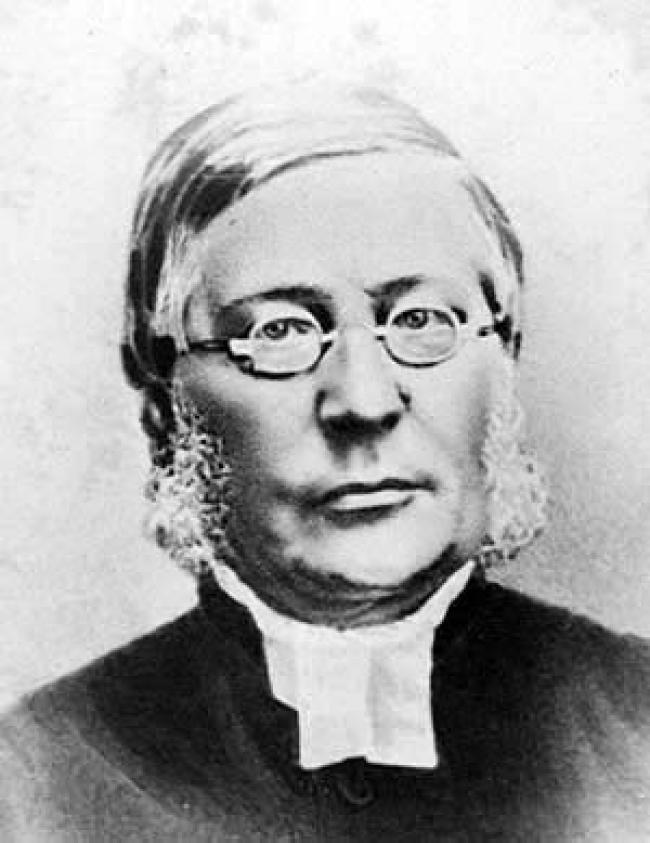 Born in Delsbo in the province of Hälsingland in central Sweden, Lars Paul Esbjörn studied at Uppsala University and was ordained in the Church of Sweden in 1832. In 1849, inspired by a pietistic revival movement in Sweden, Esbjörn led a group of Swedish emigrants to the prairies of western Illinois where he established a church in the small town of Andover, 20 miles southeast of Rock Island.
For a decade, Esbjörn struggled to minister to the Swedish Lutheran community within the German-dominated Synod of Northern Illinois. After serving two years as Scandinavian professor at the Synod's school, the Illinois State University in Springfield, where he disagreed with the doctrinal looseness of many of the faculty, Esbjörn resigned and moved to Chicago where he and other Scandinavian church leaders felt that it was time to form their own synod.
In June of 1860 in Jefferson Prairie, Wis., Esbjörn and his colleagues formed the Scandinavian Evangelical Lutheran Augustana Synod which immediately founded its own school, Augustana Seminary, the purpose of which was to prepare men for the ministry in the Lutheran Church and to teach in congregational schools. Esbjörn was asked to serve as president. On Sept. 1, 1860, in a schoolhouse adjacent to Immanuel Lutheran Church on Superior Street in Chicago, the college opened its doors to 21 students.
As president of Augustana College, Esbjörn acted as administrator, professor, and parent — a heavy burden, given that his salary was continuously in arrears and that he had lost three children and two wives to disease since leaving Sweden. In 1863, exhausted and discouraged by the Synod's decision to move Augustana to rural Paxton, Ill., Esbjörn resigned his position and returned to Sweden.