Conference Services at Augustana
Augustana College is a beautiful and practical location for your meeting, conference, camp or retreat. The 115-acre wooded campus offers a variety of meeting spaces, residences, dining options and other accommodations suitable for business meetings, church groups, sports camps, social activities and more.
Located in Rock Island, Illinois, Augustana is on the Mississippi River border of the Illinois-Iowa Quad Cities (pop. 400,000), 165 miles east of Chicago. The campus, named one of the Top 25 Most Beautiful College Campuses by Thrillist.com, boasts a blend of old and new architecture, from the historic Old Main to the state-of-the-art Hanson Hall of Science. 
For more information, please contact the Conference Services office at 309-794-7322. We will be happy to work with you to create an event that suits your needs and your budget. 
Facilities
The college has well-appointed and convenient facilities for groups of fewer than a dozen to more than a thousand. Our facilities are designed to be both functional and comfortable, and most are equipped with audio-visual equipment to fulfill most meeting needs.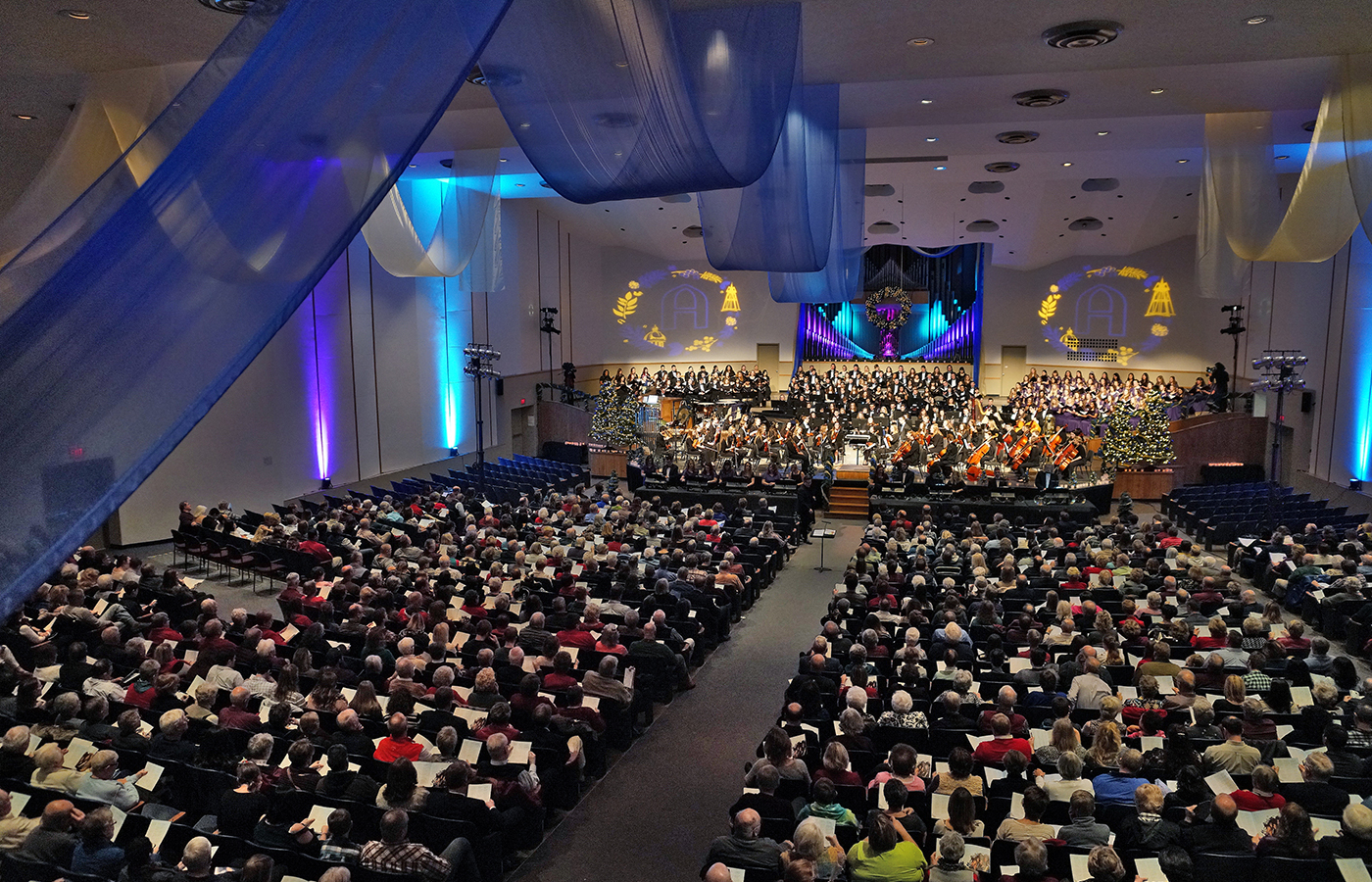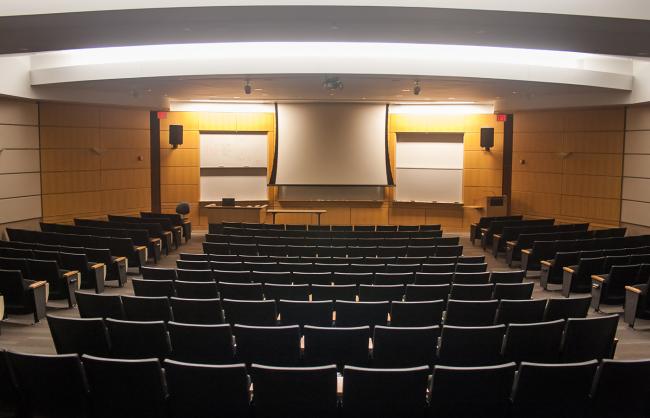 Auditoriums
Centennial Hall, the college's largest auditorium, provides seating for 1,500 people, and is used primarily for concerts, large meetings and lectures.
The lobby is home to the Augustana College Center for Visual Culture and displays traveling exhibits and works from the college's art collection.
The auditorium in the lower level of the Olin Center seats 290, and is used for smaller lectures and film showings. 
Classroom Spaces
The recently renovated rooms in Old Main seat 14-40 and most are equipped with interactive white boards. The Forum in Old Main is ideal for small group presentations. 
Hanson Hall of Science has classrooms that seat about 25, as well as two lecture halls (seating 100 and 156) equipped with Smart technology.
In addition to its auditorium, the Olin Center features smart classrooms with capacities between 25-50, and three instructional computer labs perfect for software training. 
Emmy Carlsson Evald Hall has rooms that accommodate 25-60 people, including a larger meeting room with an interactive whiteboard. The large veranda off of the first-floor Great Hall lounge overlooks some of our athletic facilities.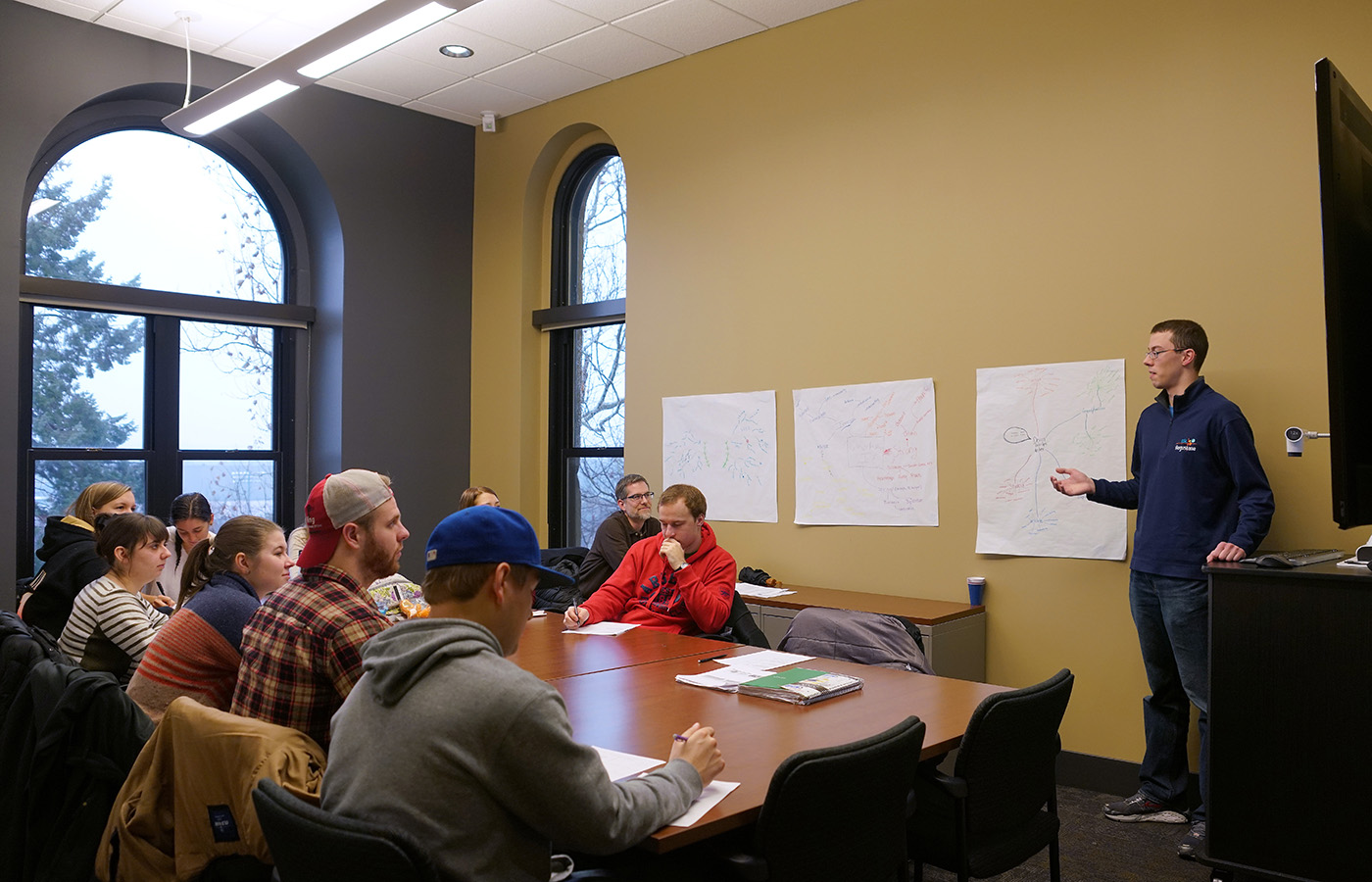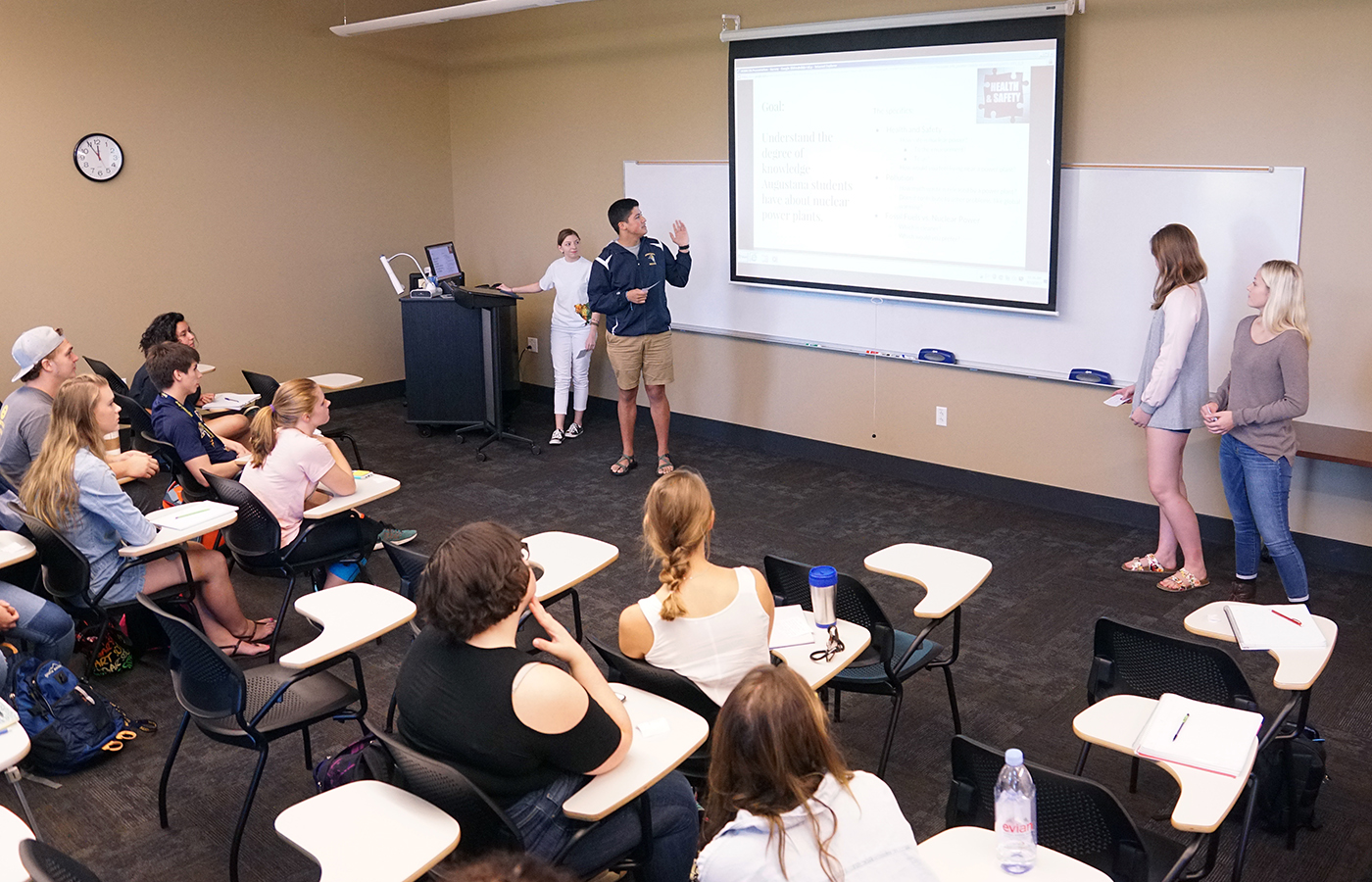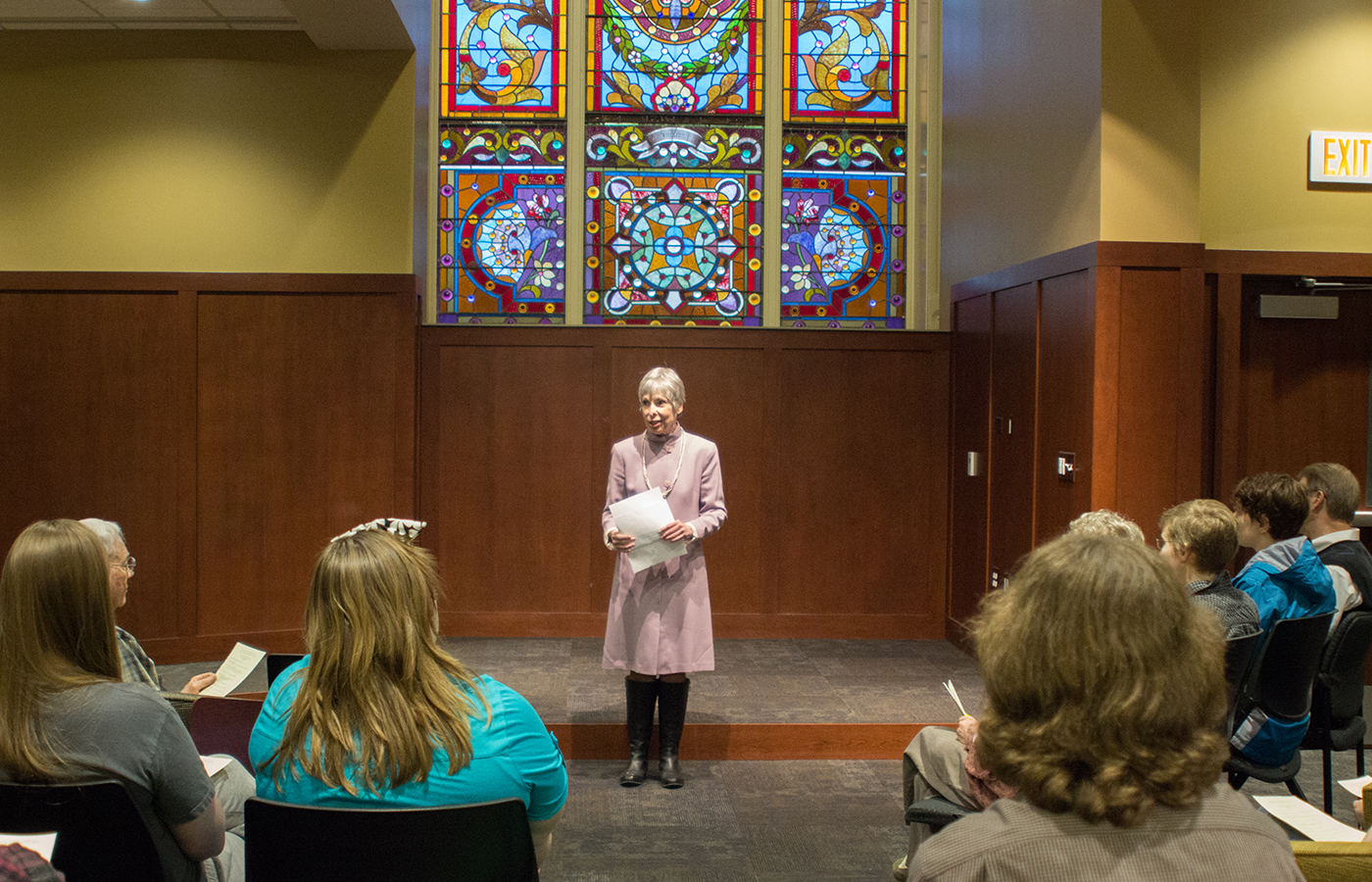 Multi-purpose and Banquet Spaces
Gävle (pronounced yeff-leh) Room is named after a port town in Sweden, home country of the college's founders. It is located on the fourth floor of The Gerber Center. The large multi-purpose space seats 375 for meetings and presentations, and can be divided into three smaller rooms for meetings up to 80-200 people. Gävle Room is also a popular reception and banquet space which can hold buffet meals and formal banquets for up to 250 people.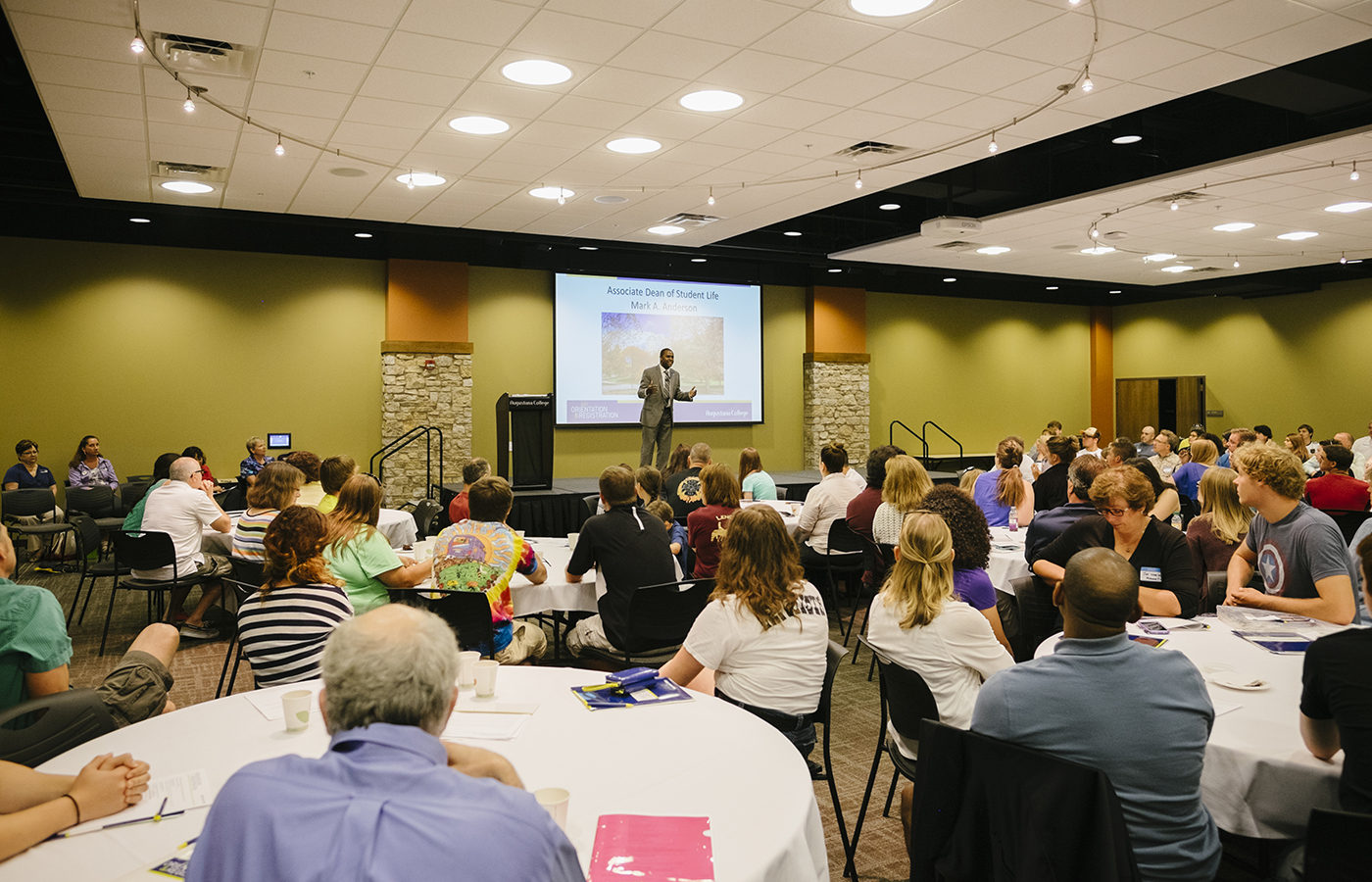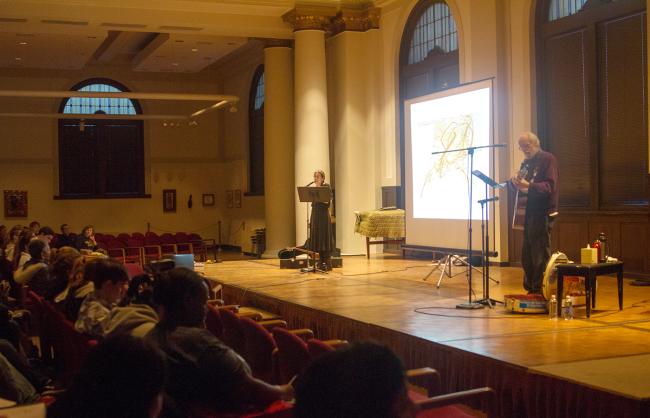 Wallenberg Hall, located on the second floor of the Denkmann Memorial Building, was once the college library's main reading room. After construction of the Tredway Library, the room was renovated for use primarily as a music recital hall. But Wallenberg's soaring ceiling, pillars and grand traditional décor makes it a favorite location for larger meetings, receptions and banquets for groups of 40-225. 
The Wilson Center accommodates meetings and meals for up to 75 people. Located adjacent to the Brunner Theatre Center, the room is crowned by a stained-glass college seal, and its large windows look out onto the wooded hillside. 
The Ken Anderson Academic All-American Club is perfect for smaller, casual meetings and functions. A comfortable gathering space for up to 65 people, the club is located in the Austin E. Knowlton Outdoor Athletic Complex and overlooks Ericson Field. (See image at bottom.)
Chapel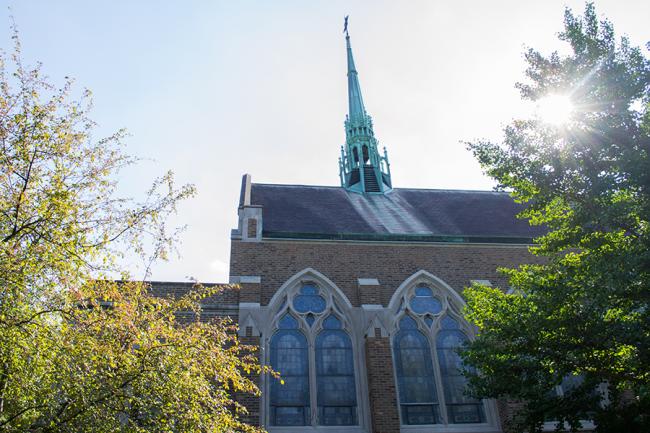 On the second floor of Founders Hall is the stunning Ascension Chapel, used by groups and individuals for worship services and ceremonies. Ascension Chapel is a popular wedding site for Augustana alumni.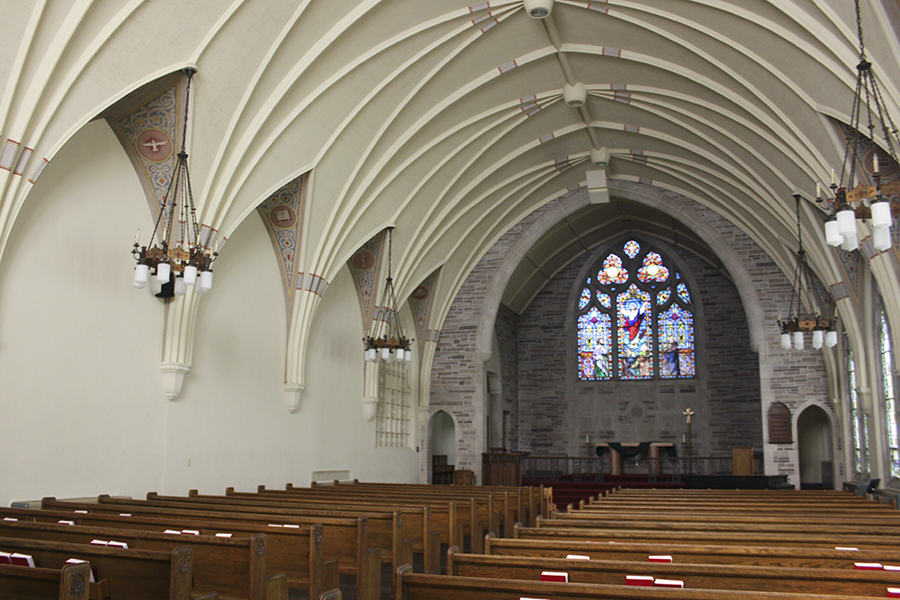 Athletic and Recreational Facilities
Adjacent to the Carver P.E. Center on lower campus is the Austin E. Knowlton Outdoor Athletic Complex, frequently used by sports camps of all types. Camp guests can also use the weight room, track, basketball and volleyball facilities in the PepsiCo Recreation Center on upper campus.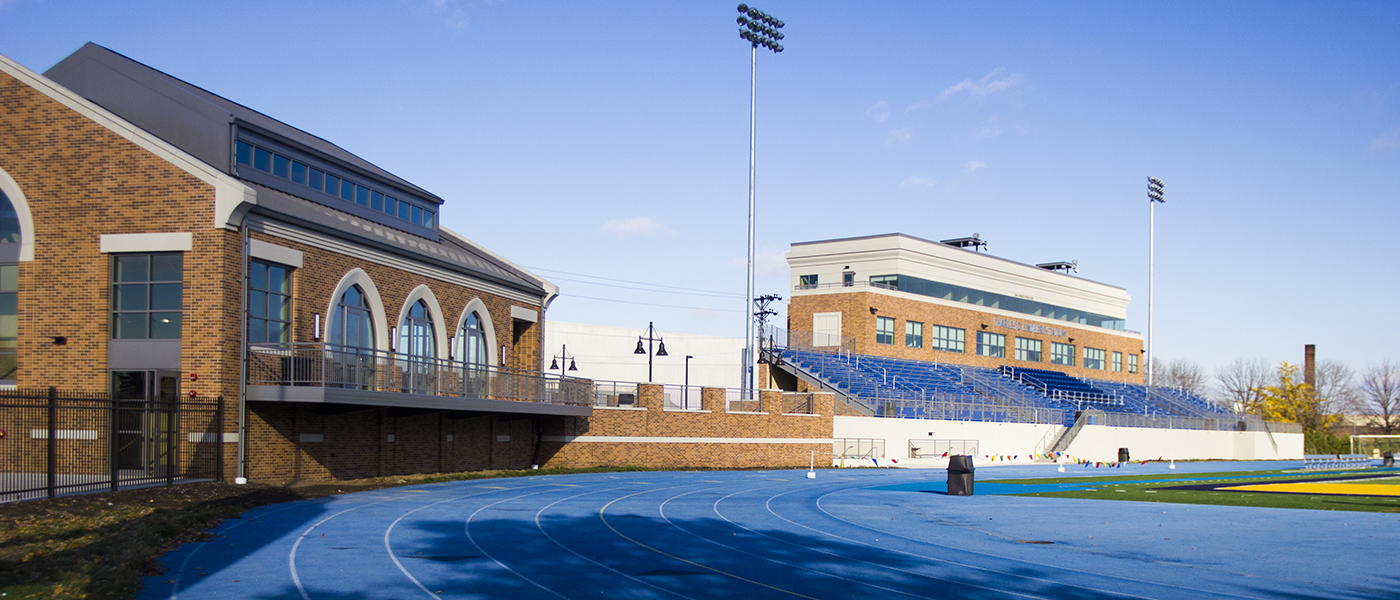 Dining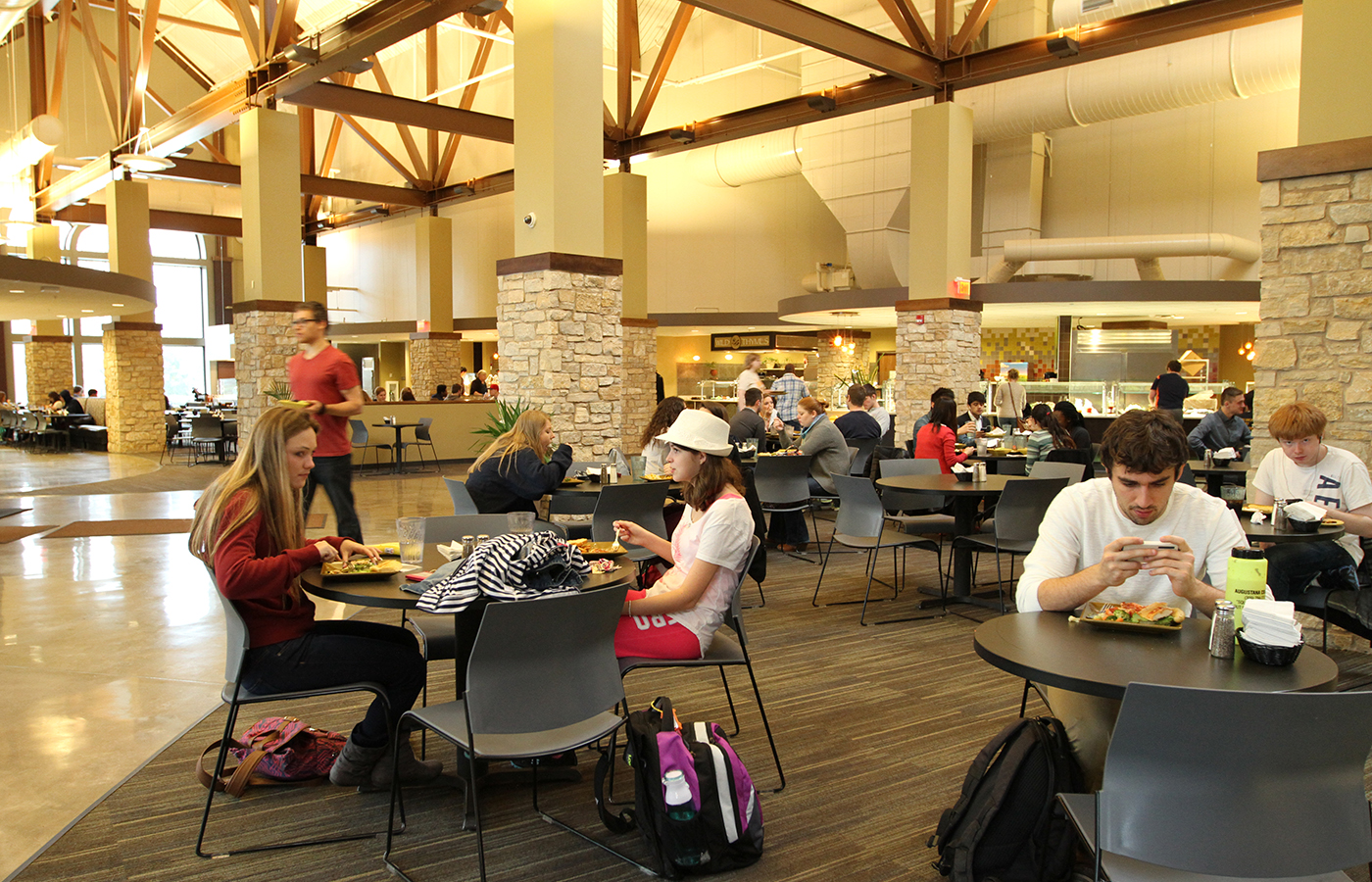 Augustana's Dining Services offers a variety of excellent food options in a number of settings. 
The main dining hall in The Gerber Center for Student Life is always a crowd pleaser for breakfast, lunch, dinner and desserts. Food is served in market-style stations that feature fresh and delicious entrées prepared by our creative and talented staff. Menus can be designed to accommodate food allergies, preferences and requirements for vegetarian, vegan, gluten-free and Halal foods.  
Guests seeking a more personalized dining experience can work with our skilled catering staff to customize a menu to suit any taste. Serving groups from 20 to 300, from boxed lunches to formal banquets, our caterers take pride in crafting events to precisely meet the needs of our guests. 
Residence Halls
Augustana has three air-conditioned residence halls open to summer guests, each with convenient parking. See photo gallery below for interior and exterior images of these residence:
The Erickson Residence Center can house up to 300 people in three wings, with a spacious main lounge and basement recreational area, and is just a short walk to The Gerber Center dining hall. It is adjacent to Westerlin Residence Center. 
The newly renovated Westerlin Residence Center is adjacent to the Erickson Residence Center and the PepsiCo Recreation Center, and has easy access to The Gerber Center dining hall. The comfortable lounge has plentiful seating and a grand piano. It can house over 400 people in three wings. 
Swanson Commons, Augustana's newest residence hall, houses more than 200 people and features two-bedroom suites connected by a shared bathroom, as well as apartment-style housing.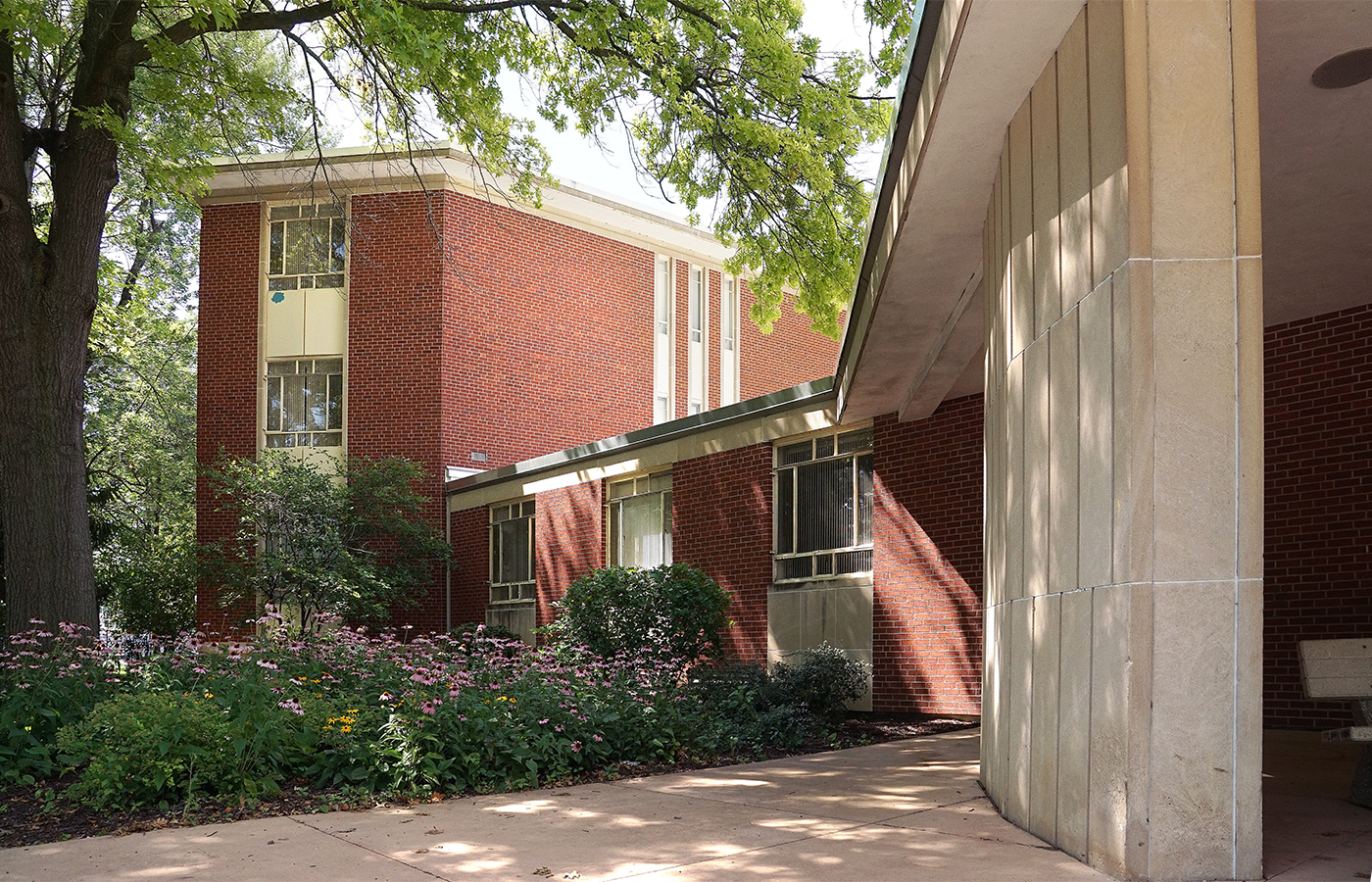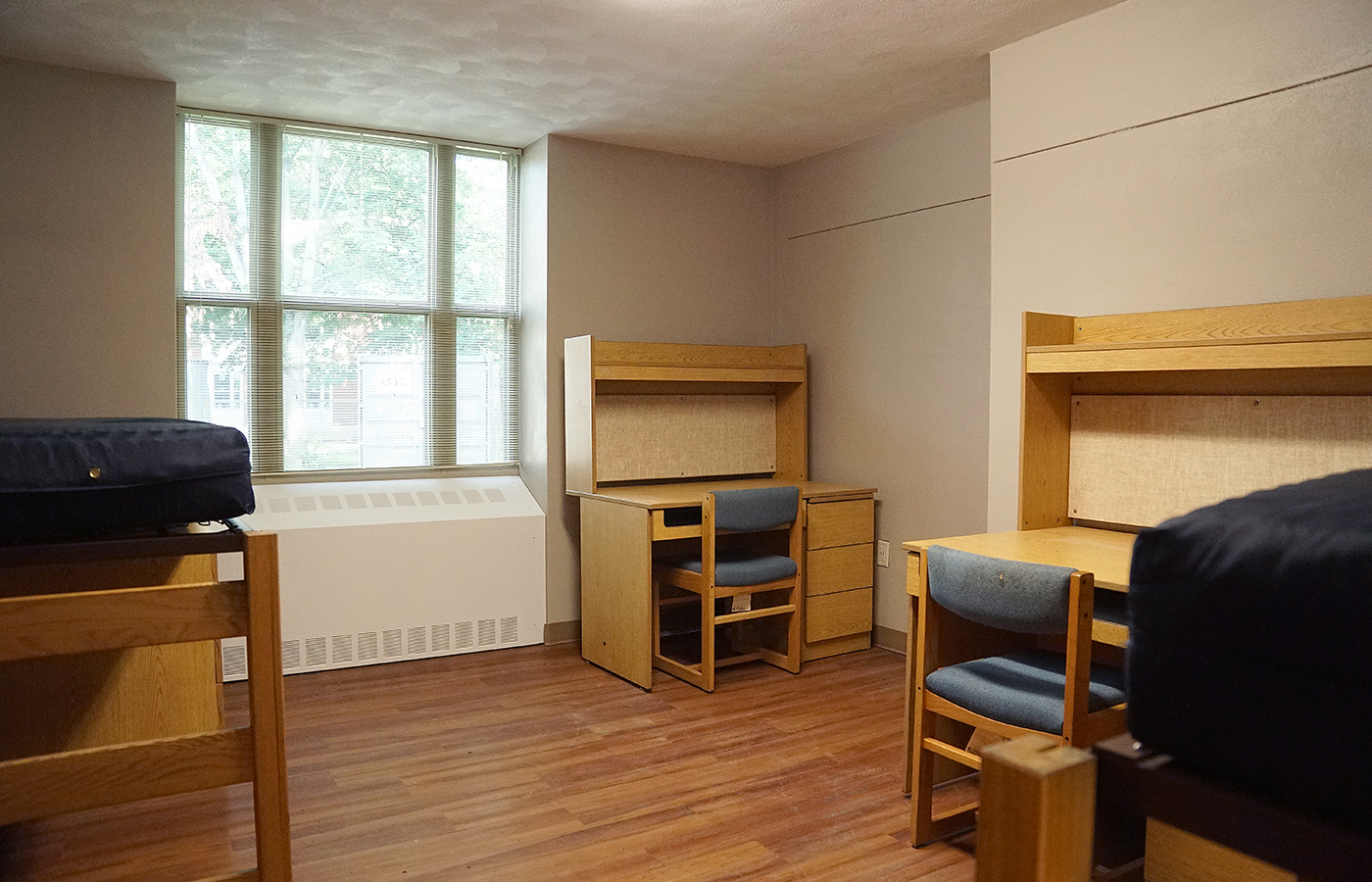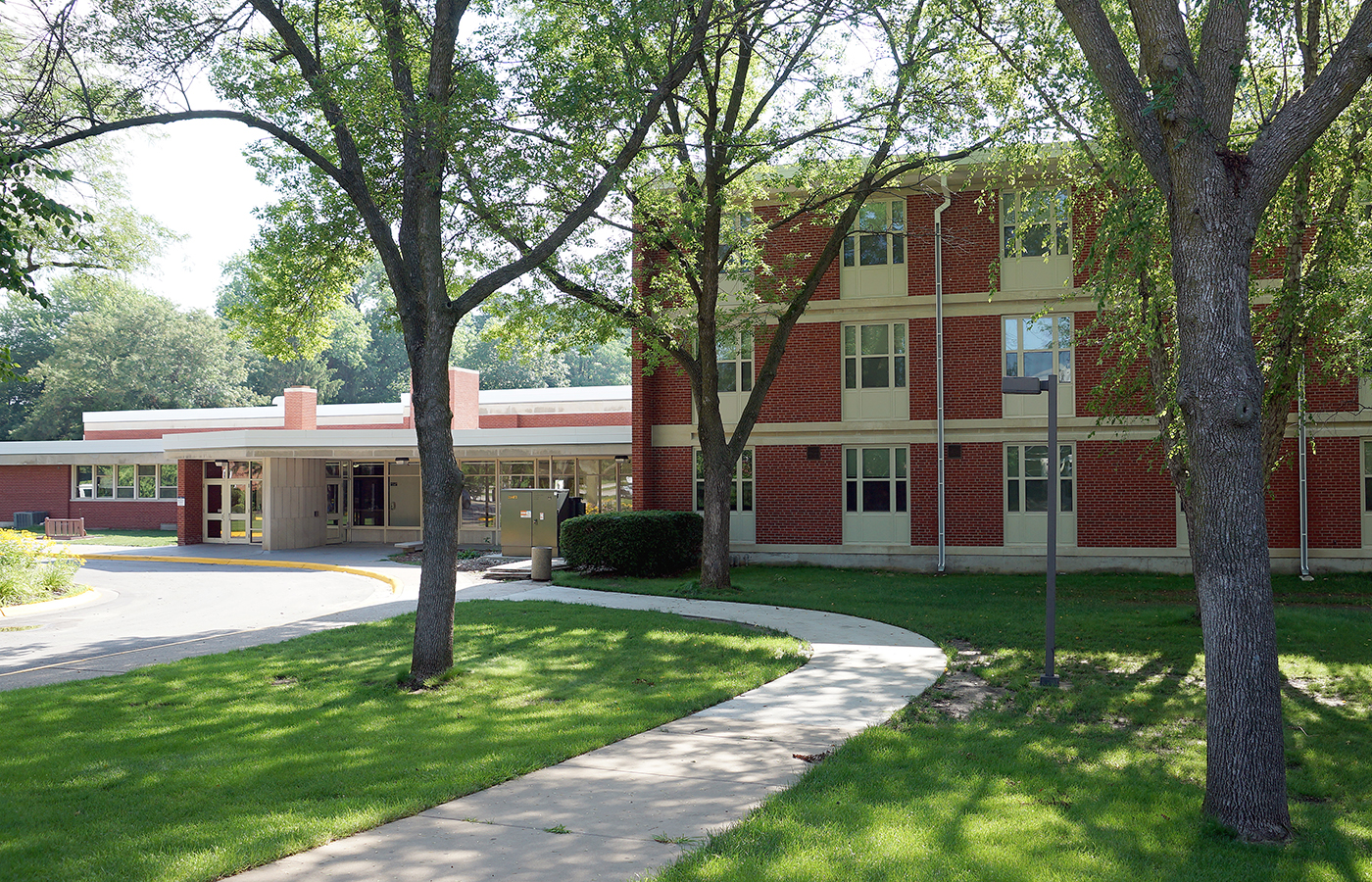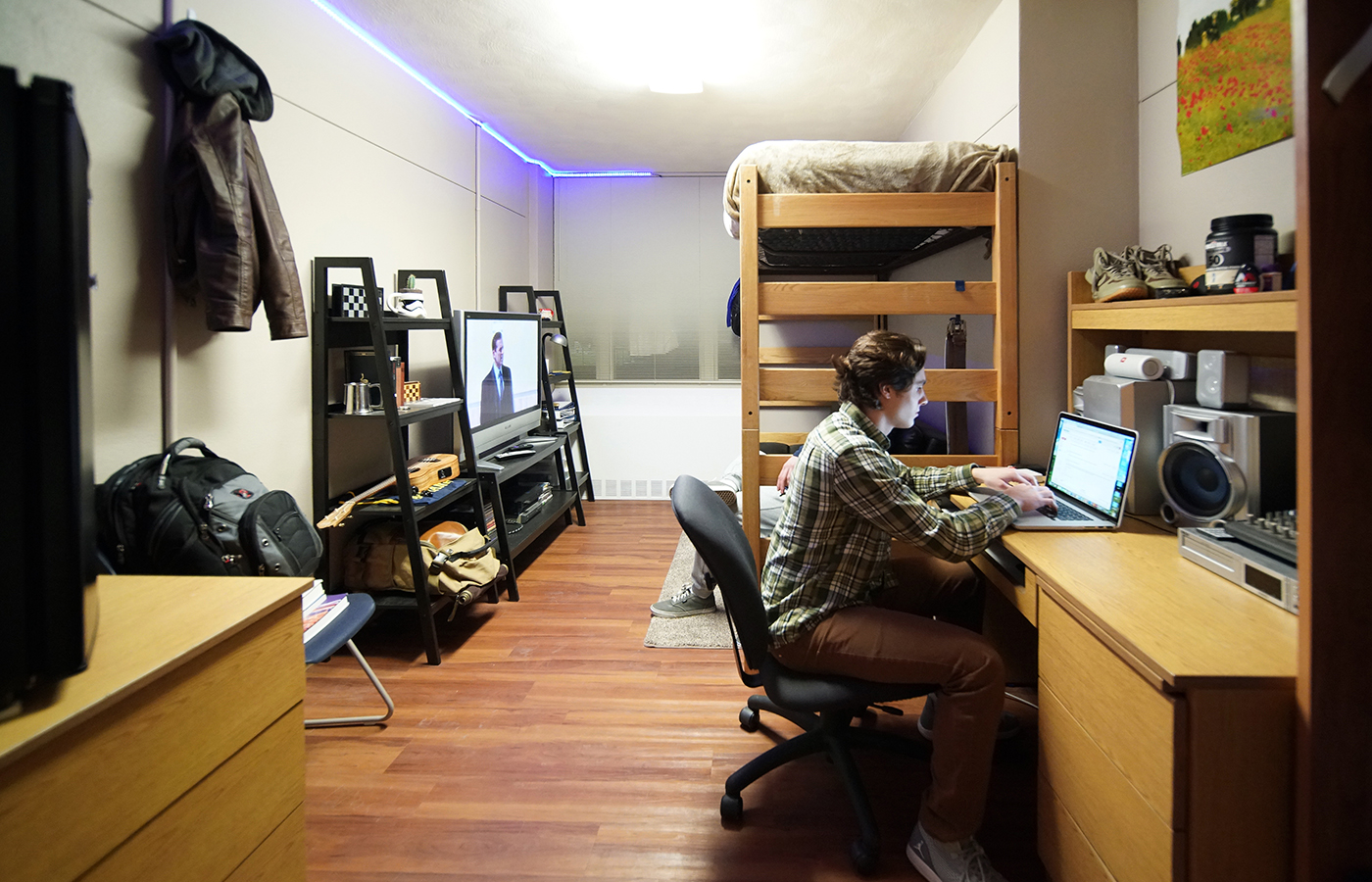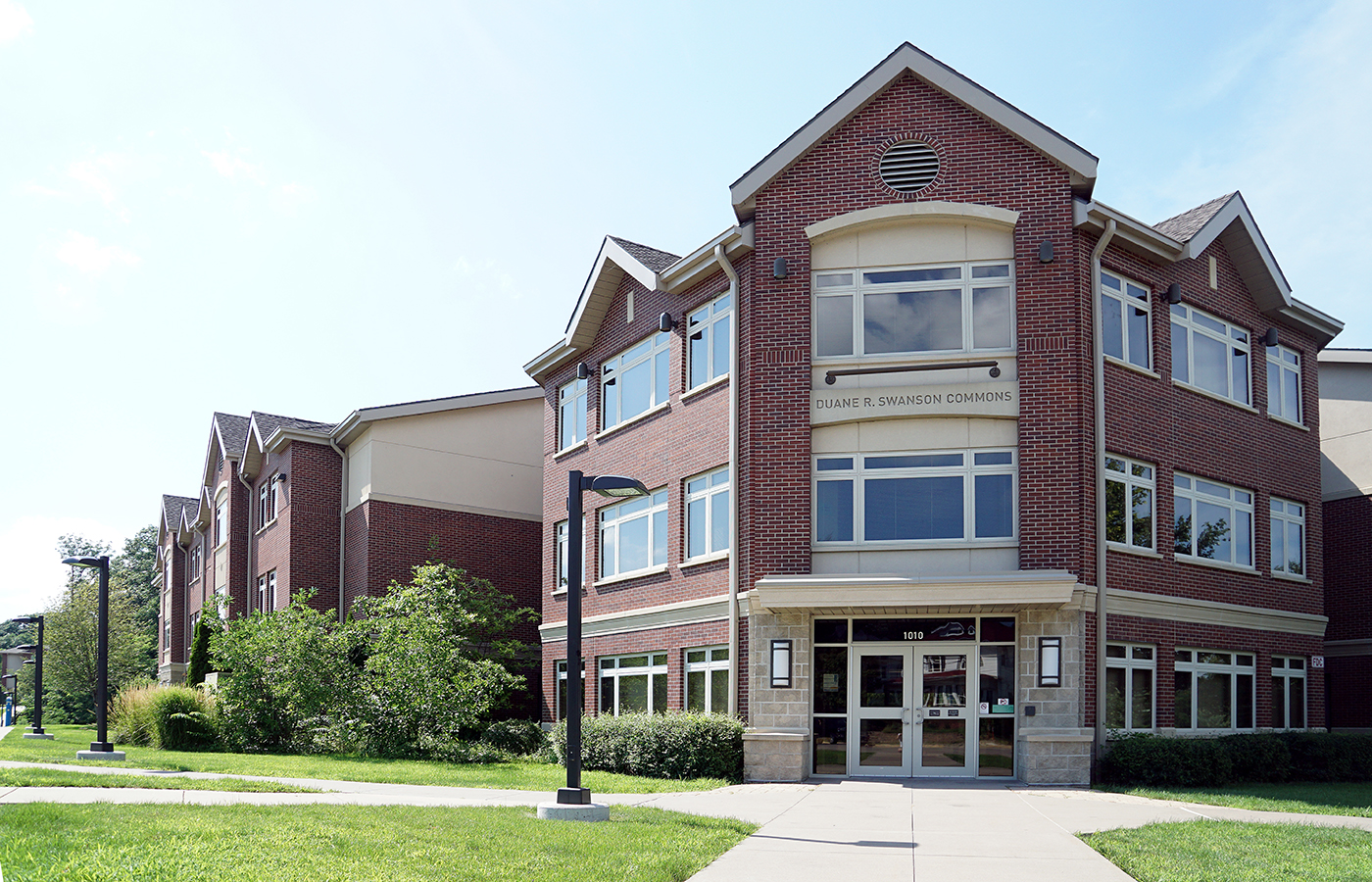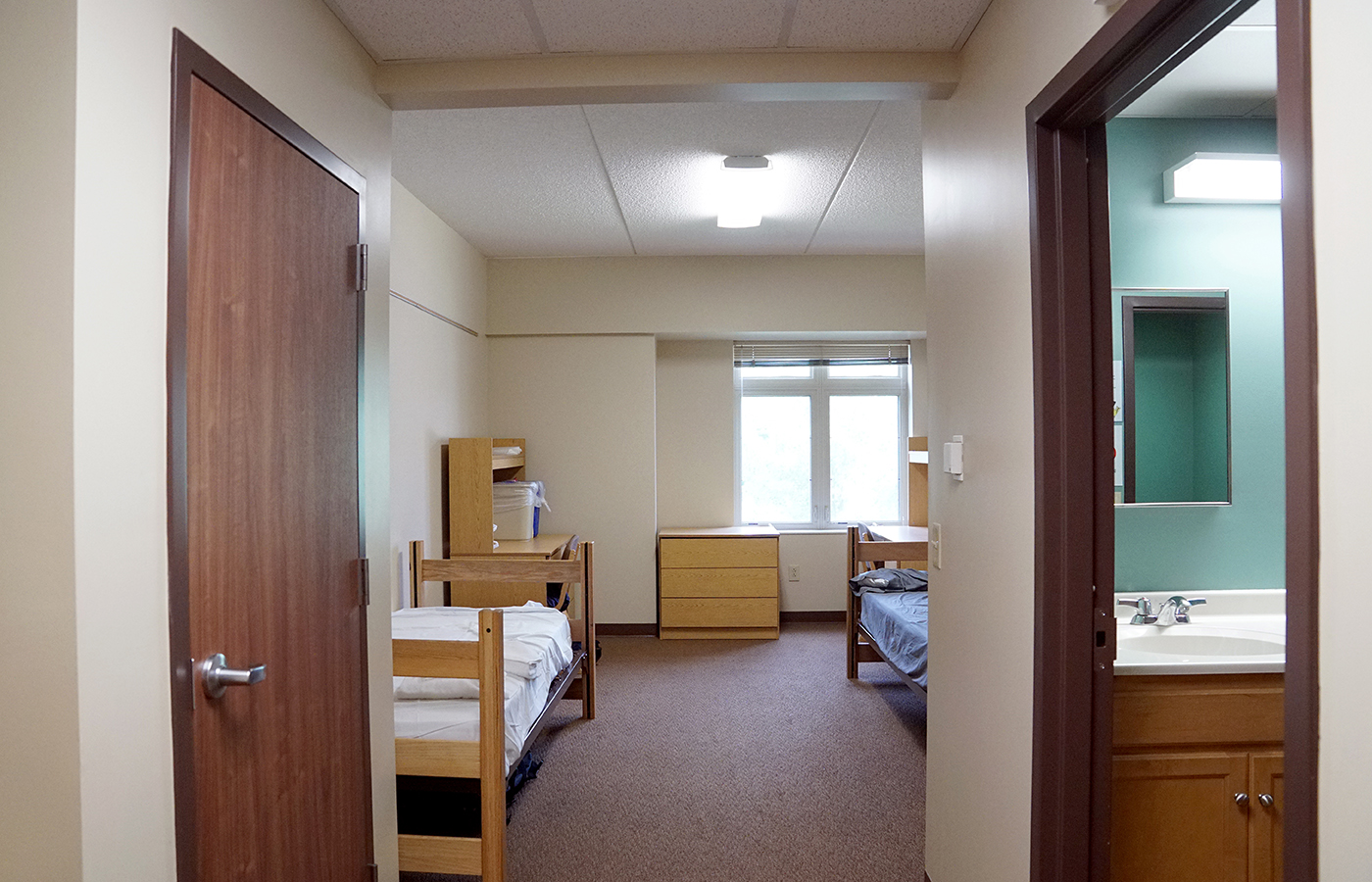 What about the Quad Cities?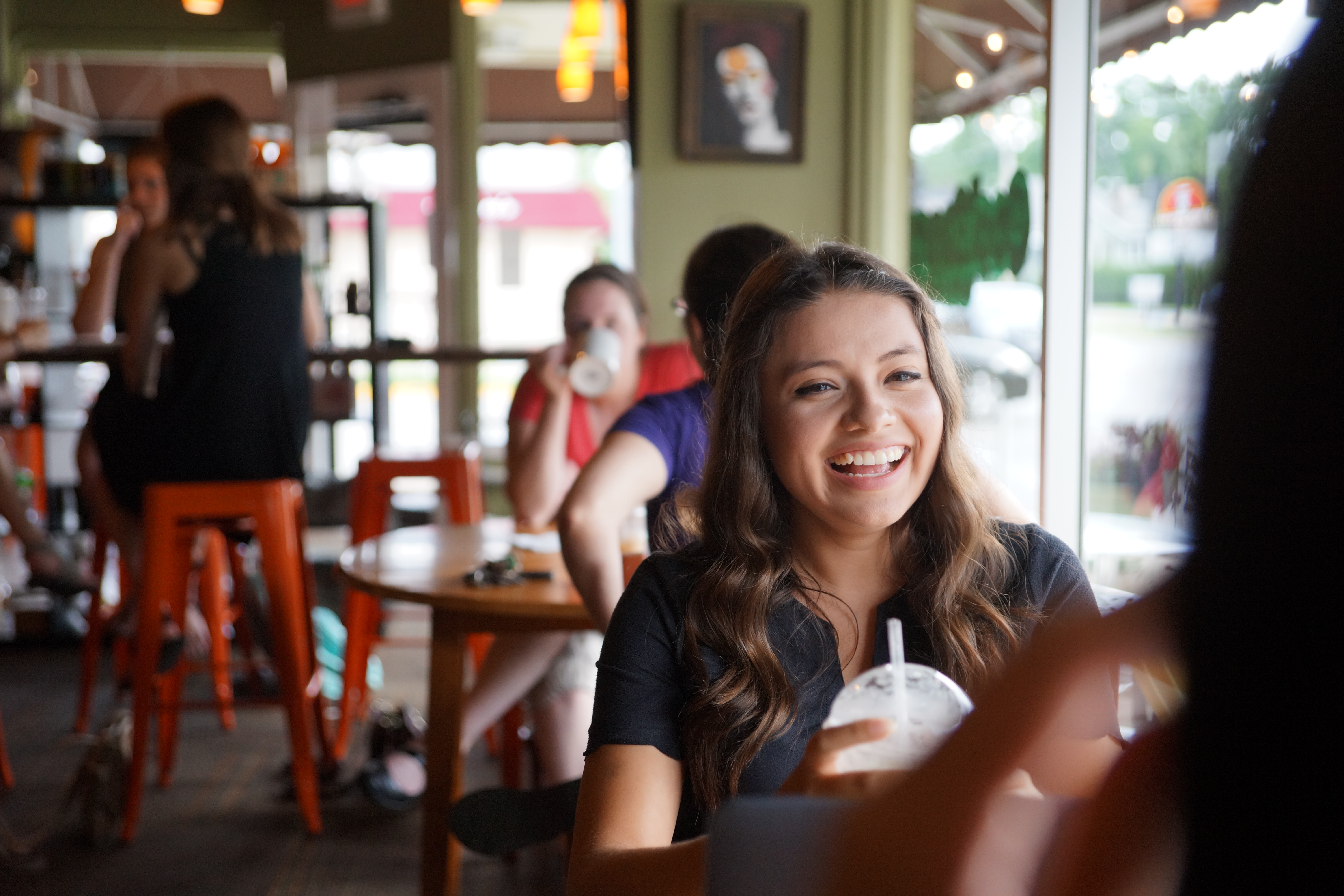 Though your group may stay exclusively on campus, just off campus near the PepsiCo Recreation Center is the College Hill District, featuring antique stores, Cool Beanz coffee shop, restaurants and more.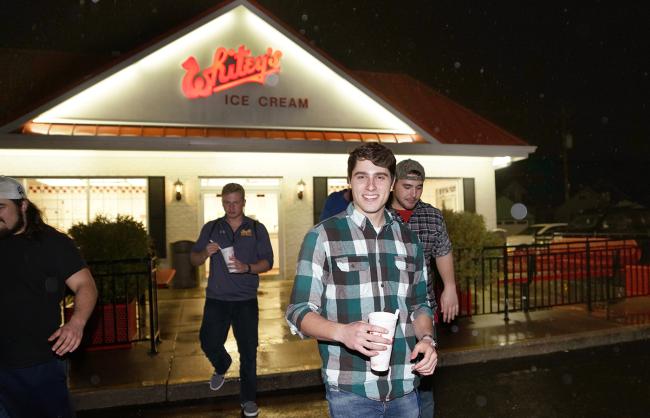 On nearby 18th Avenue is Whitey's Ice Cream, founded by Augustana alumni and famous throughout the Midwest. 
Guests who venture farther into the Quad Cities can visit Davenport's Figge Art Museum or the award-winning Modern Woodmen Park for the River Bandits' minor league baseball team – both are set against the spectacular backdrop of the Mississippi River.
Rock Island's downtown district offers an equally beautiful view at Schweibert Riverfront Park, plus restaurants, art galleries, live comedy and dinner theatre.
If you can stay longer, enjoy a riverboat cruise on the Celebration Belle.