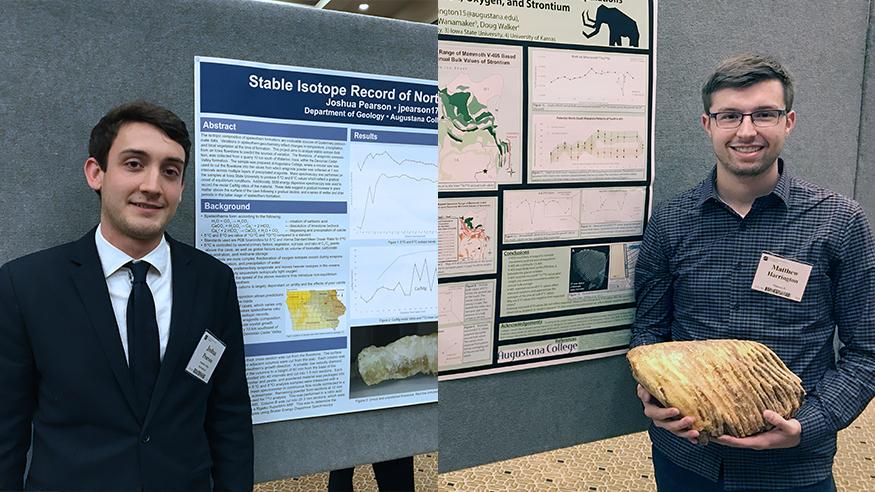 News
Winning research from two geology seniors
Two Augustana geology seniors won awards for their Senior Inquiry research at the Joint South-Central, North-Central and Rocky Mountain Geological Society of America Meeting in Manhattan, Kansas, in March.
Matt Harrington's research project—Identifying Dietary and Migratory Patterns of Illinois Mammuthus Primigenius Populations Using Isotope Analysis of Carbon, Oxygen, and Strontium—won Best Undergraduate Poster Presentation from the North-Central Section.
Honorable Mention–Undergraduate Poster Presentation went to Josh Pearson for his Senior Inquiry research, Holocene Paleoclimate Record of Northern Iowa Recorded in Flowstone. 
Both students received monetary awards, and Harrington's poster will be included at the national Geological Society of America meeting in Phoenix, Arizona, in September.