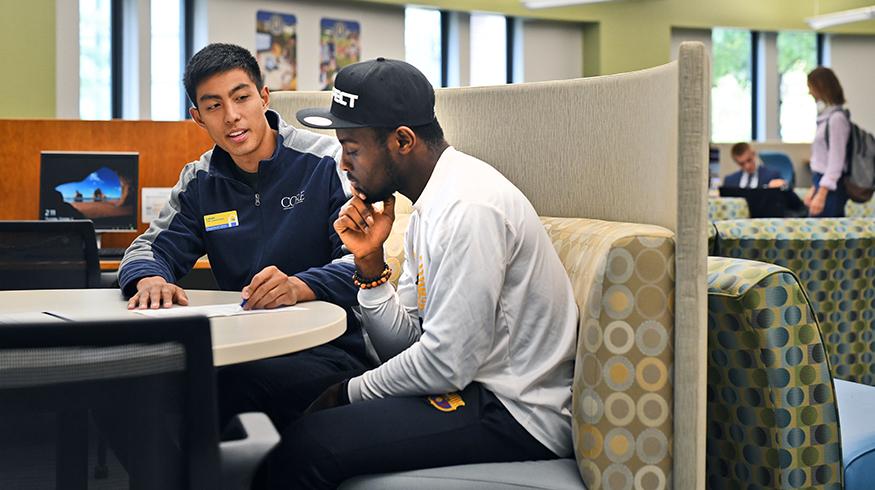 News
What's at the CORE of Augustana grads' career success?
Who helped Genesis Li get accepted to five prestigious graduate schools, including her dream program at Cornell University? President Steve Bahls, for one. 
He and Li often met for chats during his open office hours, and he was one of her recommenders on her graduate school applications. The others included three faculty members and her supervisor from her internship with Congresswoman Cheri Bustos — another connection that came about through the president.
"Without him, Augustana, and especially CORE, I honestly don't think I would have been able to get accepted by Cornell," she said.
CORE (Careers, Opportunities, Research, Exploration) 
Li's hard work helped lead her to Cornell, but first it led her to CORE — the on-campus resource providing advising and access to opportunities that help connect students with the futures they want and deserve.
Located in the Olin Center, CORE is where students can go for career planning and preparation, including job and internship search resources and advice; international and off-campus study opportunities; fellowships and grants — including Augie Choice, $2,000 all students can receive to support research, an internship or study abroad; service learning and vocational exploration.
Students can gain experience through Upper Mississippi Center community research projects with other students and faculty, or work for clients in the community through the EDGE Entrepreneurial Center.
But often students just need help thinking things through, or with the details of a résumé. One of the most valuable resources students will find at CORE is a Career Coach, a dedicated advisor who will work with them as they figure out their best and brightest career path. At CORE, that's a team effort. 
How Li's career team worked for her
A political science major with minors in communication studies, ethics and philosophy, Li's primary career coach in CORE was Joe Giffen. 
Giffen said she came to him to talk about law school and political science careers. "She was kind of on the fence about what she wanted to do, so we had a general conversation focused on 'What are your interests? What problems do you want to solve?'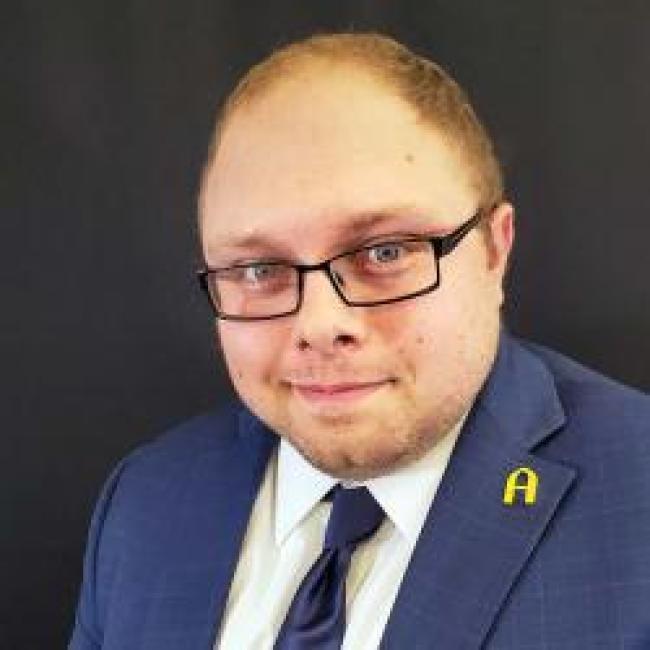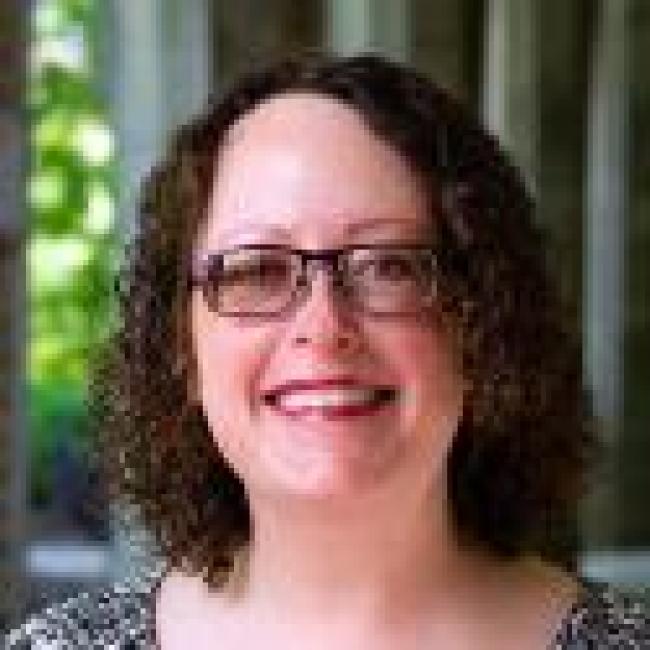 "And talking about that, she really was interested in working with refugees, or some sort of social service type of work," he said. With Giffen's advice on how to search for and land the most fitting internships, and through her connections with her academic departments and President Bahls, Li secured two internships that helped her determine her career path.
After her first internship, with Congresswoman Bustos in Rock Island, Li said it was "kind of natural but unexpected" that Bustos' office then recommended her for her second internship, with World Relief in neighboring Moline.
During the internships, Li worked with Assistant Director for Internships Bobbie Tidball to tie her experiences to her academics at Augustana. Tidball stayed in contact with Li throughout, providing support and conducting site visits.
Once she had internship experience and more direction about her future, Li returned to Giffen to talk about her résumé. 
These meetings are worth it for the students, because sometimes those résumés need help. 
"One of the biggest issues I've seen is pulling résumé templates from online sites," he said. "Often they are simply incorrect…. or just not what employers really are looking for." 
Giffen and Tidball agree that what résumés often lack are the highlights of the student's experiences. They say a résumé should market a person's skills and abilities — not the job locations. And students should move away from writing out job descriptions to actually describing what they did in those roles, and why it was important. 
"I would never imagine myself getting into Cornell and four other prestigious grad schools without help on my résumé," Li said, "because, as you know, a résumé is the first impression that will be given to the application reviewers."
"One of the best parts of CORE as a whole…we all work together."
What it takes to be successful
While her field is definitely related to her political science major and earlier thought to become a lawyer, Li's Augustana education (and three minors) has turned her career path towards a field that is more related to the person she has grown into while at Augustana.
"I value liberal arts education," Li said. "Now that I look back, college freshmen really need to broaden their views and knowledge in different fields of study. 
"I used to be like one of those freshmen who complain about taking classes in various perspectives. But as time passes, I deeply realize how that has helped me."
Giffen's own career path led him from working at large state schools to Augustana's CORE because he was drawn to how the community works together in support of each student.
"One of the best parts of CORE as a whole…we all work together," he said. 
At the larger schools? "Students can get lost in the shuffle, or they don't get that attention they need to be successful," Giffen said. 
Li's successful future began when she chose Augustana. And now she has chosen to move on to Cornell University for its master's in public administration program—"a pathway that has great career outcomes," she said.