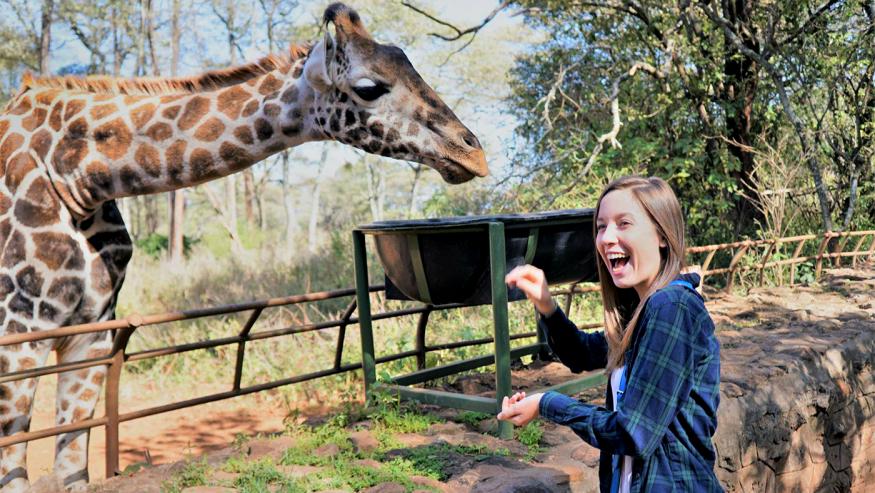 News
What happens at Augustana, goes with you from Augustana
By Brenna Whisler '17
The day after I graduated from Augustana, I hopped on a flight to Nairobi, Kenya, to spend the summer with my dad and step-mom who are members of the Foreign Service and work at the Embassy. In Nairobi I worked at the U.S. Embassy coordinating travel and logistics for mission staff travelling in and out of Mogadishu, Somalia.
I've always loved to write, and my professors at Augie set the standards high and taught me what great writing looks like. During my first couple weeks at the Embassy, my supervisor and coworkers were surprised at my writing abilities and I was asked to edit and draft several official cables and statements within my section.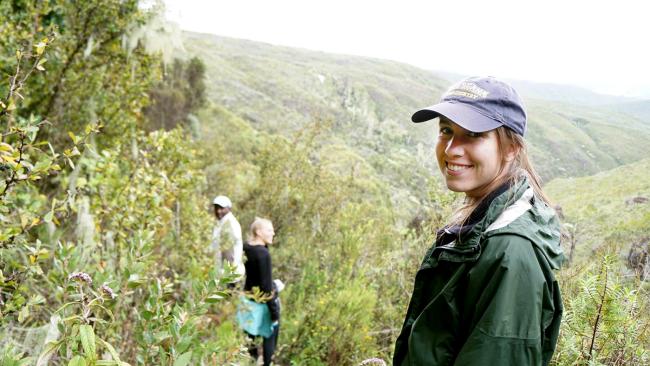 I loved what I was doing at the Embassy, but the people were really what made my job great. Everyone I coordinated travel for was so kind and down to Earth, even though their jobs were typically very stressful. I was also surprised by how quickly my bosses turned into mentors and role models that I looked up to immensely.
During my time at Augie, I was blessed to have teammates, professors and bosses who truly cared about me and did everything in their power to make sure that I succeeded. At the Embassy, I was lucky to have bosses and coworkers who took me under their wing; it made me feel like I was back at Augie.
What I learned in Texas, and learned again in Kenya
Although I had never studied abroad at Augustana, after my junior year I went to Houston as part of the Texas Medical Internship. That summer was probably the most rewarding and yet the most challenging 10 weeks of my life. I interned at Baylor College of Medicine in the Global Health Innovations Department. My mentor there was phenomenal, and as a public health and communication studies major, I thought there couldn't be anything better. I learned so much that summer about public health and about myself—including the disappointing realization that I wasn't actually passionate about global health.
During my time at Augie, I was blessed to have teammates, professors and bosses who truly cared about me and did everything in their power to make sure that I succeeded.
Now, don't get me wrong, I realized the importance of global health and aiding other countries in need, but it was incredibly challenging for me to go to my internship every day and see the same homeless men and women on the side of the street just trying to make it through another day. What really bothered me was how many of them were wearing U.S. military gear, like a Vietnam war vet hat or an army T-shirt. I later learned that upwards of 25% of the homeless population in the U.S. are vets. As someone who has a long family history of military service, this was shocking and unacceptable to me.
I know it's ironic that less than a year after this epiphany I moved overseas to work again on global issues, but I wanted to get a better feel for what government work truly looks like. About halfway through my summer in Kenya, I realized that I genuinely enjoyed what I was doing and felt like I was making a difference.
So I began to apply for federal government jobs in late June and accepted a position with the Department of Veterans Affairs in September. Since then, I've relocated to Denver, Colorado, and am halfway through my training to become a contact representative.
From Houston to Nairobi to Denver, and everywhere in between, Augustana not only prepared me for my future career—it helped me find what I'm passionate about.