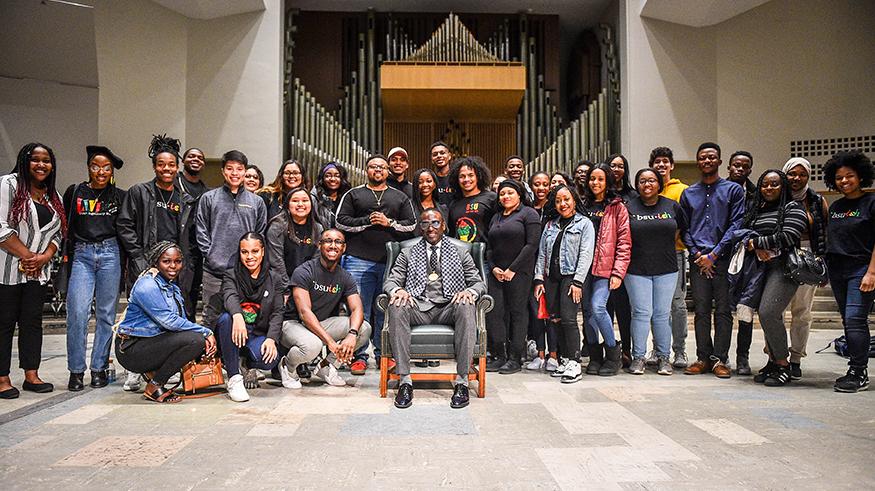 News
Washington '21 works to create 'space'
Jacob Washington '21 is no stranger to planning large events on campus. This year, as president of the Black Student Union (BSU), he's had to creatively approach event planning during the COVID-19 pandemic. He has mastered how to make physical togetherness possible when physical distance is critical.
On Sunday, BSU will host the always popular Soul Food Dinner, an event Washington had an important role in planning.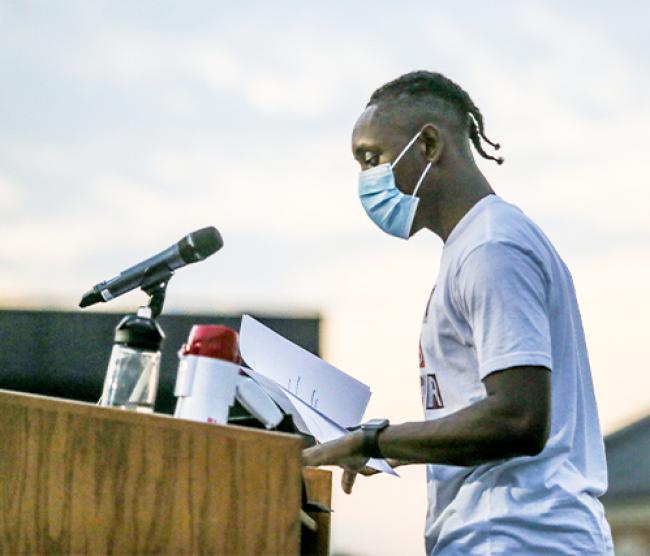 "Being able to plan events like this and influence peers on campus makes me feel honored," said Washington, a double major in communication studies and multimedia journalism and mass communication. "People are able to see each other, be inspired and share perspectives."
The Soul Food Dinner was rescheduled from November due to COVID-19 mitigation. To make sure the tradition continued, Washington and his peers came up with a plan that staggered dinner reservations to allow groups of students to have space and be COVID-aware, yet still be together.
That space is literal, but Washington says the figurative space is as critical during Black History Month and beyond. 
"We curated a month of programming to have conversations and celebrations of Black culture," Washington said. "It allows students to feel welcomed and understood. We want to provide space and take up space and say 'You belong here.'" 
Washington also co-led the on-campus Vigil for Lives Lost in September 2020, which brought together hundreds of students when indoor capacity limits were set to 10 or less. Washington understands that a little ingenuity can go a long way to impact the lives of his peers.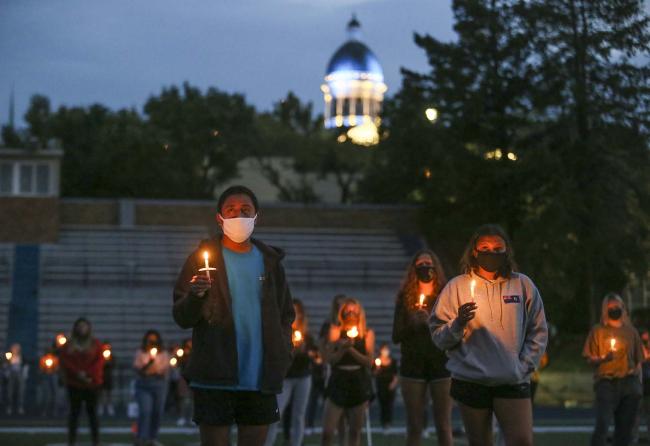 "He moves in the world as a person, student and leader, with great passion," said Ashley Allen, interim director, Office of Student Inclusion and Diversity. "He is fully engaged and committed to everything that he sets out to do. He is confident in who he is and has been able to use what he believes in as a strong foundation to be a voice in our community." 
For the vigil, Washington and his team of students and mentors designed a layout on the football field that provided physical spacing so participants could share an important moment together.
"As a leader, he has been able to use his voice selflessly — not just advocating for himself but for his peers," Allen added "The impact that he possesses is one that causes a spark of enthusiasm, motivation and change." 
Hear from Jacob Washington on the college's Instagram account (@augustana_illinois) on Sunday, Feb. 28.