News
Unable to go home, international students grateful for support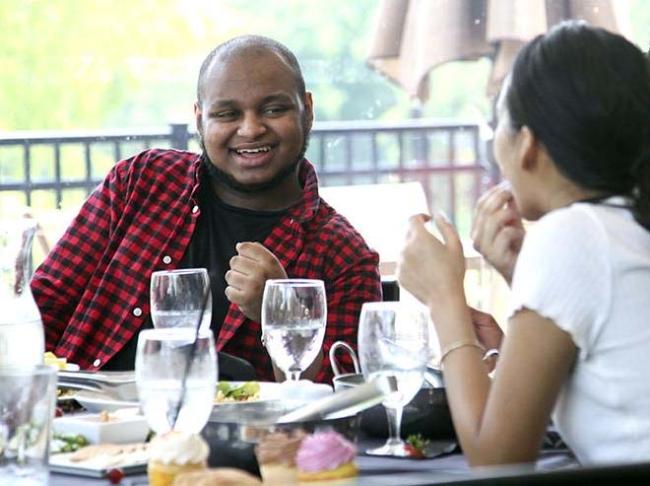 When campus closed in late March because of the COVID-19 pandemic, about 160 Augustana students were unable to return home, or chose to stay for access to technology and ensure their education would not be disrupted.
At the end of spring semester, nearly 70 international students had to remain on campus because of closed borders or infrequent and incredibly expensive flights.
"We knew some of our international students were facing a variety of challenges — homesickness, finances, health care — so when Liz Nino came to me and said we needed to do something, I asked what worried her the most," said Kent Barnds, executive vice president for external relations.
Nino, Augustana's executive director of international recruitment, was most concerned about the students' food security. The summer closing of the dining center, combined with the loss of campus jobs as Augustana employees continued to work from home, left international students with no on-campus dining and no income.
"So we built a plan to address food security and engaged folks on campus and local grocers," Barnds said. "And then, our donors took over."
Donors step up
People who had never given to Augustana and loyal donors alike banded together and provided funds to ensure our international students would have fresh, healthy food this summer. Nearly $26,000 was raised toward providing a $500 grocery store gift card for each student.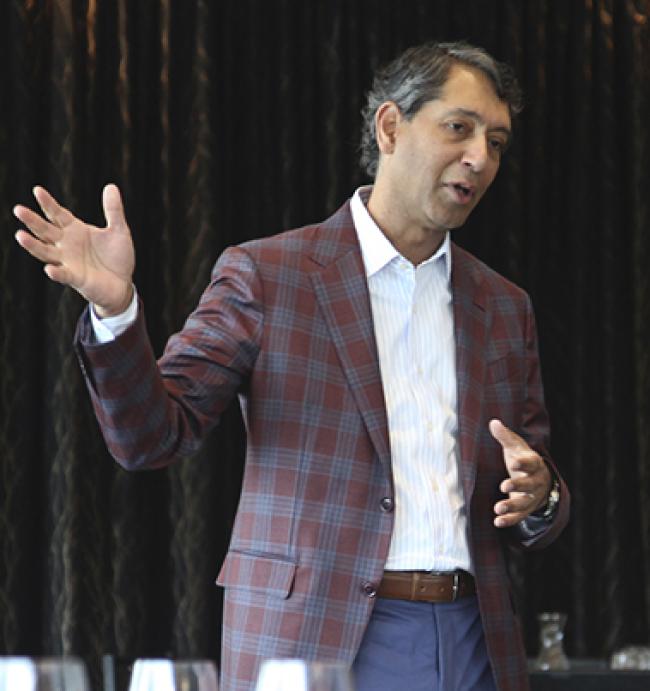 "Not being able to go back home has been tough," said Kidus Getachew '22, an engineering physics major from Addis Ababa, Ethiopia. "Nonetheless, the college and the donors have been thoughtful enough to provide us with the necessities such as groceries, and emotional support.
"Being in a different environment, especially the groceries gift card has played a huge role because it helped me manage my resources and expenses."
Genesis Yinuo Li '21, a political science/pre-law major from Beijing, China, agreed. "Living with this unprecedented pandemic is difficult for everybody, but it is way more difficult for those who are far away from home."
"When Augustana reached out and said they planned to help out international students financially, I felt like Augie cares about us and sympathizes with our situation," Li added. "I have already been using the groceries gift card, and I find it super helpful. Thank you Augie!"
Other ways to help
In addition to providing the grocery store gift card, the college has helped in other ways, by:
• remaining open to house and serve meals to those international and domestic students unable to return home for the remainder of the spring semester; Dining Services distributed treat bags with encouraging notes during finals.
• reducing the cost of housing for the summer for those who couldn't leave.
• providing gift cards to local restaurants for a "lunch on us."
• opening the Campus Cupboard, which provides non-perishable food items and hygiene products, twice a month this summer.
• organizing a luncheon sponsored by Augustana's Board of Trustees.
Feeling at home
Trustee Sunder Subbaroyan '87 and his wife, Annette Sherbeyn, on behalf of Augustana's Board of Trustees, hosted the luncheon at Crow Valley Golf Club in Davenport, Iowa. Originally from Mumbai, India, Subbaroyan came to the United States through the Rotary Exchange Program. After graduating from Rock Island High School, he enrolled at Augustana.
Trustees Bob Mitchum '75 and Dana Waterman also attended the luncheon and shared stories with students.
"Sunder and Annette's luncheon was a memorable experience for our international students to hear and learn from alumni," Nino said. "The afternoon was filled with great conversation and a delicious meal, which helped make our students feel right at home in the Quad Cities."