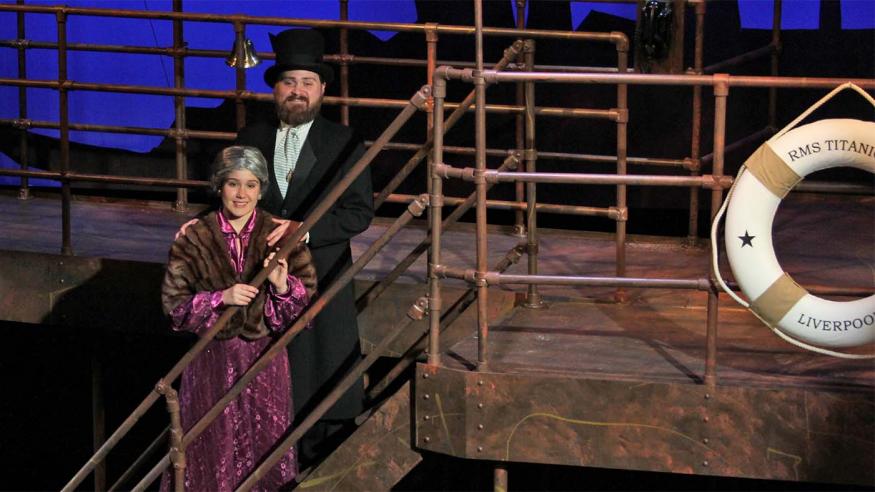 News
Top five reasons to see "Titanic: the Musical"
"Titanic: the Musical" will be the college's first musical in the new Kim and Donna Brunner Theatre Center. Do you need more reasons to attend? Here are five:
1. You'll get to witness five decades of Augustana talent. The production will feature alumni who are active in the local arts community: Erin (McBride '92) Platt, Ron May '74, Susan Holgersson '76 on the production staff; and Jon Schrader '93, Nate Karsten '07, John Whitson '16 and Mitchell Carter '14, Karen Neder '85 (daughter of a former dean of the college) and Michael Wahlmann '95 as musicians in the pit orchestra. Jeff Coussens '80, chair of the department, will make a small cameo in the show.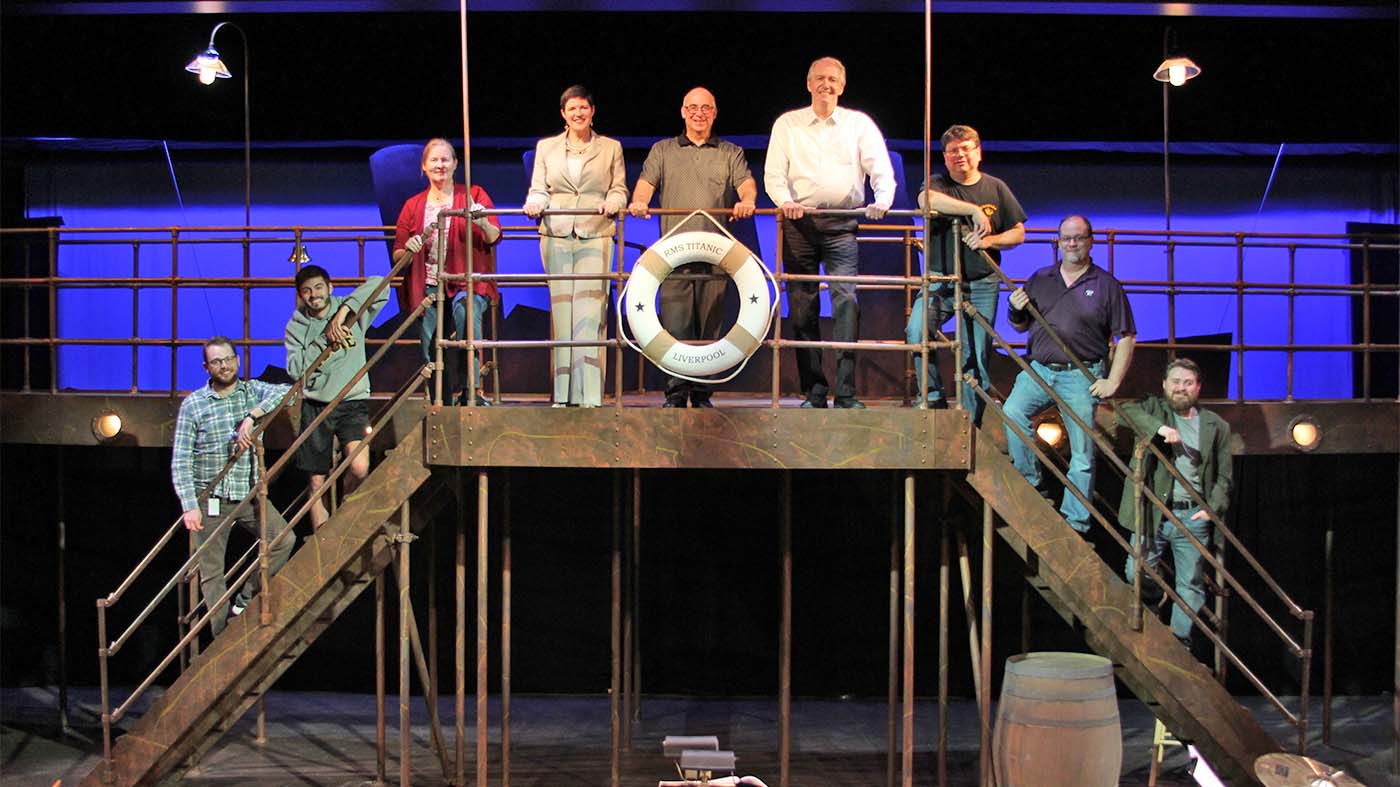 2. The great RMS Titanic was equipped with the ultimate in design and technology of the day — like Augustana's new Brunner Theatre Center!
The Kim and Donna Brunner Main Stage allows for more complicated sets to be loaded in, and offers the ability to execute multiple styles within the space. For "Titanic: the Musical," Andy Gutshall, technical director and lighting designer, was able to create a special effect for the sinking of the ship. You need to see it to believe it!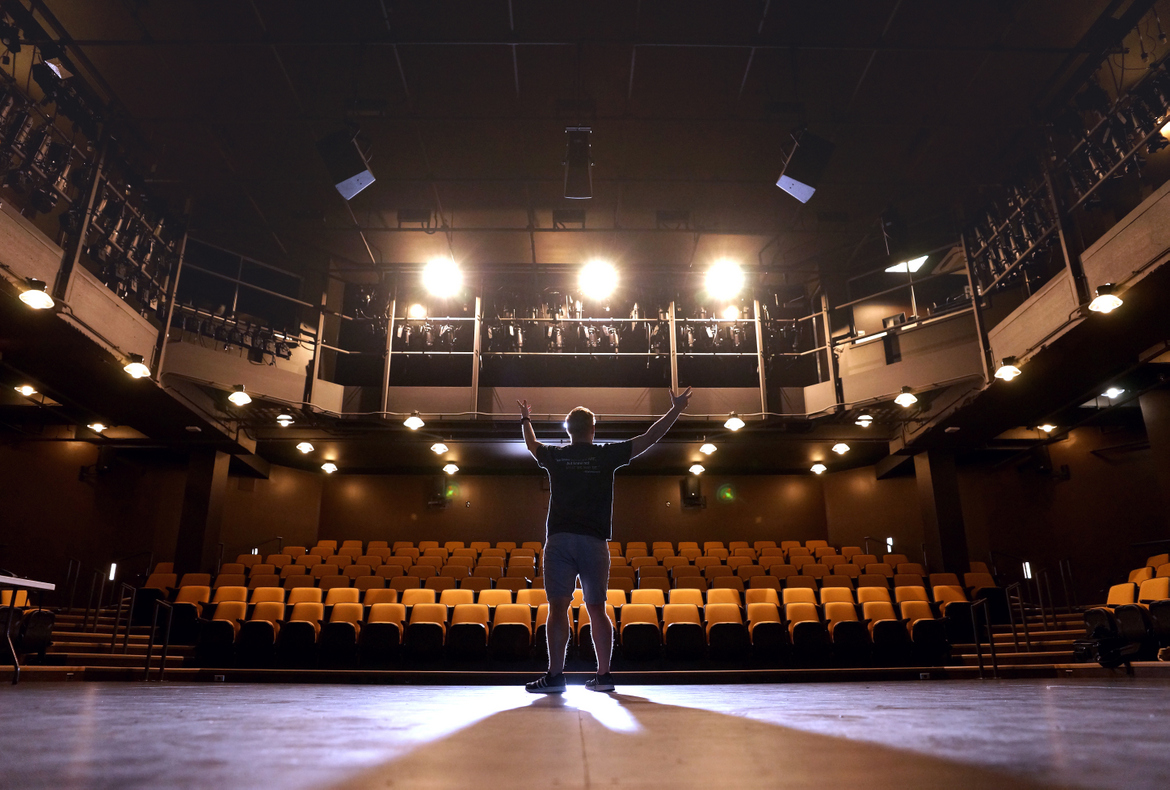 3. The costumes and music will take you back to the early 20th century, an age of titan industries and great changes in society.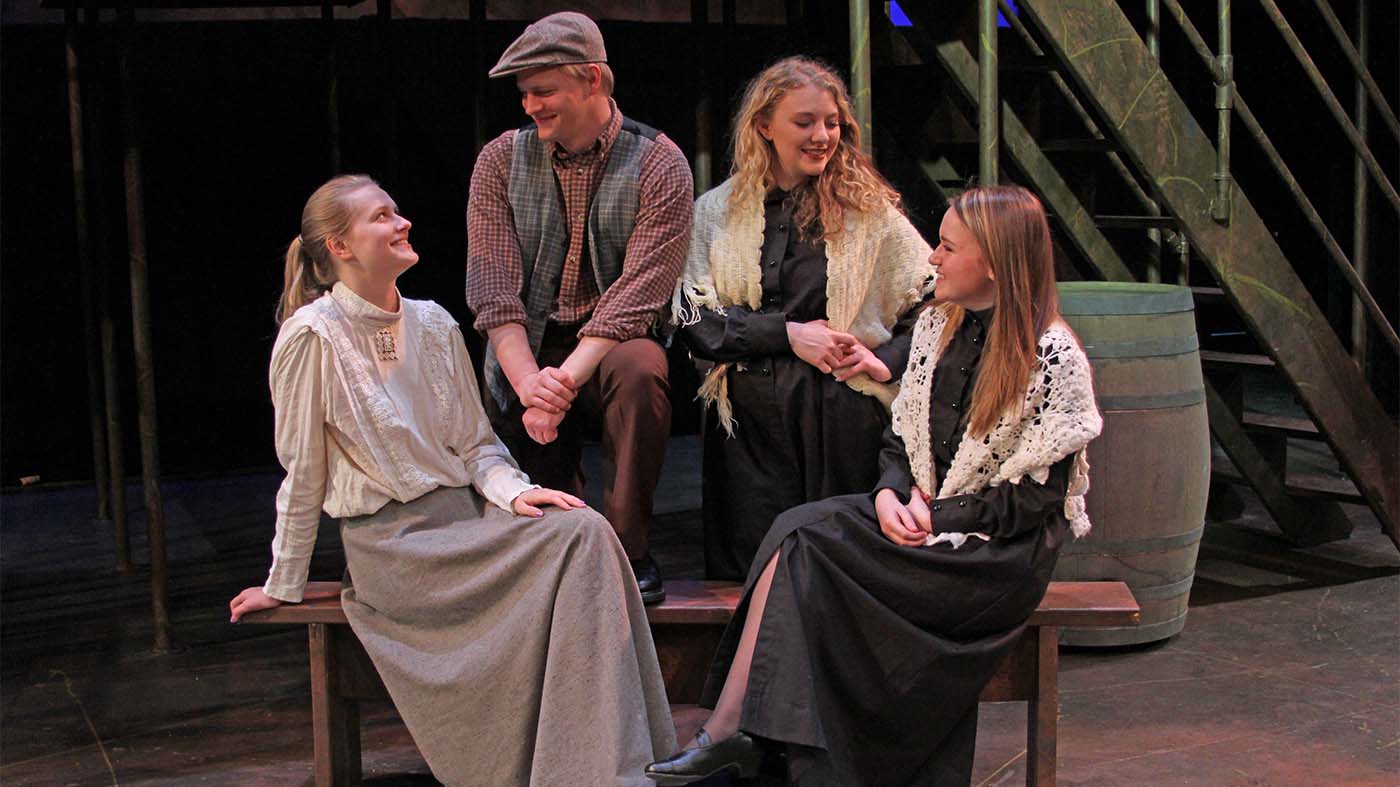 4. This will be the final Augustana performance for seven seniors. Here they are, listed with a recent theatre role:
John Bastian, set construction for Titanic
Cam Best, set construction for "Othello"    
Phil Corrado, chorus in "Sweeney Todd"
Lauren Davis, stage manager for "Agnes of God"*
Sam Johnson, set construction for "Othello"
Jacob Kilburg, Oscar Wilde in "Gross Indecency: The Three Trials of Oscar Wilde"*
Steven Mondloch, Anthony in "Sweeney Todd"                                                                                                 Joe Oliger, stage manager and sound design for "Crimes of the Heart"*
*Theatre majors
See them at their final curtain – April 28-29, May 5-6 at 7:30 p.m. and April 30, May 7 at 1:30 p.m. Tickets available online.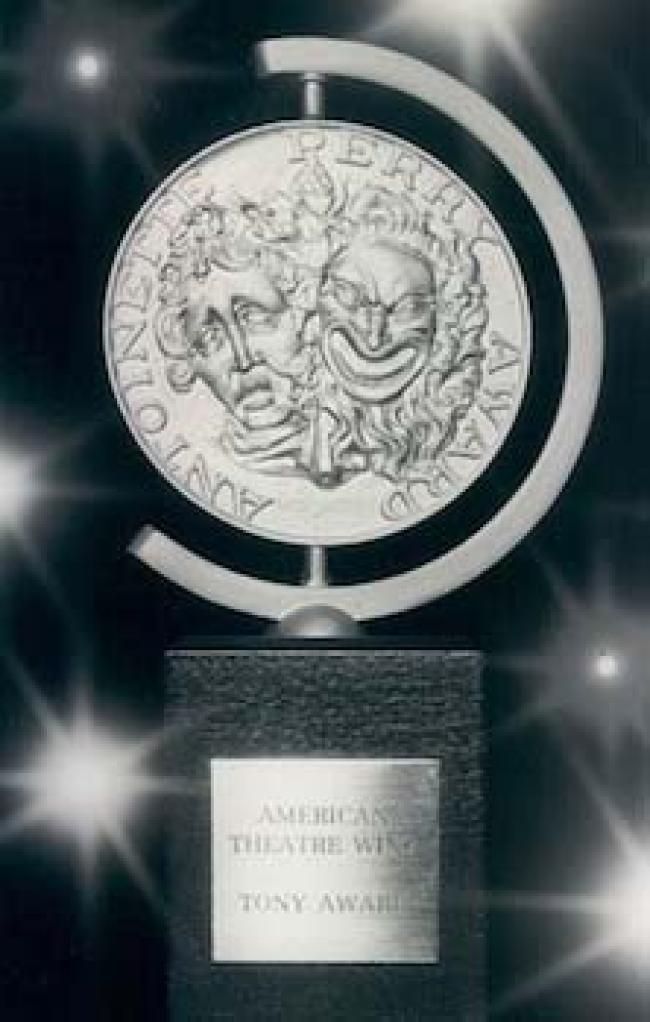 5. The music and book are by two notable and Tony Award-winning Broadway veterans: Maury Yeston of "Nine" and "Grand Hotel" and Peter Stone of "1776" and "Curtains."
Stone is one of the few writers who have won  a Tony, an Oscar and an Emmy. Yeston has Tony Awards for "Titanic: The Musical" and "Nine."
Photos by Marlisa Barrett '19/Augustana Photo Bureau
New theatre proportions
Many productions were done in Potter Hall in the Bergendoff building before the new Brunner Theatre opened.
For comparison:
The proscenium (the part of a stage in front of the curtain) in Potter Hall is 24 feet wide, about 12 feet on the side and 14 and a half feet  in the middle.
The proscenium in Brunner is 36 feet wide and 15 feet, 4 inches tall all the way across.
In Potter, the backstage area is about 882 square feet but also doubled as the theatre shop.
The backstage area in Brunner is1,340 square feet and it has a separate shop. The backstage doors are nearly 12 feet tall and 8 feet wide.
 "Having a separate scene shop that has a place to weld has made creating shows in Brunner much easier," said Andy Gutshall, technical director.
Contact:
Connor Kealey, manager of performance tours and arts promotion, 309-794-7323