News
Summer theatre: Huck, 'Luck' and Tennessee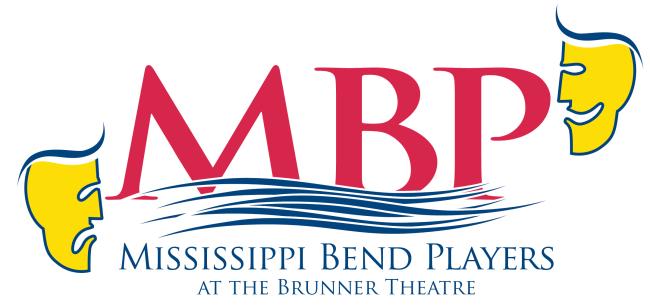 The Mississippi Bend Players will return for a second season of regional theatre this summer with three productions: "Big River," based on the story of Huckleberry Finn; the Tennessee Williams' classic "Glass Menagerie"; and "Beginner's Luck" a new work by P.J. Lasker.
Productions will be staged in Augustana College's Brunner Theatre Center.
Spearheaded by Broadway veteran and Augustana alumnus Philip Wm. McKinley '73, the Mississippi Bend Players' mission is to provide excellence in Quad-Cities theatre by producing both commercially proven works and original musical and dramatic material.
Friday and Saturday performances begin at 7:30 p.m., and Sunday shows are at 2 p.m. (After select evening performances, there will be a short "late night " show in the Honkamp Myhre Black Box theatre upstairs. Admission is $5.)
"Big River," June 22-24 and June 29-July 1
 "Big River"  is based on the Mark Twain novel "Adventures of Huckleberry Finn," with music and lyrics by Roger Miller.

The 1985 Broadway production ran for more than 1,000 performances and it remained one of the few very successful American musicals in the mid-1980s (Wikipedia).
It will be directed by Shelley Cooper, assistant professor of theater arts, with music director Saul Nache.
"The Glass Menagerie"; July 13-15 and 20-22
"The Glass Menagerie" premiered in 1944 and catapulted Tennessee Williams to fame. The play has strong autobiographical elements, featuring characters based on Williams himself, his histrionic mother, and his mentally fragile sister Rose. (Wikipedia)
It will be directed by Corinne Johnson, professor of theater at St. Ambrose University.
"Beginner's Luck, " Aug. 3-5 and 10-12
This comedy centers around an aging child actor dealing with the loss of fame. Dropped by his agent, arguing with his ex-wife, and mourning the loss of his confidence, Harold copes through hilarious conversations with himself.
"Beginner's Luck" writer P.J. Lasker has written for TV's "Golden Girls" and "Barney Miller." The show will be directed by Phil McKinley.
Ticket information
Tickets are available through the Augustana Ticket Office online, by calling 309-794-7306 or by coming to the ticket office on the lower level of Bergendoff Hall of Fine Arts (3703 7th Ave.) The office is open from 11 a.m.-1 p.m. Monday-Friday. 
Tickets also are available beginning an hour prior to each performance at the Brunner Theatre Center ticket booth. 
(Season tickets are available at a discounted rate to all three Mississippi Bend Players productions. Please contact the ticket office directly to purchase a season ticket.)