News
Students combine studio art creativity with code logic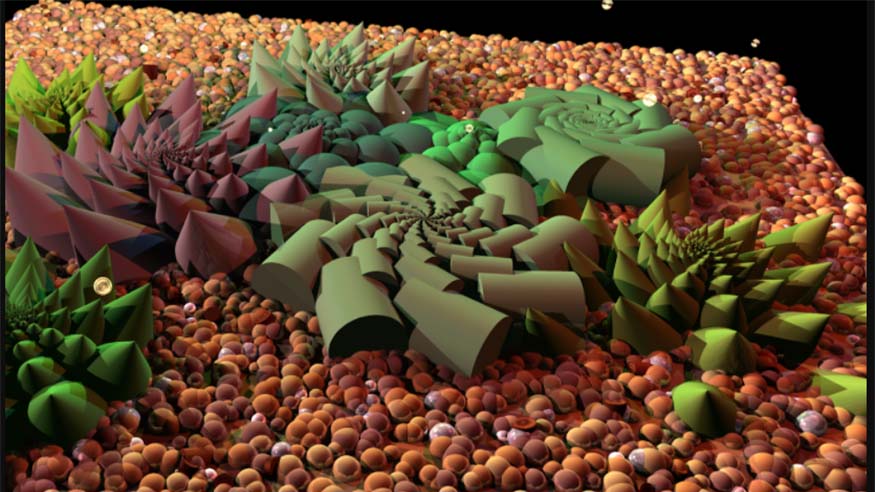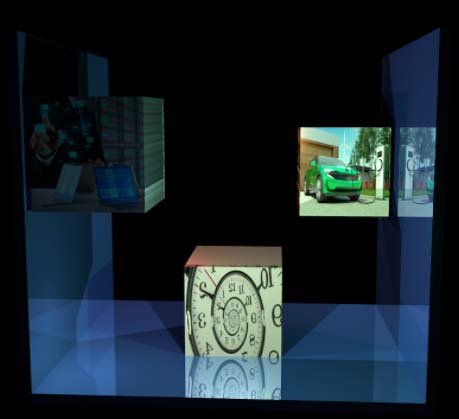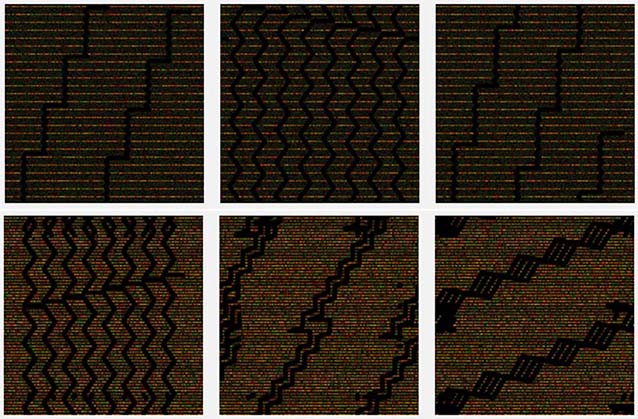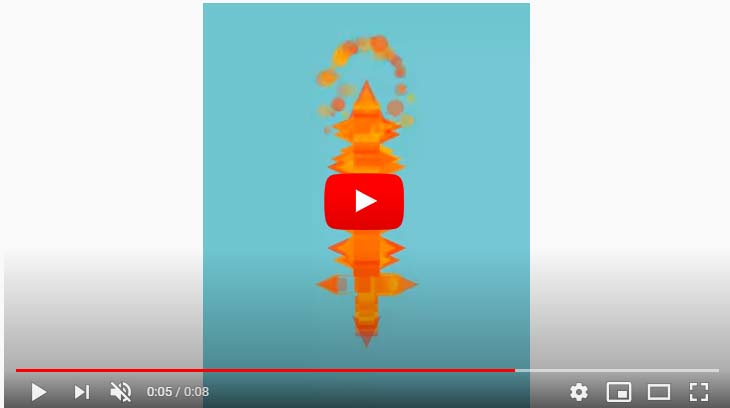 Students in J-term's CSC 150: Artful Computing worked so hard, some wondered if their laptops might catch on fire. While Logan Pearce '24 was rendering a series of six movies for his final project, it sounded like an airplane was landing in his room. Viet Bui '24 had to put his laptop outside his window to cool it off.
The hours invested paid off. Pearce, Bui and their 15 classmates created impressive computer-generated artwork (2D, 3D, movies, interactive art) for their final projects. Their art addressed current events, social issues, personal stories and more. Led by Dr. Forrest Stonedahl, the students presented their work and artist's statements in a virtual art show.
While Dr. Stonedahl primarily teaches computer science at Augustana, his computer-generated artwork has been featured on magazine and book covers. The specific focus of the class was the genre of "generative art," in which an artist does not create the art directly, but creates a process (usually in the form of a computer program) that creates the art.
In this way, the artist cedes some of the authorship of the art to the computer, and may even be surprised by the artwork that results when the computer code is run.
Creativity, passion, logic and mathematics
According to Dr. Stonedahl, this class is a great example of the "liberal arts ethos," combining the creativity and passion of studio art with the logic and mathematics of computer code. He was pleased with how quickly the students were able to start writing software that generated original art, especially since more than half of the class had never taken a computer science course before.
Dr. Uri Wilensky, lead author of the NetLogo modeling software and programming language used in the class, attended the afternoon session of the students' virtual art show, along with members of Northwestern University's Center for Connected Learning and Computer-based Modeling. Dr. Wilensky, the center's director, was Dr. Stonedahl's thesis advisor at Northwestern.
Angel Cruz '23 used a technique known as "particle systems," which is also used to create fire, smoke and water effects in Hollywood films.
Many students chose COVID-19 as the theme for their final project. Art by Takafumi Murakami '24 expressed his frustration and what he has learned during the pandemic, including "focus on what you have, not what you want." Murakami's work strikingly depicted thousands of virus-shaped particles eating away the colors from photographs representing carefree pre-pandemic times.
Angel Cruz '23 emphasized the commonality of people's experiences and his resolve to stay strong and keep motivated, using a computer graphics technique known as "particle systems," which is also used to create effects such as fire, smoke or water in Hollywood films.
Not all work was inspired by the global pandemic, however. Several students chose environmental themes relating to preserving and protecting the natural world from pollution and garbage. Others created art inspired by games, such as Settlers of Catan and Pokémon.
Viet Bui's "Math's Beauty in the Desert" (above) was an interdisciplinary tour de force, according to Dr. Stonedahl, using a strong aesthetic sense to combine the Fibonacci sequence (mathematics) with desert flora (biology) via the use of raytracing (computer science) and 3D printing (engineering).
Inspired by his personal collection of succulents, Bui wrote a computer program to generate the 3D succulents following the mathematic patterns but also randomly create unrepeatable shapes and distinctive features. In his artist's statement, Bui wrote, "The sentiment of the individual art piece represents every single human on earth as each of us is uniquely beautiful."
Learn more about all the Artful Computing students' final projects.