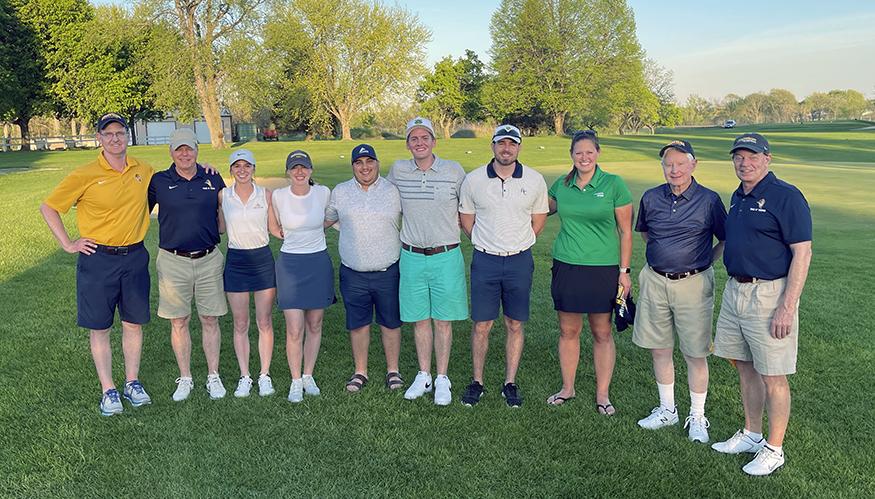 News
Student scholarships top the leaderboard
At the end of the day, it was a big win for student scholarships. More than $10,000 was raised at the annual Augustana Accounting Golf Outing on May 1 — about $4,000 more than any other year. 
The money funds both the Accounting Emergency Grant Fund, which helps seniors with a financial hardship complete their senior year at Augustana, and additional scholarships for returning accounting majors.
"We award on average $500 to students based on academic performance so a $10,000 event means 20 students get a scholarship who might not otherwise get one," said Dr. John Delaney, chair of accounting and event director. "More importantly, the event raises awareness of what we do in the department, which now includes data analytics, and helps us to obtain more contacts for internships and full-time jobs for our students."
The first golf outing took place in 2009 because some of Dr. Delaney's students were baseball players who liked to golf and wanted to play a round after class. Dr. Delaney invited all accounting students to play, and 30 showed up at Duck Creek Golf Course for nine holes and a cookout at the clubhouse.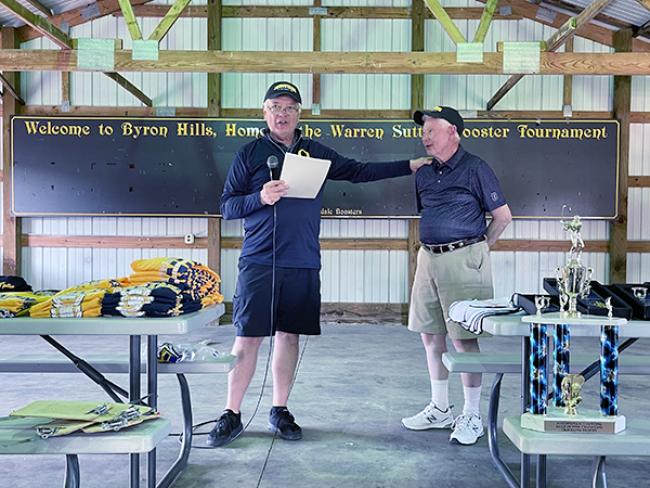 "Each year the event has continued to grow, and now most of the attendees are alumni, but we still recruit some students," he said. "Their registration fees are subsidized by the alumni and friends of the department who play."
This year, a record 96 alumni played in the tournament that attracted 140 participants, second best in the event's 12-year run. Avid golfers from different majors, not just accounting, return each year to compete. Dick Castle '56 was the oldest participant this year. John Crook '14 of Colorado and Tom Keener '74 of Mississippi traveled the farthest to hit the links with Viking friends.
"Our alumni provide us many leads during the year and promote our students at their respective places of employment," Dr. Delaney said. "During the early years of the golf outing, I just asked the participants to help our students get jobs — we didn't even ask for money. Now, our alumni are stepping up by helping us find jobs and donating money for scholarships." 
For those keeping track, participants in this year's golf outing represented 30 accounting firms, with Deloitte and RSM sharing the top spot.