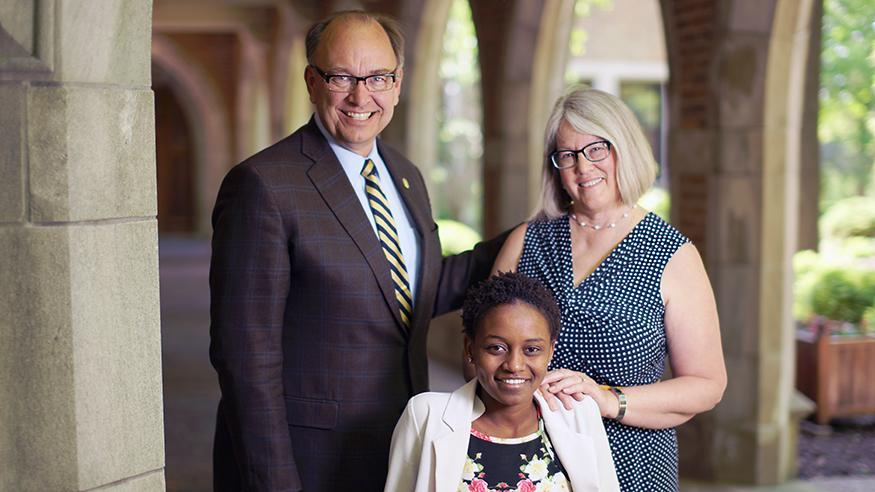 News
Steve and Jane Bahls create Nelly Cheboi scholarship
A gift from former Augustana College President Steve Bahls and his wife Jane Bahls will establish the Nelly Cheboi Endowed Scholarship, to be awarded to Augustana international students with demonstrated financial need and academic merit.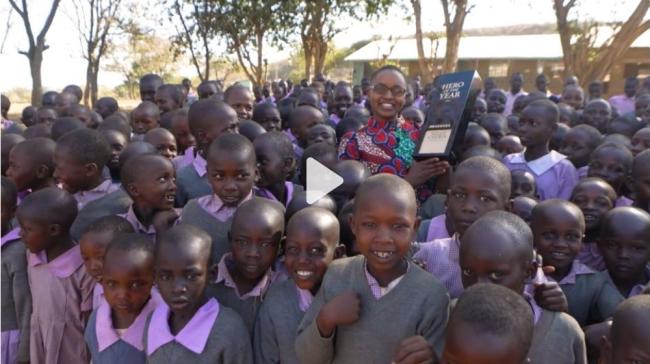 Cheboi, a 2016 Augustana graduate who grew up in Mogotio, Kenya, is the co-founder and CEO of TechLit Africa, a nonprofit that redistributes recycled technology by building computer labs in schools in rural Kenya. In December she was named CNN Hero of the Year and an Elevate Prize winner, awarding her $600,000 in grants and support to further her work in bridging the digital divide and lifting TechLit Africa students out of poverty through remote work opportunities.
The Bahls have committed $50,000 to founding the scholarship, and the funds will be matched dollar-for-dollar through the matching challenge from Board of Trustees member Murry Gerber `75. It is anticipated the first award will be made in three years, after the fund matures.
Steve Bahls, who oversaw significant growth in international student enrollment during his presidency, said the creation of the Nelly Cheboi scholarship recognizes her work to expand digital literacy and highlights her as a role model for Augustana students. 
"She is someone who had an idea, who was told that idea could never be implemented," he said. "She persisted, used her Augustana-taught critical thinking and analytical skills to start this wonderful organization. We want to honor her and send a message to students who receive this award: don't be shy in your ambitions and set your goals high."
The Bahls became acquainted with Cheboi in 2011 when their church, Trinity Lutheran Church, Moline, sponsored her room and board. Today, the Bahls consider Cheboi their adopted daughter, connecting several times throughout the year and spending holidays together. Additionally, Jane Bahls serves as chair of the TechLit Africa board. 
Jane Bahls said it is a joy to see Cheboi follow her dreams and empower young people who are gaining employable skills with the option of staying in their home communities.
 
"For these kids, it's fun and engaging," she said. "It provides them real opportunities for working online – they are learning all of those skills. It's exciting. Not because I love technology, but because I love the idea of their rise out of poverty."
In addition to launching this scholarship, the Bahls have given generously to Augustana student scholarships and created the Steven and Jane Bahls Scholarship, which provides financial assistance to full-time students with demonstrated financial need.