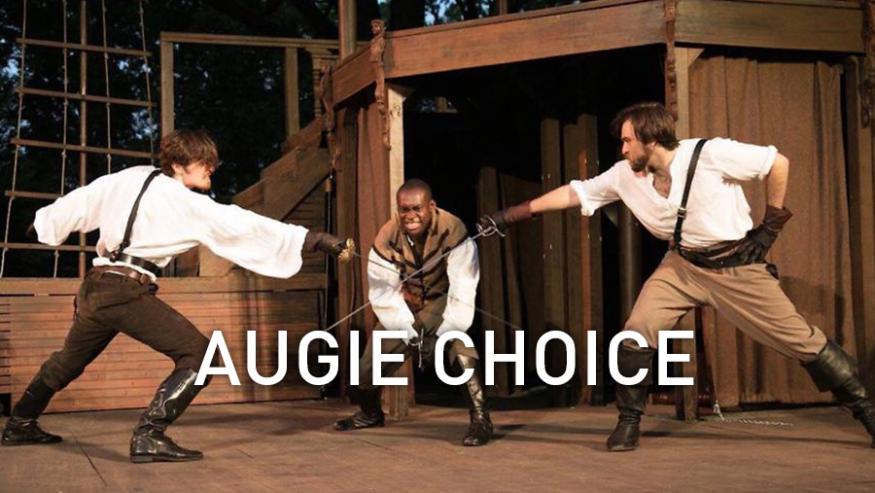 News
Starring in the real world
Debo Balogun '17 knows how to put the "go" in Chicago. The theatre arts and psychology grad has two jobs: During the day he works downtown as an energy consultant who auditions during his breaks; at night and on weekends he rehearses and performs in productions for Chicago-area theatre companies. Right now he's opening "Moon Man Walk" with Definition Theatre Company, and after that will perform "Mary's Wedding" with First Folio Theatre.
"So the front half of my 2018 is rather busy," he acknowledged, "but once the smoke clears I'm looking forward to taking some time to breathe, reflect, plan my next move, and figure out what exactly I want to accomplish career-wise."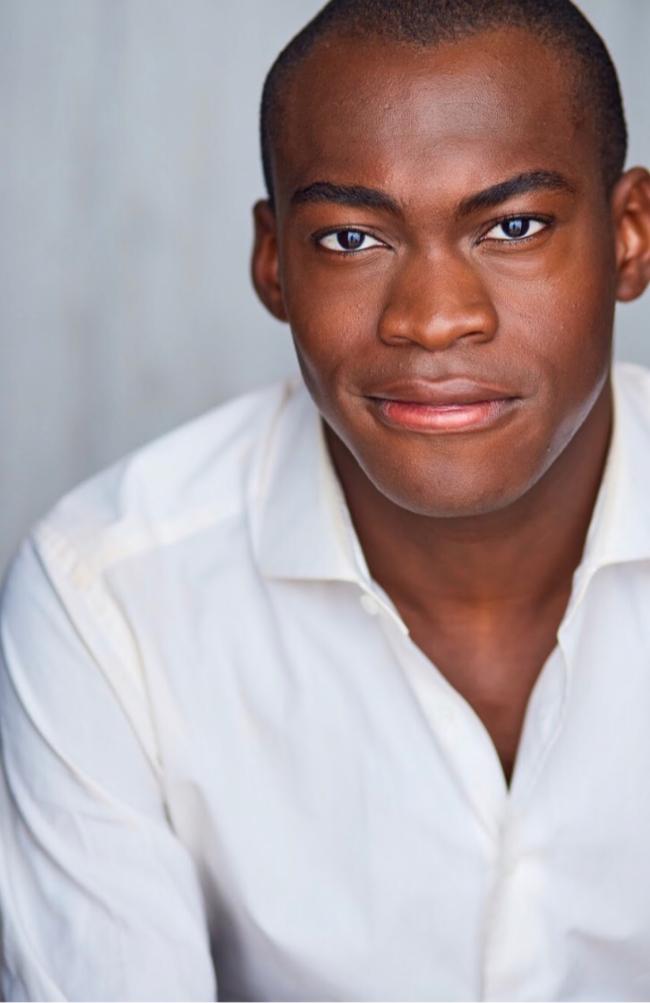 Augustana has prepared him well for "how fast things move in the real world, especially in this industry," Balogun said. "I came out of college with a really solid work ethic and with exposure to a lot of formative creative experience from working with professors and students in and outside the theatre department."
One such experience was his work with Electric Theatre Unplugged (ETU) a campus group composed wholly of students who write, direct, produce, market and perform their own plays. As a senior, Balogun staged and directed "Elephant's Graveyard" at the Village Theatre in nearby Davenport, Iowa, for which he used a diverse cast and production team composed entirely of young theatre artists.
"There's a lot of hunger and passion among the student body to prove their worth," he said. "It was that 'I will be the master of my own destiny' attitude that helped me succeed as a student and is helping me succeed now."
He also took advantage of campus resources that help students reach their destiny, which for most equals a career path and successful career. He went to CORE (Careers, Opportunities, Research, Exploration) often as a junior, which helped get him get to the Royal Academy of Dramatic Art (RADA) in London to study Shakespearean acting for 10 days that summer, using his $2,000 with Augie Choice.
After his experience at RADA, Balogun created an in-depth character study of the Shakespearean character Othello for his Senior Inquiry project at Augustana—a "dream role" he said he was "given the opportunity to tackle as part of the theatre department's inaugural season in the new Brunner Theatre Center.
"It was arguably the most 'liberal arts' thing I've done," he said. "I pulled from the performance tactics I learned at RADA, historical knowledge and knowledge I got from my psychology classes."
The experience is great for his résumé, too. Career-wise, Balogun would like to transition to on-screen acting eventually, and to focus on writing original work. At Augustana he wrote and performed poetry and skits, and he is drawn to productions that are "lathered with metaphors and symbols and imagery." His role in Dr. Jennifer Popple's production of "Machinal" when he was a junior was instrumental to this value, he said.
For now, Balogun only has the time to focus on the now. But there is one thing he knows for sure: "This field of work is my calling—it is what I was meant to do."
What that means to him specifically is "wildly unknown" at this moment. But it seems clear that success will come to his particular 'master of his own destiny,' whatever the specific form it takes.
In his spare time, Balogun created this video with The Onion. His agent had sent him an email saying The Onion wanted him to submit a self-taped audition to be considered for the spot. So Balogun recorded a couple takes using his iPhone and a camera stand he built out of a cardboard box and space heater—and got the part!