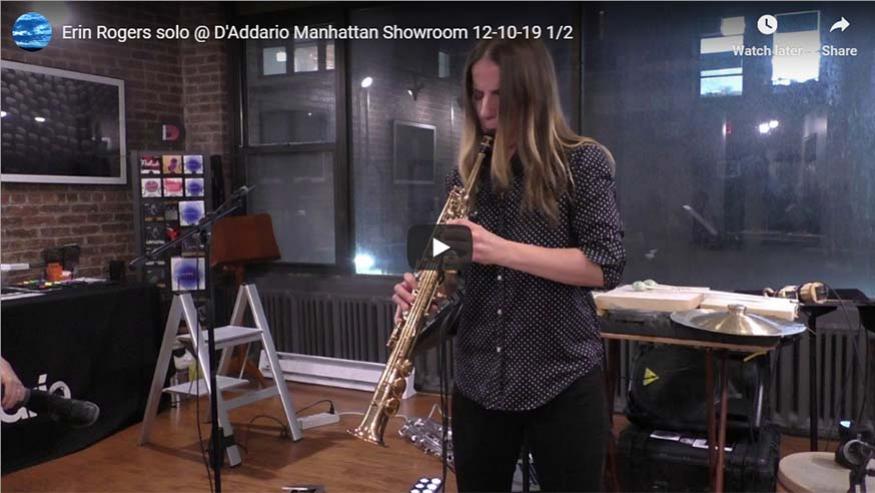 News
Shockingly Modern Saxophone Festival Feb. 21-22
The audience can expect to have their mind blown.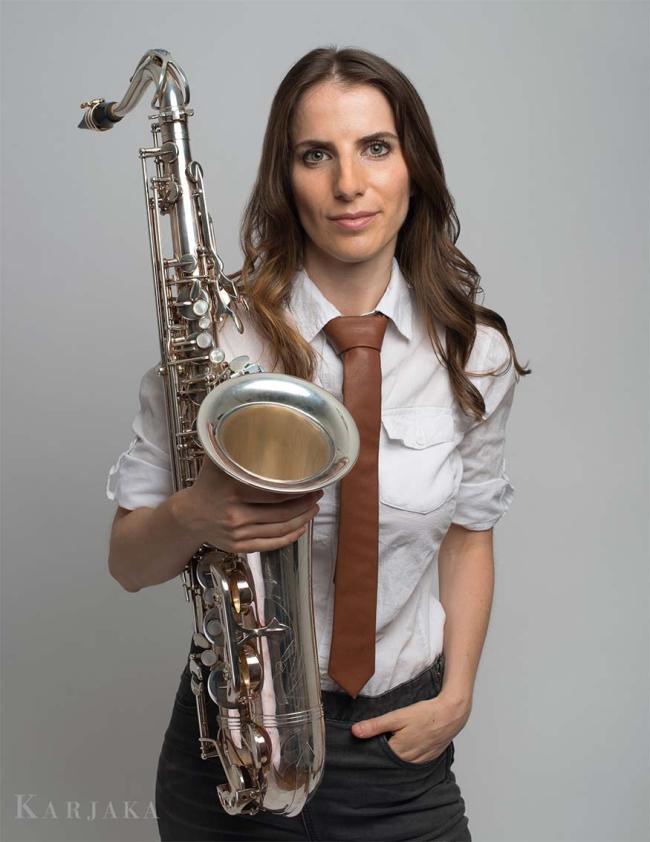 New York-based saxophonist and composer Erin Rogers will headline the annual Shockingly Modern Saxophone Festival at Augustana College Feb. 21-22.
The festival celebrates new and experimental works for saxophone. Solo and chamber work will be featured that explores the nearly unlimited sonic potential of the saxophone through new works, improvisation, electronic music and multimedia.
"There are many saxophone festivals and many new music festivals, but as far as I know this is the only event in the United States dedicated specifically to new music for saxophone," said Augustana's Dr. Randall Hall, festival founder and artistic director.
The two-day event will offer several concerts, masterclasses and workshop.
All events are free and open to the public. Events will take place in Larson Hall inside the Bergendoff Hall of Fine Arts.
"The audience can expect to have their mind blown," said Dr. Hall. "For many listeners this will be unlike any performance they have seen, especially in a formal concert setting. It will be an immersive sensory experience with new sounds and new images. It will challenge their expectations about the saxophone, music, and the whole concert experience."
In addition to Rogers, performers will include Dr. Hall and the Augustana College Saxophone Studio. Additional professional performers are coming from around the Midwest, Florida and Canada.
Erin Rogers
Rogers is a Canadian-American composer, saxophonist, and performance artist dedicated to new and experimental music.
Her music has been described as "whimsical, theatrical" (Brooklyn Vegan), "a wild ride" (An Earful), and "so complex, it's primitive." (Pittsburgh Post-Gazette).
Her work explores the intersection of chamber music, sound alchemy, and theatre, moving between acoustic and electronic worlds. She has performed worldwide as a soloist, chamber musician, and guest artist.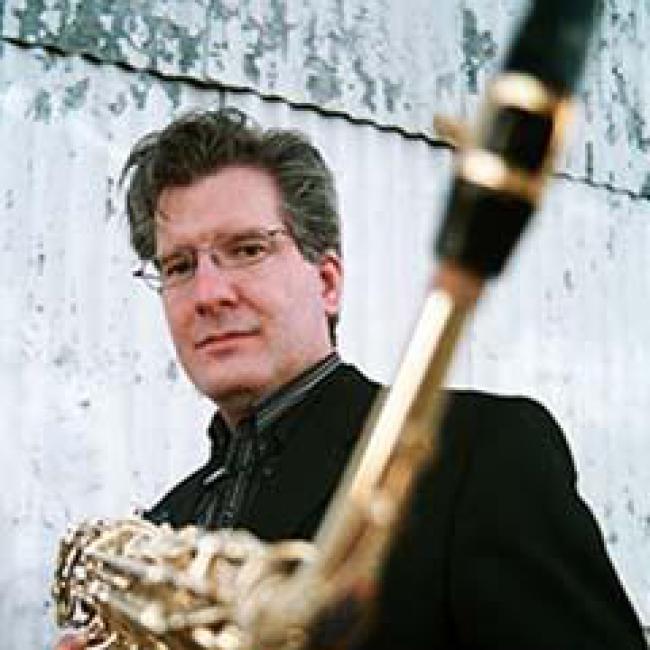 Randall Hall
Dr. Randall Hall, Augustana professor of music, has recorded on several labels and his compositions are published on Reed Music.
In addition to saxophone Dr. Hall also teaches improvisation, music theory and electronic music.
Equally at home in concert halls and alternative venues, his performances of new compositions and improvisations feature his mastery of extended techniques and cutting edge electronics. Innova Recordings describes his music as "high-octane, supercharged sax" while The Wire says he plays with "utter confidence," "fire and teeth," and "unexpectedly tough beauty." 
Internationally active as a performer and clinician, Hall has given concerts throughout North America, Europe, and Asia.
Schedule
All events will be in Larson Hall in the Bergendoff Hall of Fine Arts.
Friday, Feb. 21
4:30 p.m. Romex Duo
Dr. Nicki Roman, saxophone; Dr. Alex Wier, percussion; student performer Evan Sammons 
7:30 p.m. Dr. Randall Hall 
Saturday, Feb. 22
9 a.m. Duo Gillis Cunningham
Glen Gillis, saxophone; James Cunningham, electronics and didgeridoo
10:30 a.m. Masterclass with Erin Rogers
Augustana College Saxophone Studio
1 p.m. Colere Quartet
Student performer Melissa Hagerty; Phil Pierick; Casey Dierlam Tse, piano
3 p.m. Discussing Modern Music: Q&A with Erin Rogers
4:30 p.m. Bob Bucko. Jr; student performers
7:30 p.m. Erin Rogers, featured guest artist