News
Sexual health app wins Business Plan Competition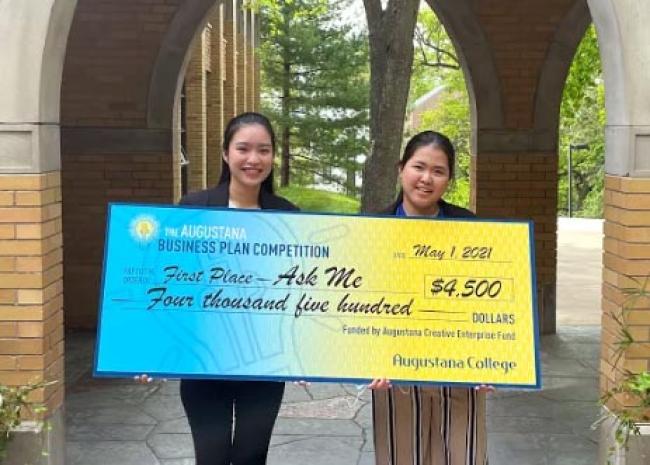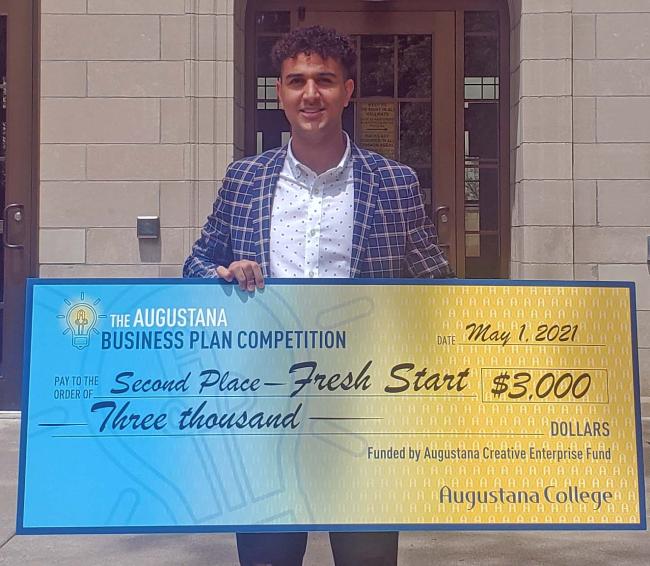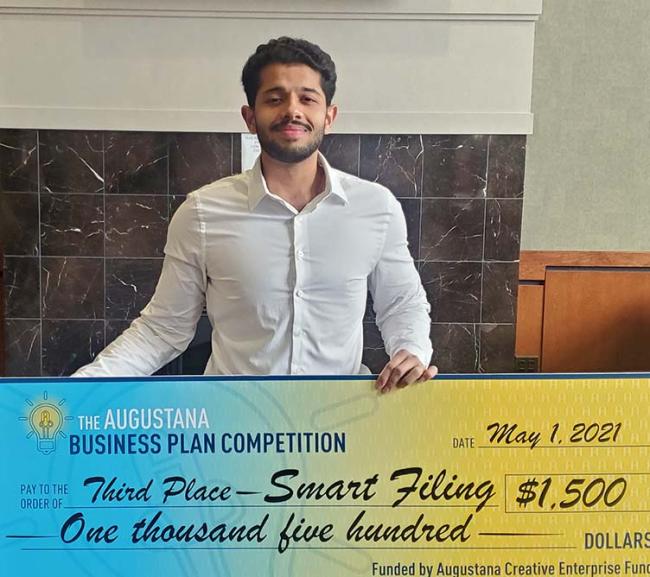 AskMe, a mobile app that could give college students answers related to sexual health, was the winner of this year's annual Business Plan Competition.
The plan was presented by two seniors from Ho Chi Minh City, Vietnam: Thu Ho, majoring in economics and environmental studies, and Giang Pham Thi Hong, majoring in biochemistry and biology. Their prize was $4,500.
The $3,000 second-place prize went to Zeeshan Ali, a senior from Bahria, Islamabad, Pakistan, majoring in accounting and business administration/finance. His plan was for Fresh Start, a college consulting company to help families in Pakistan navigate the U.S. college admissions process.
Third place and $1,500 went to Haider Shah, a senior from Rawalpindi, Punjab, India, majoring in business administration (management and finance) and accounting. His plan was for Smart Filing, a secure filing cabinet that involves digitally scanning documents for professional organizations (lawyers, accountants, banks) that are required to keep paper copies of contracts.
The entries where reviewed by SCORE, a non-profit of retired business executives, to determine the best five plans and provide comments to the students about their ideas. The top five teams were able to revise their plans, which were then sent to five judges who are alumni and entrepreneurs.
The fifth annual Business Plan Competition was funded by the Augustana Creative Enterprise Fund, which is donor-supported.
Contact: