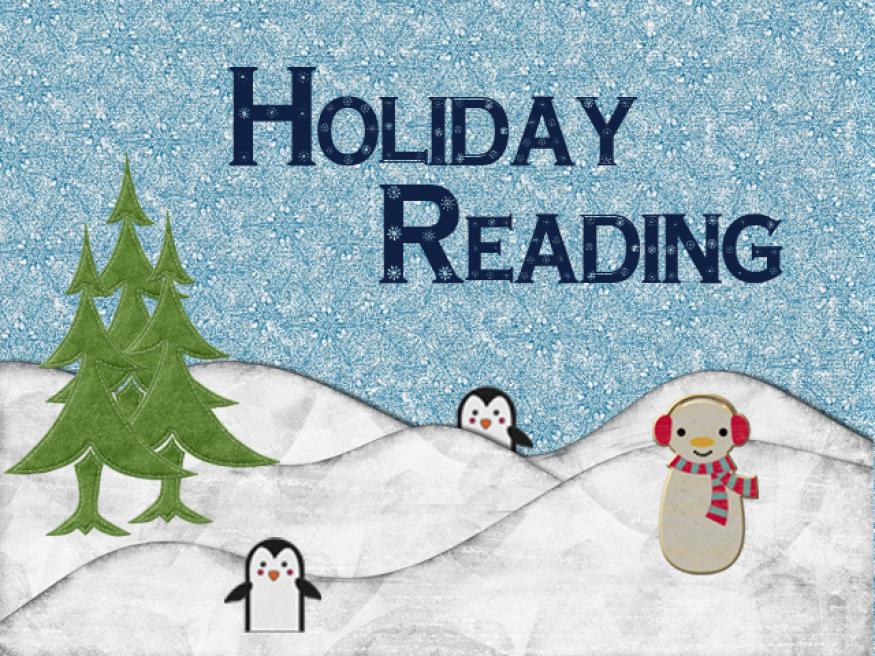 News
Recommended reading for Winter Break
You Don't Have to Say You Love Me: A Memoir by Sherman Alexie (Recommended by Maria Emerson, Leisure Collection)
Sherman Alexie delves into the complicated relationship he had with his mother in this powerful memoir that is a mixture of poetry and prose.  After his mother's death, Alexie tries to come to terms with why he's always been able to love his father, who would abandon his family for weeks at a time to binge drink and would eventually die of alcoholism, but had always struggled to love his sober mother.
Alexie openly writes about his childhood on the Spokane Indian Reservation that was filled with alcoholism, sexual and physical abuse, bullying, violent deaths, racism, and more. He says in the beginning of the memoir that his mother's sobriety is the reason why he is still alive, but yet his relationship with her had always been complicated. How she portrayed herself to others on the reservation was different than what Alexie and his siblings experienced.  Alexie does not shy away from writing about the struggles and emotional abuse he suffered at the hands of his mother, yet his profound grief for her is also evident in every page.
A beautiful memoir that shows the hardships and love found on reservations and also explores the complicated relationships that families can have with each other, this memoir is highly recommended.
Homegoing by Yaa Gyasi (Recommended by Stefanie Bluemle, Leisure Collection)
Homegoing begins with two half-sisters, Effia and Esi, who are born in the late eighteenth century in what is now Ghana. Effia's family marries her to a white British officer, who takes her to live with him in Cape Coast Castle, a massive fort central to the European slave trade. Unbeknownst to Effia, the British capture Esi, hold her in brutal conditions in the Castle's dungeon, and ship her to America to be sold into slavery.
The rest of the novel follows the two families, one in Ghana and one in the U.S., generation by generation through to the present day, each chapter focusing on the experience of a single character from the next generation. The chapters are remarkably consistent in quality; as a reader, I regretted leaving each character behind at the end of their chapter, yet I always found the next character just as compelling. At the same time, Homegoing never lets you forget that it is ultimately about the family itself--both the violence that tears it apart and the threads, however slender, that tie pieces of it back together again. Thanks to Gyasi's remarkable craft as a writer, this novel is an impressive achievement.
We're Going to Need More Wine: Stories that Are Funny, Complicated, and True by Gabrielle Union (recommended by Christine Aden, Leisure Collection)
In this collection of essays, Gabrielle Union shares a variety of life experiences that include modern womanhood, racism, sexuality, and Hollywood. This biography is being hailed as fresh, funny, and topical – and if it is anything like the stories I've heard her tell on TV chat shows, I know I'll be caught up in its spell. Although I haven't yet read it (our copy arrived just yesterday!), this is at the top of my "to be read" list – so if you don't check it out for the holiday break, this one is coming home with me!